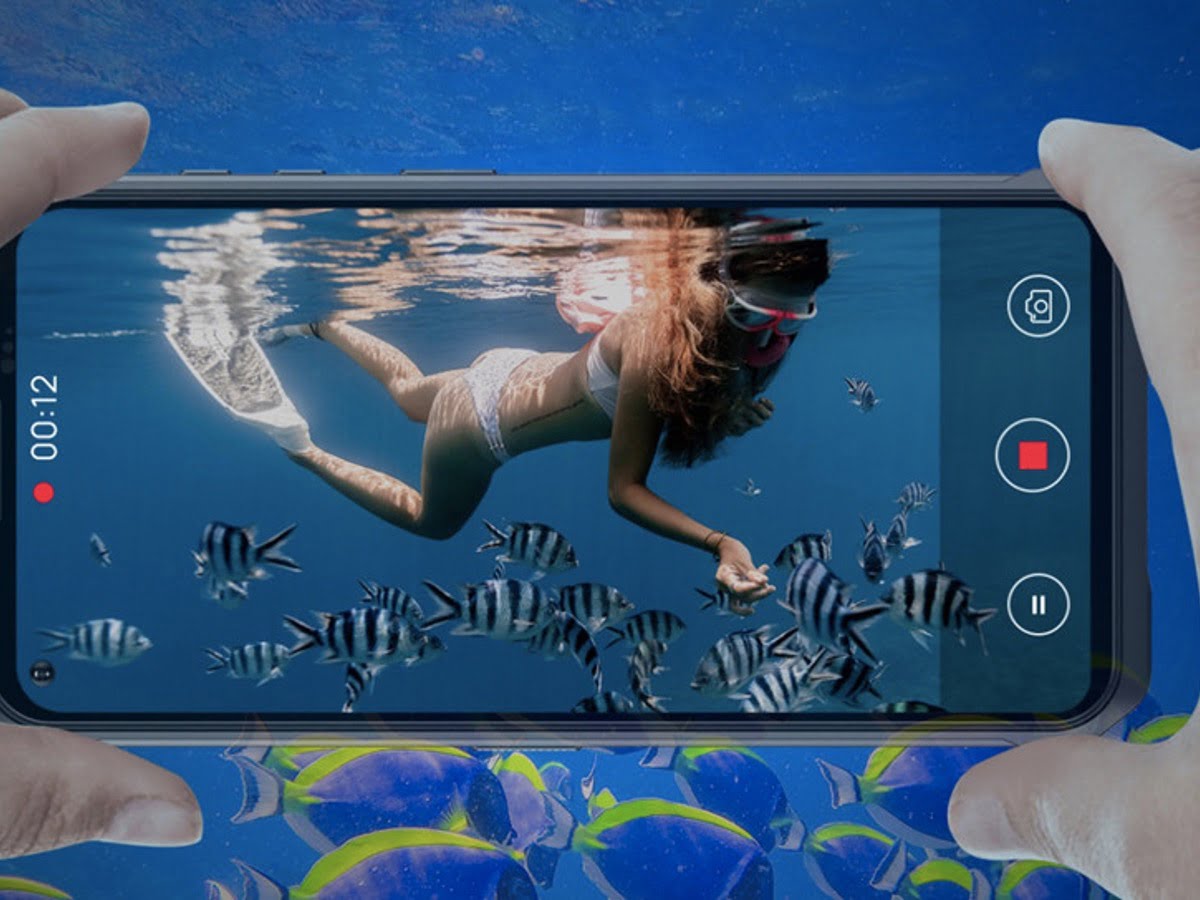 Smartphones are now necessities, especially these days that many people are maximizing their phones on a lot of things. Some can work in the comfort of their phones, while others use their phones for photography or vlogging. On the other note, most smartphones don't have a lasting battery, unlike older models. These phones are not very handy when you're running low on the battery when it comes to communication. 
If you're looking for the ideal phone for outdoor activities, you can never go wrong with the hits model by Doogee. It comes with many features that you'll love, which is why you should read the Doogee V10 review to convince you why it's impressive. 
What's in the Box?
The box comes with a Doogee V10 smartphone that measures 199 by 184 by 37 millimeters. Many users admire the size because it takes them back to the era where phones were bulky, like iPhone 4 models. Despite the size of this phone, it's not weighty at all. It only weighs 340 grams. Carrying it while walking in the street is hassle-free because it's not too big or small, and it's also not heavy in hand. 
It may look bulky, but the durability of this Doogee phone is impressive. It's rugged by looks, but it comes from high-quality materials. The main phone is very sturdy, and the additional cover makes it extra sturdy, which is ideal for outdoor activities. 
When it comes to its style, you'll love its rugged look, especially when you're into bulky design. It stays classy with its style, but what makes it more appealing is the additional cover quality plastic. It makes it suitable for outdoor activities. 
If you're expecting some freebies, you might get disappointed with it because it only comes with the charger for its 8.5mAh battery. There are no additional freebies aside from the charger. 
Specs
Display Resolution: 720p by 1560p

Processor: Mediatek Dimensity 700 Octa Core

RAM: 8GB

Operating System: Android 11.0

Connectivity: Wi-Fi 802.11; Bluetooth 5.2

Camera: 48MP AI lens, 2MP portrait, and 8MP wide-angle on the rear camera; 16MP lens on the front camera

Ports: two Nano-SIM card slots and USB Type-C
Features
The Doogee V10 is one of the trending smartphones in the market nowadays because of the following features. 
The battery life of this smartphone is long-lasting, making it more ideal for any outdoor activity. You can take photos on your phone and not worry about the battery life because it can last for how many hours without recharging. When you're using it moderately, it can even last for a day, which is why you need it. 
You can also count on this Doogee phone since it uses a Mediatek Dimensity 700 Octa-Core processor when it comes to performance. It makes it ideal for multitasking, especially when you're fond of browsing the internet while watching movies or playing games. Switching from one activity to another makes it easier to multitask. 
If you love gaming, you'll also appreciate its performance because of its 8GB RAM. There's no slowness when you're playing your favorite game because the processor and RAM speed up everything so you can enjoy an exceptional gaming experience. 
Aside from the performance, the display resolution is another feature you'll love about this smartphone. It may be average to most, but it still gives a decent display resolution. You can enjoy what you're watching or playing because the screen gives bright, clear graphics. Plus, there are no blurry parts, making it more desirable.
The built-in speaker of this smartphone also doesn't disappoint, especially when you love playing anything on the stereo. It provides quality audio, regardless if you watch movies or play your favorite playlist or songs. You'll undoubtedly enjoy the balanced sound without any unwanted noises. 
The camera of this Doogee phone is also impressive because the rear camera uses three lenses. It also gives a decent photo result, regardless of any camera model you use. It may fall short a little on its vibrancy, but the rear camera's performance is average. Aside from that, it comes with a 16MP front camera. If you enjoy posing for selfies, you'll enjoy better results with its front camera. 
Lastly, you'll also enjoy the storage of this phone. It can store 128GB, which is enough for an entry-level. If you're wondering if there are any memory card slots in the phone, unfortunately, this model doesn't have any. You'll need to transfer files through Bluetooth, and it uses a Bluetooth 5.2 version.
Pros
Affordable

Long-lasting battery life

Durable
Cons
No memory card slot

Average quality on the resolution

Bulky look
Conclusion
The Doogee V10 is one of the surprising phones in the market because of its performance and look. Users gave it an outstanding rating because it's not only durable, but it also comes with many features. 
The performance is very impressive because it stops any sluggishness when using the phone for gaming, watching, or browsing the net. You can change from one thing to another without any application crash, which is another reason users love it. 
The battery life is not disappointing to most users because it can last longer, especially on moderate use. You don't need to recharge every hour because you can use the phone for over five hours at moderate use. If you're into outdoor activities, a drained battery is least your problem. 
The cameras of this model are also not disappointing because the rear has three lenses. It also comes with different camera modes, letting you choose which one is the best for the photo's subject. Moreover, the front camera uses a quality lens that's 16MP. Your selfies will undoubtedly look extra good with this phone's front camera. 
On the other hand, users didn't admire how it doesn't have a memory card reader, and some don't appreciate it being bulky. Nonetheless, the performance meets the standards of many users. 
If you can't decide what smartphone to buy, you should consider the Doogee V10 iPhone because it's loaded with handy features. It's not only about style and durability. It's beyond your expectations, which is why it's time to consider buying it.