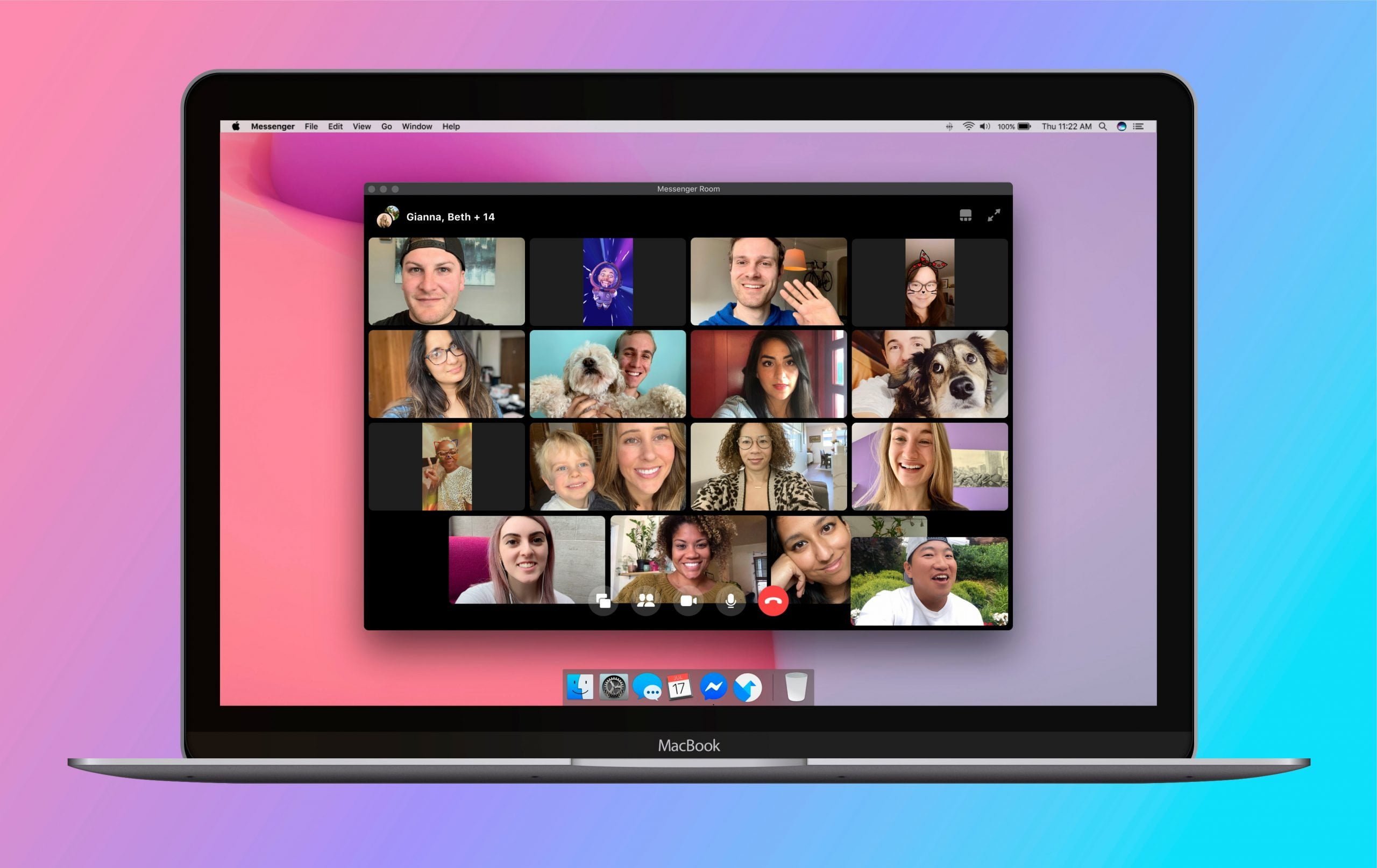 Hanging out with families and friends is so much easier and more fun with Facebook's Messenger Rooms, the new video calling app that hopes to rival with Zoom.
Especially during the time of the lockdown, people are looking for ways to reach their loved ones and friends and connect with them even remotely. With some of the video calling apps available facing privacy and security concerns, some of the leading apps right now are Zoom. However, Facebook recently launched its version of the app, the Messenger Rooms.
Check out this comprehensive review on the newly launched video-sharing app from Facebook, and whether it's much better against Zoom or not.
What Is Facebook's Messenger Rooms?
Facebook's Messenger Rooms is the new video conferencing app from the social media giant. If you have a Facebook app or an FB Messenger app on your smartphone, you can start calling your family and friends through Messenger Rooms for free.
You can send an invite to anyone with a Facebook account. It is possible to add them as long as you don't go over the limit of participants. You can also share your rooms with your loved ones through Events, Groups, and your News Feed.
Messenger Rooms vs. Zoom
With tons of video calling apps available right now, it's only fitting to look at how Facebook's Messenger Rooms to see how it would compare to the currently widely used video calling app, Zoom.
How Do They Work?
Ultimately, both Facebook's Messenger Rooms and Zoom works similarly. They allow you to connect with other people from all over the world without any issue remotely.
However, the process of the two apps may be different. Meetings through Zoom is more traditional. The hist is the one going to create a meeting, then go and invites the participants. However, once the session ends, everyone in the conference will get kicked out of the virtual meeting space. After the call ends, no other participant can re-enter the meeting room.
On the other hand, Facebook's Messenger Rooms works a bit differently. Anybody who has a Facebook account can access this video conferencing app. You, or anyone else, can create a Messenger Room and invite others, which is possible through the Facebook app itself or the FB Messenger app. Unlike Zoom, participants of the meeting can come and go as they please in the Messenger Rooms, unless the host shuts it down.
Availability
The Messenger Rooms from Facebook also differs from Zoom in the number of participants. A meeting in Zoom allows 100 different people in it, while Messenger Rooms can only cater to half of that, as of now. While 50 participants in Messenger Rooms are considerably little against what Zoom offers, it is still comparably higher compared to other video calling apps out there.
Another primary difference between the two video conferencing apps is the duration of video calls or meetings they allow. Using a free account in Zoom can give you access to its video conferencing feature, but it comes with a limit of 40 minutes. Once the time is up, the video chat will get disconnected instantly. If you want to hold meetings in Zoom without a time limit, you can upgrade to a Pro account.
Meanwhile, Facebook's Messenger Rooms doesn't impose any limit on video calls, which is very convenient if you want to talk to your family and friends nonstop.
Both Android and iOS users can take advantage of both video calling apps. You can use it through your ChromeOS and Windows OS as well. In the case of Messenger Rooms, you don't have to download a separate application to access it, as it's already part of the Messenger app.
Features and Functions
Another significant difference between Facebook's Messenger Rooms and Zoom is in the video effects and backgrounds it offers. The only feature you can get with Zoom meetings is a virtual video background. You can change it however you want and even superimpose yourself on it, but that's about the only thing you can do.
Facebook's Messenger Rooms, on the other hand, features mood lighting filters and AI-powered backgrounds. Making video calls through Messenger Rooms will give you access to tons of AR effects from funny and cool hats to fancy face masks. Facebook also said that it's going to boost its AI backgrounds in the future.
Meanwhile, Zoom is ideal for video conferencing with your workmates and organization, so it includes functionalities such as Call Recording, which is missing from Messenger Rooms right now.
Is It Free to Use?
Both video calling apps are free to use, but there is a catch. Messenger Rooms are accessible through the Facebook app or the Messenger app. It's entirely free to use and no hidden charges. On the other hand, you can still use Zoom for free, but the 40-minute call limit applies.
If you want to bypass the 40-minute limit of Zoom, you need to upgrade to a Pro account, which costs $14.99 monthly.
Are They Private?
Both video calls held in Facebook's Messenger Rooms and Zoom allows the hosting account to lock the meeting or the room. Once that happens, no one can enter or join, unless the host gives permission. Meanwhile, the host can go in and out of the Messenger Room, even if it already got closed.
Further, Facebook announced that they made the Messenger Rooms impossible for hackers to get into, which has happened to the Zoom meeting before. There are also basic settings to make the room even more private, like removing, blocking, and reporting participants who shouldn't be part of the video conference.
Meanwhile, when it comes to encryption, both Messenger Rooms and Zoom offer it to a certain degree. The video conferencing apps both offer encryption. However, it's not end-to-end. On the other hand, Messenger Rooms from Facebook is still early on the scene. The social media giant previously stated that they are working to advance the encryption system of the video calling app in the future.
The Bottomline
With the current lockdown all over the world, video conferencing apps are becoming the norm to reach your family, friends, and workmates wherever they are. Both Zoom and Messenger Rooms have unbelievable features that allow anybody to reach other people from all over the world remotely.
However, the two applications target different audiences. Zoom is more suitable for use with connecting to your business or workmates or for organization purposes with its video call recording feature. On the other hand, if you are video calling to communicate with friends and family for fun and being social, Facebook's Messenger Rooms is a much better option.
Last update was on: September 6, 2023 7:55 pm