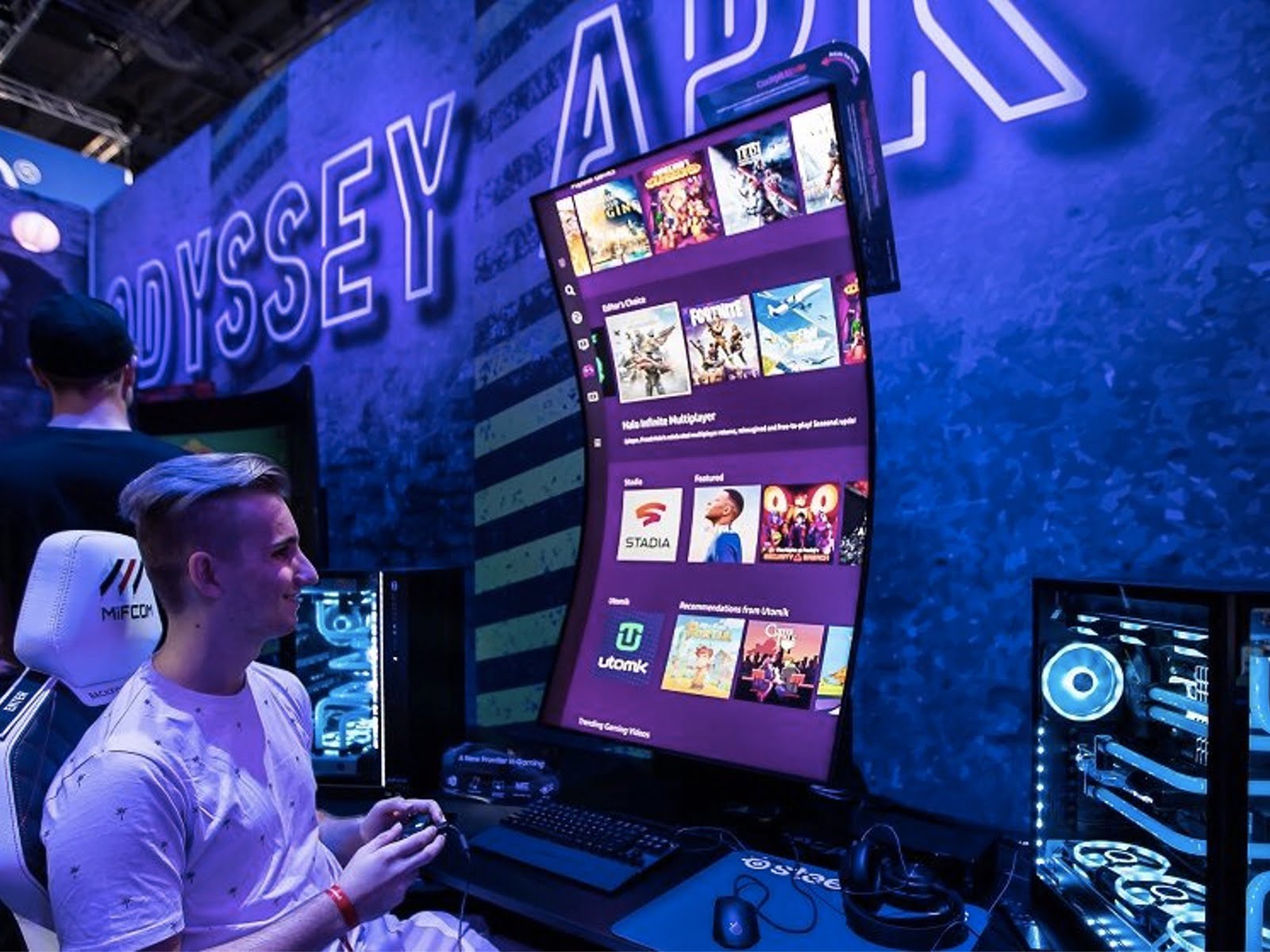 The pandemic era may have brought about many changes, but the world has never been more connected to gamers. If you are one of those avid gamers and streamers who like spending time inside the home, then this piece of news might excite you: the all-new Samsung Odyssey Ark.
For the first time in three years, the much-awaited Gamescom 2022, an event for gamers, was held face-to-face, which is why this gathering was extra special in the hearts of these folks.
Samsung had its booth at the event, where enthusiasts can experience the all-new Odyssey Ark, a unique 55-inch monitor that brings your gaming experience to life. Attendees of the event could see the immersive features of the new gadget, including its 4K resolution and a massive refresh rate of 165Hz. A few attendees shared their thoughts and agreed on one thing: the viewing experience was superb.
Not only does it give a good viewing experience, but it also allows multitasking as many players like either streaming music or browsing some videos while playing. If you have your console, you can hook it up with this monitor, but the best match for it would be the Samsung Gaming Hub.
The Samsung Gaming Hub offers both convenience and fun. You can easily pair it via Bluetooth if you also have a controller. You don't need a lot of cords and cables – hook up the hub to the monitor, and you are good to go.
Indeed, Samsung has provided a whole new experience to attendees during the event they felt good about.
The Samsung Gaming Hub and the Odyssey Ark were featured during Gamescom 2022, which ran from August 24 to August 28.