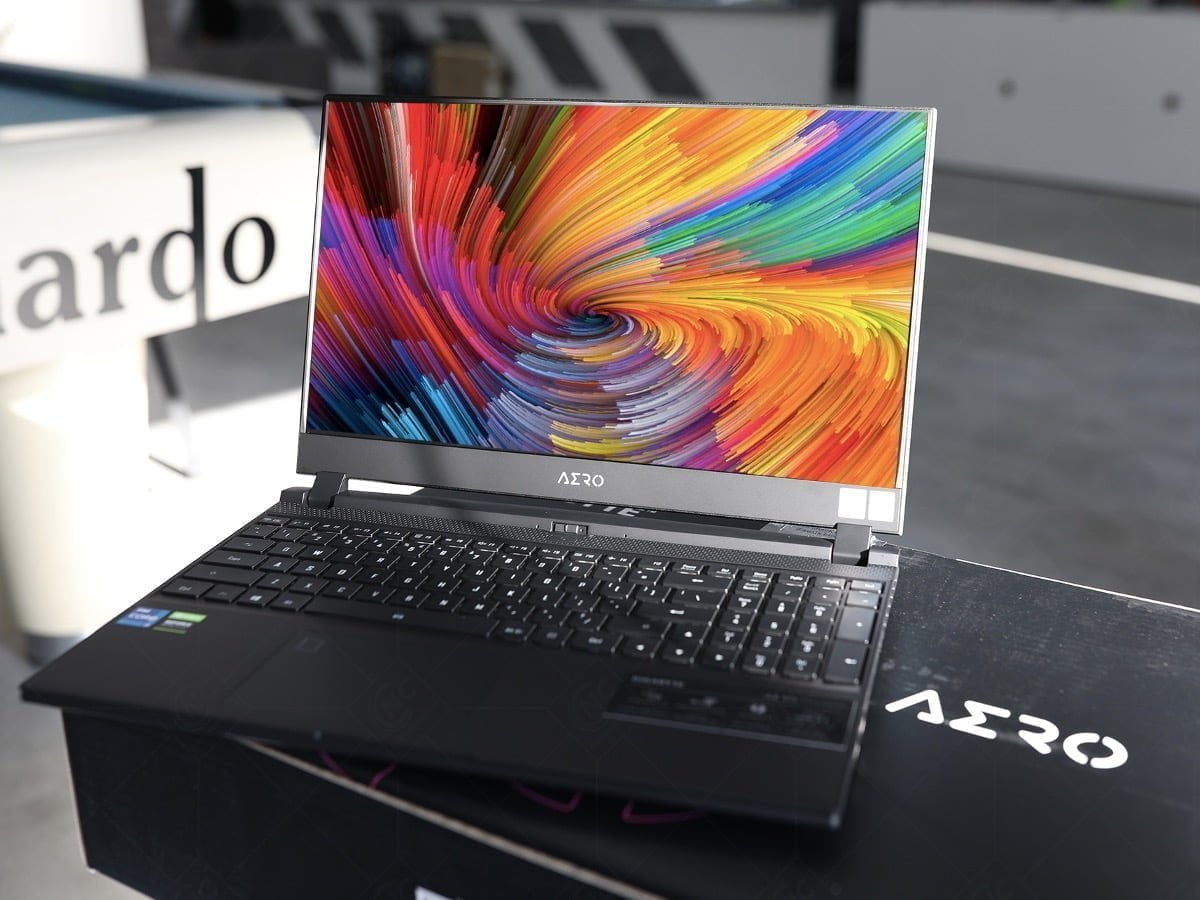 There are many ways for people to unwind and have fun during their weekends or breaks. While some enjoy playing video games on their gaming consoles, others enjoy playing their favorite games on their laptops.
Laptops these days don't only focus on documents or photo-editing. Some brands introduced series focusing on gaming, like Lenovo, Dell, and Asus. Gaming laptops are better for performance because there shouldn't be any room for sluggishness, especially when you're in a gaming competition. Aside from these brands,
Gigabyte is also famous for introducing quality gaming laptops in the market at a reasonable price. It gets the same vibe as Lenovo laptops. If you're looking for a quality laptop to use for your gaming and other activities, here's the Gigabyte Aorus 15P YD review to consider. You'll know why it's worth your money.
What's in the Box?
The box comes with a Gigabyte Aorus 15P YD unit, and this laptop measures 14 by 9.6 by 1.06 inches. It may not come in a portable size, but you'll need every inch of it went it comes to gaming. Despite having a bigger size than other laptops, you'll find its size reasonable once you start playing your favorite games. Aside from that, bringing or carrying this laptop anywhere you go is hassle-free because it only weighs 2.2KG.
Aside from the Aorus 15P YD unit, it comes with a charger. It doesn't have other freebies, but the package for its price is worth it.
The design of this laptop is what makes it very interesting. It comes in black with a matte texture, making it look classy in its modern design. The logo is also appealing, making it look like a car brand. On the inner part of the laptop, the design is not as appealing as the front, but it still keeps its classy style. The backlit keyboard makes it competitive compared to other laptops, along with its comfy keys. Plus, this laptop's keyboard comes with a numeric pad.
This laptop is very sturdy since it comes from high-quality materials. It may be unlikely to drop it or ruin it after a loss from a game you're playing, but in case you accidentally hit it, it's very durable. It's as strong as it looks, which is another reason why many gamers prefer it.
You'll love its trackpad because it's responsive, and it's hassle-free to use when you're in a game. The only thing that Gigabyte can improve is the real grain texture. Also, some highlighted that the track is better when it's larger.
Specs
Processor: 11th Gen Intel Core i-7-11800H
Storage: 2x M.2 SSD Slots
RAM: 32GB
Connectivity: Bluetooth V5.2, Wireless 802.11ax
Ports: three USB 3.2 Gen1, one Thunderbolt (Type-C), one HDMI 2.1, one mini DP 1.4, one 3.5mm audio combo jack, one UHS-II SD Card Reader, one DC-in Jack, and one RJ-45
Features
The Aorus 15P YD is one of the best gaming laptops most gamers recommend because of its impressive features. Here are some to keep in mind.
This laptop comes with a lot of ports, especially on the left-side chassis. You can connect to a television through HDMI. Aside from that, there are also two USB Type-A ports, a full-sized SD card slot, and a Thunderbolt 4/USB-C port. Connecting to a monitor or other peripherals is easier. Plus, it comes with an SD-card reader.
The speaker is another good thing to note about this laptop. You can find its speakers across the base's top, which is alongside the pivot. The sound quality is loud with a bit of base. It has a decent sound if you're playing your favorite playlist or watching videos. On the other hand, if you're using the laptop for gaming, you might not enjoy the sound from the speakers. On the bright side, you can plug in a gaming headset or a speaker for a better quality of gaming sounds. You can also connect through a Bluetooth speaker.
The performance of this laptop is never questionable because it uses an Intel 11th Gen Intel Core i-7-11800H-processor. Multitasking will never be a problem when you're using this laptop. You can switch from one activity to another without worrying whether files or apps might crash. There's no sluggishness when you're using it.
Aside from the processer, this laptop has a powerful gaming unit with 32GB of RAM. You can play any video game you want, and you can assure an exceptional gaming experience while using it. Some of the 3DMark games that you'll undoubtedly enjoy are Firestrike, Night Raid, and Time Spy.
Gaming is not the only part where you can maximize this laptop. You can also utilize it in video editing and Photoshop editing. Since it uses 32GB RAM, creative applications are working smoothly. The fan is a bit noisy, so gamers recommend users wear headsets if they can while using the laptop.
The webcam didn't meet the expectation of many people because of its awful placement. Most cameras are on top of the screen. As for this laptop, the camera is at the bottom part of the monitor, on top of the power button. It's unusual for laptops to have a camera at this placement. The best part about it is the cover that you can easily slide when you're not using the camera. Most users don't mind the webcam's placement, but others who utilize the laptop for video conferencing or office workers are not very happy. The background noise is heard, and the quality of the image is not very desirable. The image is not as clear as other laptops, and there's a poor-quality sensor that you'll not find very handy at all.
The battery life is another feature that this laptop falls short of. Using the laptop in different activities can last for three hours, but it doesn't exceed four hours. If you're playing your favorite game, this battery may not last long without connecting it to an outlet. It's not very handy when you're going outdoors because you'll need to bring your charger along with you. On another note, the laptop can last for three hours when you're watching a movie. If you're using the speaker, it might drain the battery too soon, compared to using a headphone or a Bluetooth speaker.
Lastly, the screen is also another reason to appreciate this laptop. The display screen is wide, making it ideal for gaming, and it displays high-definition graphics, especially when you're playing a game. You can play Metro Exodus on a 1080p-display, while the Three Kingdoms uses a 1080p-display.
Pros
Ideal for gaming
Abundant ports
Unlikely to lag while gaming
Cons
Battery life is not long-lasting
Awful webcam placement
Conclusion
The Gigabyte Aorus 15P YD received an above-average rating from users. Many users find it very useful on many instances, while some users didn't give it very satisfying feedback because of some points it needs to enhance further.
Many users admire its classy style with its matte texture. It gives a gaming vibe, especially the size of the laptop and the screen. You can enjoy any activity with its widescreen, and the backlit keyboard makes it easier to use it, even on dimmed lights.
Another reason why users love it is its performance. You can assure zero lag when doing office works, editing a video, or playing a game. Multitasking is one of its fortes, and that's the handiness of its built-in processor. Switching from one app to another is more convenient because it's unlikely to experience app crashes or lag. It's the performance you need, especially when you're an aspiring pro gamer.
Lastly, having an abundant number of ports is another reason to suggest this laptop. If you want to connect it to a television or monitors through HDMI, you can easily connect it. If you want to connect it to a LAN, it comes with a LAN port. Moreover, it has an SD card reader, which is what most gamers want.
On another note, it has few points for improvements, and one is the battery life. This laptop is not very competitive in battery life because it can only last for 3 hours or less than four hours, unlike other laptops that can last over four hours. Gigabyte can enhance its battery life to make it more competitive against other gaming laptops offered by Dell and Lenovo. Since the laptop is not portable by size, bringing a heavy charger may inconvenience the gamer.
Also, the webcam is not very desirable for most gamers, especially when you're streaming. It may have a cover, but the quality of the video is very poor. Others might not use it most of the time because it struggles under low light levels. Plus, the image quality is not very desirable as well.
Nonetheless, this gaming laptop is competitive when it comes to performance and durability. The price is also worth most of its features, which is why if you're looking for a high-quality laptop to use, you can check out the Gigabyte Aorus 15P YD.
Last update was on: September 14, 2023 7:17 pm