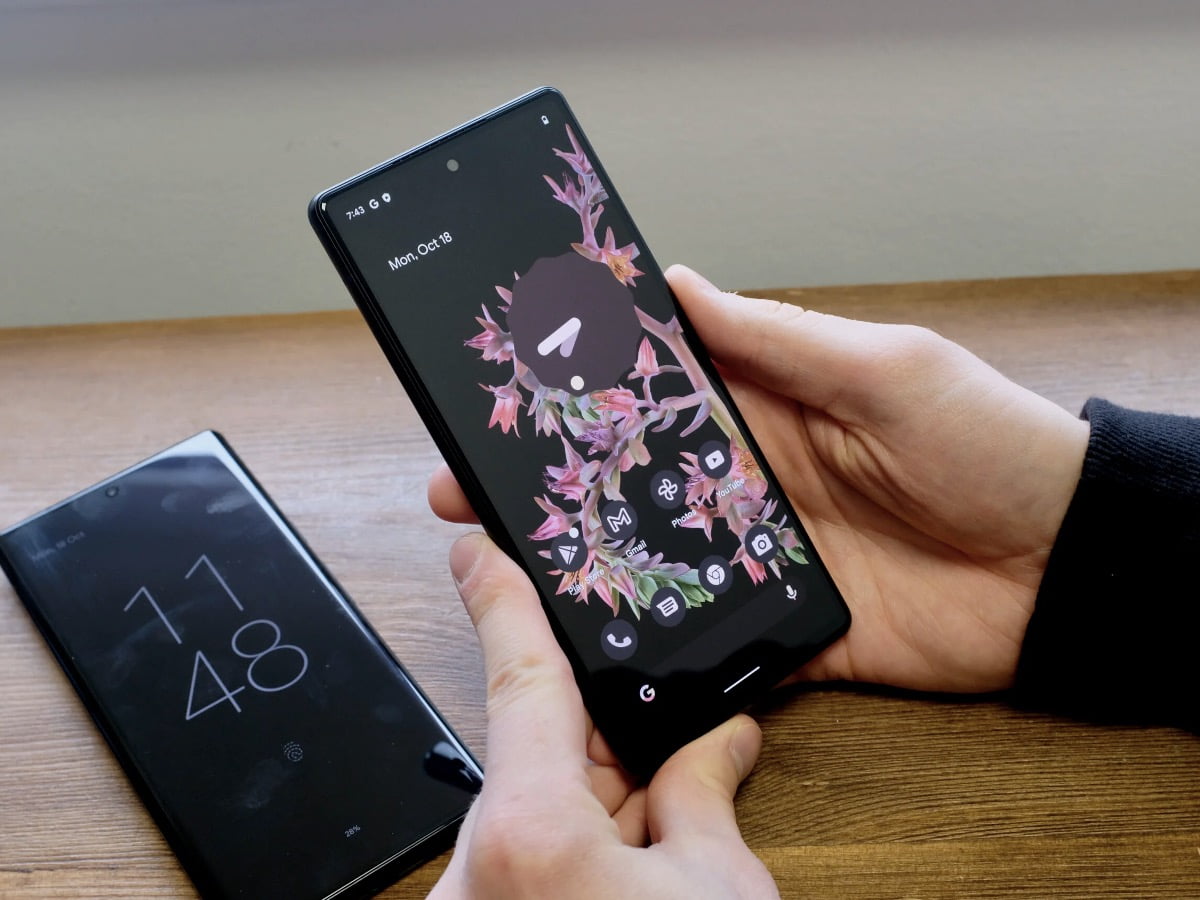 Smartphones are continuously becoming in-demand these days, and brands know how to improve what they can improve more. Nowadays, most smartphones are capable of almost anything, especially photography, videography, or gaming. However, not all smartphones can guarantee a flawless performance despite the similarities of one to another. 
If you need a new one, but you can't find which one in the market is worth it, you should consider the line of products of Google. Here's the Google Pixel 6 review to convince you why this smartphone is the best option nowadays in the market. 
What's in the Box?
The box comes with a Google Pixel 6 phone that measures 6.24 by 2.95 by 0.35 inches, perfect for most hand sizes. As you hold it, you will not feel that it's too big or small. It will let you hold it properly even when you're using it while walking. Aside from the size, it's also light because it only weighs 207 grams. 
When it comes to quality, Google is never questionable because it uses premium-quality materials for all its models, especially this model. You can assure its sturdiness, which makes it long-lasting. There's no need to get a new phone for a longer time. 
The design is also another feature you'll love about this Google smartphone. It's available in three different colors. You can choose between Stormy Black, Kinda Coral, and Sorta Seafoam. Despite any color you select, you'll love how elegant it looks. You will not even need a cover because it already looks sophisticated.  
The bundle might disappoint you if you're expecting other freebies aside from the charger because it doesn't have other stuff. You'll only get the charger for the 4614mAh battery. On the bright side, it's fast charging. 
Specs
Display Resolution: 1080p by 2400p

Processor: Octa-core

RAM: 8GB

Internal Storage: 128GB or 256GB

Camera: Rear uses 50MP wide lens, and 12MP; Front uses 8MP

Port: One USB Type-C 3.1

Connectivity: Bluetooth 5.2, Wi-Fi 802.11
Features
The Google Pixel 6 is a competitive smartphone because of many features, like the following. 
You can count on the performance of this Google smartphone since it uses Octa-core as its processor. It's the best option for multitasking, making it hassle-free to browse the internet, play games or watch anything. There's no sluggishness, which is why it's very impressive. Plus, there are no app crashes, adding convenience to its performance. 
Aside from the processor, the RAM contributes to the overall performance of the phone. It has 8GB RAM, which is very suitable for gaming. Regardless of any game, you prefer to play, like Call of Duty or Mobile Legends, this phone doesn't disappoint at all. 
When it comes to battery life, this Google smartphone is another good feature that makes it popular. It can last for a whole day with moderate you, but you can also prolong its battery life up to 48 hours with minimal usage. It's the perfect device you need if you frequently go on outdoor activities, like hiking or camping. Moreover, it's fast charging, letting you recharge in less than an hour to 30% of its battery life. 
The display resolution of this smartphone is also impressive. Its 2400p by 1080p display screen provides high-definition graphics, which are very exceptional when you're watching movies, playing games, or editing your photos on your phone. It displays crisp and bright colors that are not very overwhelming. 
If you love playing music, you can play anything on stereo without unwanted noises. It produces a balanced audio quality that you'll enjoy, especially when playing songs of different genres. Regardless of any song you choose, you'll have a good time listening. It may not have a 3.5-millimeter audio jack, but you can connect to a wireless device with ease through Bluetooth. 
The camera is also another feature that Google is proud of because it exceeded the expectations of many users. The rear camera uses a 50MP wide lens and a 12MP ultra-wide lens. Suppose you're capturing a landscape or a portrait. If you're fond of taking selfies, you'll also get decent shots from its 8MP wide lens front camera. Plus, there are different camera modes you can select, letting you choose which suits your subject. 
Lastly, this Google smartphone comes with a fingerprint feature that will let you unlock it easily. Not all smartphones have these features, but this model has one. There's no hassle in typing codes because you can easily open your phone through the display. 
Pros
Exceptional performance

High-quality camera

Bigger display screen
Cons
Doesn't' come with a telephoto camera

The camera block is prone to damages

Weighty compared to other brands
Conclusion
The Google Pixel 6 is part of the hot topics in the market because of its features. Google improved the older versions a lot, which is why many users gave it an outstanding rating. Other users state that there are some features that Google needs to improve, but the rest of the features are already impressive. 
There's nothing to say about the performance except that it's impressive. You can enjoy using your phone without any slowness, thanks to the processor inside. Many users love this feature because they can do anything they want, whether browsing the internet or playing games, without slowness. Plus, the 8GB RAM is also worth the try.  
The battery life is the second feature that many users love because it's long-lasting compared to other brands in the market within its league. It's fast charging, where you can charge 30% in less than 30 minutes. Plus, it can last for 24 to 48 hours, making it ideal for hiking.
Lastly, the camera quality is also another feature that users didn't anticipate. Both front and rear are impressive at any camera mode. Plus, you get a decent shot, regardless of any subject you're shooting. 
On another note, the design still needs improvement because some think it's too bulky. When it comes to the colors, some admire these styles. 
If you're sticking on a budget, but you don't want to compromise quality, you should consider buying this model from Google. It's not only impressive by performance, but it's also heavy-duty, and it has long-lasting battery life. 
Last update was on: April 30, 2023 1:49 am