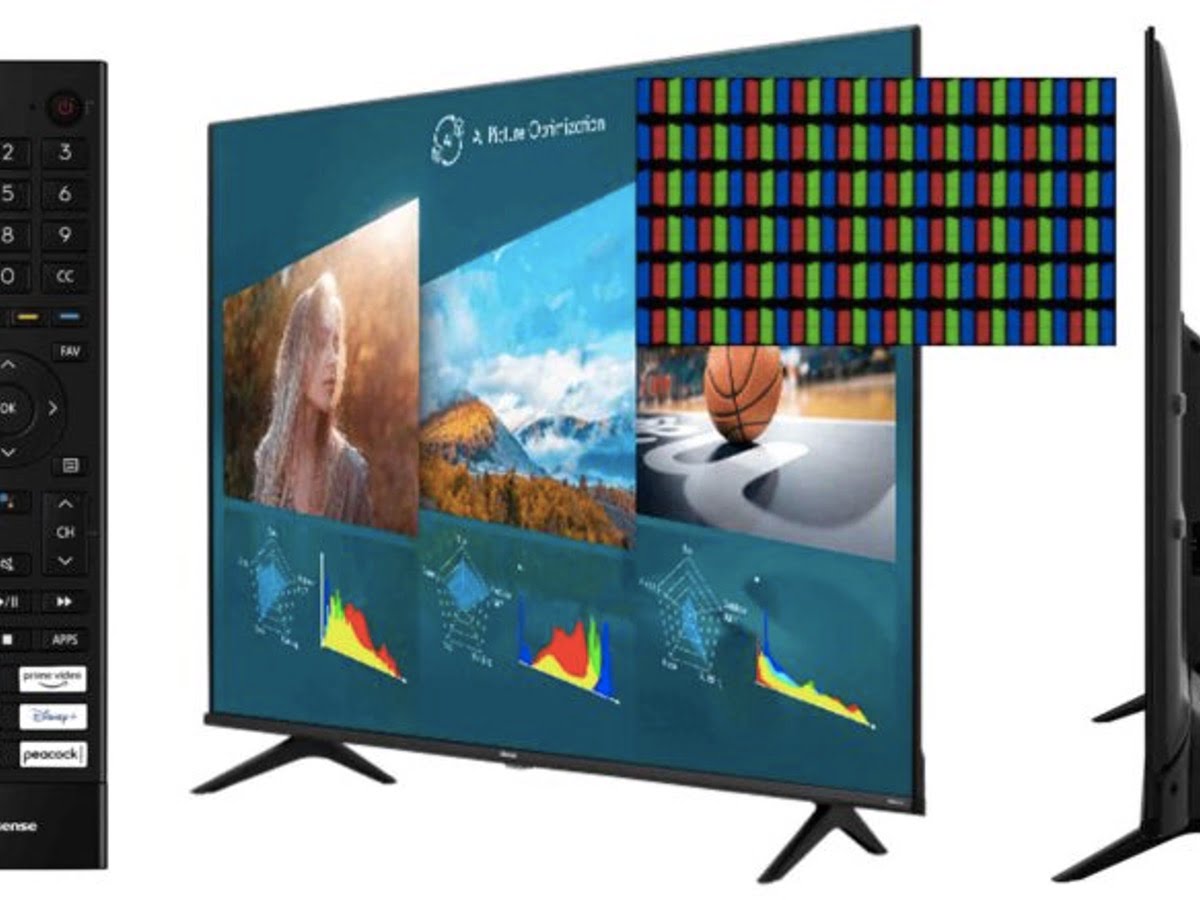 These days, people prefer flat-screen televisions or tv, regardless of whether they're playing video games, watching movies, or browsing the internet. Seldom use older versions these days because brands look forward to improving their older models. However, most flat-screen models are more expensive than bulky ones. Aside from that, if you want a Smart TV, you can expect a more expensive price than typical flat-screen televisions.
On the bright side, other brands offer models at an affordable price, but the quality is impressive. If you can't find which brand to try, here's the Hisense A6G 4K HDR TV review to convince you why it's worth your penny.
What's in the Box?
The box comes with a Hisense A6G 4K HDR TV that measures 37.9 by 22 by 2.9 inches. It's the smallest model of the A6G series, but the size will not disappoint you at all. The size is right for many activities, whether you're watching a movie or playing games. It also weighs 15.0 pounds without the stand, which makes it very convenient to carry.
What you'll love about the design of the television is that it stays classy. It's suitable for any wall color or interior design because of its monochromatic color. It has a minimalistic vibe, which is why many users prefer it over other brands. Moreover, it's not bulky to look at, even when you use a stand.
The sturdiness of this television is very impressive since it comes from high-quality materials. The screen is durable and will not get scratched easily or break unless there's full force. The 42.5-inch screen is flat, but it's very durable.
Aside from the television, this box comes with a stand as well. You can count on it because it's also as sturdy as the quality of the main television. Plus, it comes with the necessary cables. Also, it has a remote control.
Specs
Display Resolution: 3840p by 2160p
Resolution type: 4K
4K upscaling: Yes
Operating System: Android
Screen Type: Flat
Connectivity: Bluetooth, Wi-Fi
Ports: two USB ports, four HDMI, one Ethernet (LAN) slot, one audio output slot
Features
The Hisense A6G 4K HDR TV is one of the most admired 4K televisions in the market because of many features, like the following.
The display resolution is impressive at 3840p by 2160p. It may be the smallest size compared to other models, but this 42A6G-model doesn't fail to meet its users' expectations. You can enjoy any movie because of its high-definition resolution. Plus, its 4K-resolution has a motion rate of 120 with a 4K-upscaling-feature. Also, it's compatible with Dolby Vision HDR, giving you an unforgettable experience.
Aside from the resolution, it comes with a deep chassis that's noticeable.  Aside from the 43-inch screen, it's also available in 50, 55, 65, and 75 inches. Although some don't appreciate this feature because it's challenging to hang on walls, most users prefer their televisions on tables. On the brighter side, there's a stand that comes with the television. If you prefer to put it on the shelf or tabletop, the stand is sturdy enough to hold the television.
The performance is also exceptional because of its quad-core processor. If you're watching or browsing the internet, there's no sluggishness while using it.  What's more impressive is how it performs when you're playing your favorite games on PlayStation or Xbox. The graphics of your games keep up with their performance, which is another reason to love.
It uses an Android operating system, which is another good feature of it. You can browse through apps without any hassle. You can control it using the remote, and there are suggested apps on its system, which makes it more interesting. Aside from that, you'd be surprised that it's compatible with voice assistants, like Alexa or Google Voice. If you can't find your remote, it's not a problem at all when you can control it through voice assistants.
The audio performance of this tv is also very exceptional. It comes with a 16-watt stereo power, which plays audio that will give you a good time. Regardless, playing music, playing videos, or playing games. However, if you want to enjoy more, it's best to invest in a soundbar. Unlike old television models, since these devices are thin, you might not enjoy a full sound when boosting the volume. Nonetheless, you can use the tv without buying the soundbar.
Pros
Affordable
HDMI 2.1-compatible
Uses a 4K-resolution
Cons
Lacks a little on the sound when the volume is turned up
Restricted interface
Difficult to adjust the brightness
Conclusion
The Hisense A6G 4K HDR TV is one of the best deals you can buy at a budget. Many users gave it an outstanding rating, regardless if you're buying the 43-inch model or the biggest.
The display resolution of this model is what many users admire because it's a 4K-resolution. You can assure a high-definition output. If you enjoy watching movies and playing games on your favorite gaming console, you'll enjoy it more because the screen helps in giving justice to the graphics of the game.
Aside from the resolution, the performance is also another feature that users love. It assures no sluggishness when you're browsing the internet using it or you're using other apps, like Netflix or YouTube. Plus, it's also compatible with any voice control, making it more convenient to use. You can control the television without using the remote.
Lastly, the specs of this model meet the expectations of users for its price. It's affordable, but the specs are very impressive, especially the resolution and ports. It's even HDMI 2.1-compatible, which is another thing to love about it.
On another note, the audio performance is not as impressive as the rest of the brands. It's advisable to invest in a soundbar if you want to enjoy the sound more. However, having no soundbar will not prevent you from using it.
If you're searching for an affordable television that's top-performing, you can never go wrong with the Hisense A6G 4K HDR TV. It's very impressive, especially the specs, and it's not as expensive as other brands that provide the same performance.
Last update was on: July 27, 2023 11:28 pm