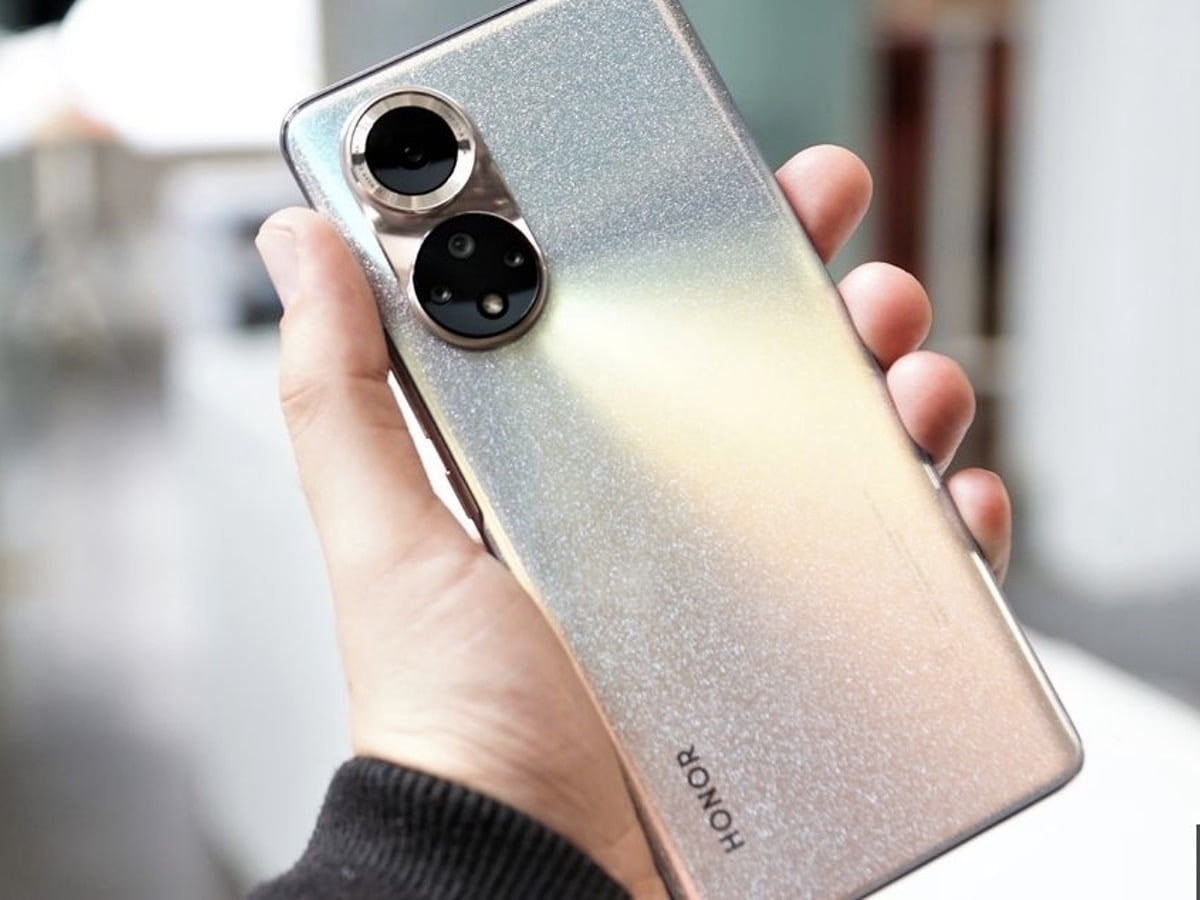 Smartphones are necessities because we can do almost anything in the comfort of our phones. We can capture good photos through our phone or shoot a video for vlogging without compromising quality. Aside from that, phones these days are very handy for gaming, which is why people can't get enough of these. If you want to purchase a new one, but you have a budget for mid-ranged ones, here's the Honor 50 review to convince you why it's worth the shot. 
What's in the Box?
The box comes with an Honor 50 smartphone that measures 6.30 by 2.91 by 0.31 inches. It's as competitive as other brands in the market because of its size. Holding the phone is hassle-free, especially when you're in public, because it fits most hand-sizes, and it's not very weighty at all. It only weighs 175 grams, which is very workable for most users. 
You'll undoubtedly love its style because it's very elegant in the eyes. Honor released different colors, including Emerald Green, Honor Code, Midnight Black, Amber Red, and Frost Crystal. Any color you select, you'll love it because you'll have an appealing phone once you flash it in public. 
When it comes to sturdiness, this Honor model is also impressive. You can guarantee that it will last longer because it comes from high-quality materials. The case may come from plastic, but you can guarantee that it will last longer. Plus, the display screen is also very durable. 
Aside from the unit, the box comes with a charger, but if you're anticipating other freebies, you might get disappointed because it doesn't have others aside from the charger. On the bright side, it's fast charging, letting you recharge up to 70% in 20 minutes. 
Specs
Display Resolution: 1080p by 2340p 

Operating System: Android 11, Magic UI 4.2

Processor: Qualcomm SM7325 Snapdragon

RAM: 6GB

Connectivity: Wi-Fi 802.11, Bluetooth 5.2

Camera: 32MP wide lens on front; 8MP ultra-wide, 2MP macro, and 2MP depth lenses on the rear

Ports: USB Type-C 2.0
Features
The Honor 50 smartphone comes with competitive features that you'll appreciate once you start using it. Many users didn't expect this model to be better, and here are some reasons why you should love it as well. 
The performance is the best feature of this mobile phone. You can count on it when you have to multitask because switching from one app to another is very convenient. Browsing the internet is fast, and when you want to watch a movie on your phone, you can also enjoy the experience. There's no sluggishness, thanks to its Qualcomm SM7325 Snapdragon. 
If you're also into gaming, you'll also love how this phone performs well during gaming. It comes with 6GB RAM to make it more impressive. Regardless of any game you play, you'll enjoy the experience through your phone. Plus, it comes with an impressive 128GB or 256GB internal storage, which is perfect for your files. 
The camera of this model will give you decent performance, but it's not very high-end. The bumpy feeling at the back of the phone where the cameras are placed provides users with off-feeling because of its weird placement. The rear camera's quality is also not as impressive as other brands, but if you love selfie shots, you'll love the quality of the front camera. 
When it comes to audio quality, this Honor phone is also exceptional. You can play anything under any genre without feeling uncomfortable because it doesn't produce noises. Even when you play on the stereo and boost the volume up, you can still enjoy the sound quality of this model. On the other hand, it doesn't come with a 3.5-millimeter audio jack, but you can always connect to a wireless headset or earphones through Bluetooth. 
The battery life of this phone stays impressive, where it's long-lasting. You can maximize it in a day without recharging it, and it's also fast charging. You can recharge up to 70% in 20 minutes, which makes it more impressive. 
Lastly, the display resolution of this phone is what you'll also admire because it displays high-definition graphics, which you'll enjoy further. If you're playing games, you'll have a good time because it displays a balanced contrast and color. Plus, if you're a movie geek, you'll also love its display resolution. 
Pros
Impressive selfie camera

High-definition display screen

Elegant design
Cons
Unpredictable always-on display

Average quality on the main camera

Weird camera positions
Conclusion
The Honor 50 smartphone is a competitive smartphone along with its league. Honor ensured that it came back as an improved model of the previous one, and many users loved the newer version. It received an above-average rating from users because of its features. 
You'll admire the performance and RAM of this phone because it keeps it from becoming slow, especially when you're doing a lot of things in one sitting. You can browse the internet with ease, and you can transition to another app when you have to without any sluggishness. Plus, it lets you play your favorite game without interruption, and it's the reason why many users admire it. 
The second feature that users love is the display resolution of this model. It has an impressive display for its league, which is another good feature that users admire. You can play any game and enjoy it while playing because it displays quality graphics.
Lastly, the battery may be average, but many users appreciate how it can last for a whole day with moderate usage. You don't need to bring the charger if you are back home after a few hours. For a mid-range phone, this performance is already impressive. 
On another note, the camera's quality on the rear part needs to improve. It still gives a decent performance, but it falls short compared to other mid-range phones. However, the selfie camera is impressive. If you like taking selfie shots, this model works for you. 
The performance and quality of this Honor model are impressive that many users recommend it. It's also not as expensive as other brands that can give you the same performance. If you need a new mobile phone, you should get this model. 
Last update was on: September 6, 2023 10:13 am