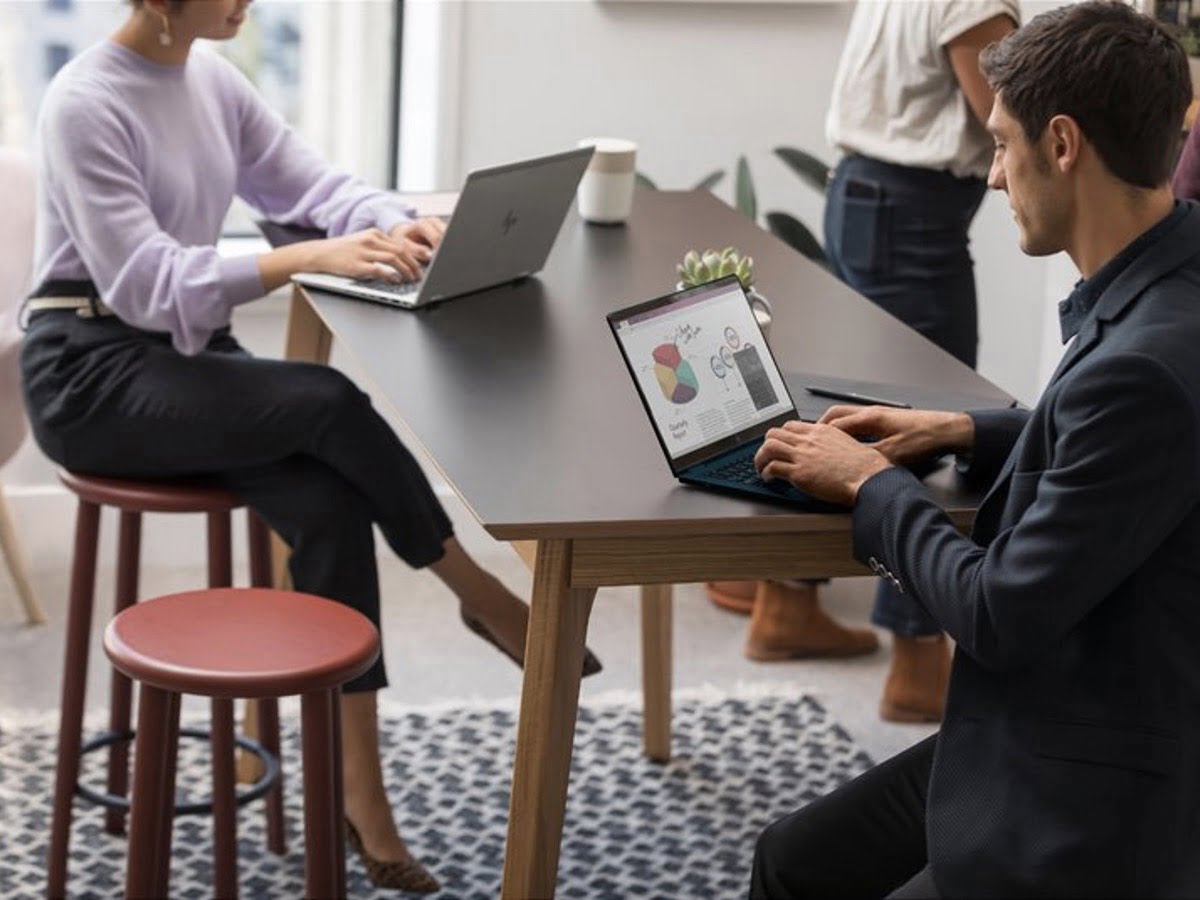 Laptops are necessary nowadays, especially in a work-from-home set-up. Desktop computers are still usable, but most companies switch to convenience, which is why these companies let their employees work using laptops. It's not only convenient to bring, but it's also very effective where you can go anywhere to work. Outage or internet connection is the least problem you'll have since there are many working spaces available.
If you're trying to look for a sturdy and top-performing laptop for your work, you should consider the laptops of HP. These are not only durable but also loaded with competitive features. If you need a top-performing one, here's the HP EliteBook 840 Aero G8 review.
What's in the Box?
The box comes with an HP EliteBook 840 Aero G8 that measures 12.73 by 8.45 by 0.71 inches. Its exceptional size makes it the best for office works. Its average size suits any laptop bag, but it can boost your productivity because of its competitive features. Bringing it along anywhere you go is hassle-free because it only weighs 1.15KG. If you need a portable laptop for everyday use, you can never go wrong with this HP model.
The design of this HP laptop remains fancy because of its minimalistic style. It uses monochromatic colors, which makes it more appealing because it's ideal for office use. What you'll love more is the maximized screen because it's wider. Moreover, the matte texture adds appeal to this laptop.
You can also count on this HP laptop's durability because it uses high-quality materials. You can assure that this laptop will last longer than other models, even when you use it every day. The keyboard also provides comfort when you type, even when you're typing longer documents.
Aside from the unit, it comes with a charger. However, if you're expecting other freebies, you might be a bit disappointed because it doesn't come with other freebies, like a mouse or laptop bag.
Specs
Display Resolution: 1920p by 1080p
Processor: Intel Core i7-1185G7
Storage: 512GB SSD
Ports: two USB Type-C Thunderbolt 4, two USB 3.1 Gen1, two HDMI, one 4.5mm Power Connector, one Headphone combo, one Smartcard Reader
Connectivity: Wi-Fi M.2 802.11ax, Bluetooth
RAM: 16GB DDR4
Features
The HP EliteBook 840 Aero G8 is one of the most competitive laptops for business. It has many features that you'll love, like the following.
The battery life of this laptop is impressive as it can last for eight hours. For a business laptop, the battery performance of this laptop is already enough, even when you work outside frequently. Working in your favorite café, you can work well because of its long-lasting battery.
The performance of this laptop is also exceptional, thanks to its 11th Generation Intel Core i7-1185G7. Even though users utilize the laptop for editing documents, the processor's performance can meet the requirement of other activities. If you want to try your favorite PC game, your laptop can perform well without sluggishness.
The RAM of this HP laptop, which is 16GB, makes the performance better. It's the reason why you can use this laptop for gaming. Aside from being top-performing on office-related tasks, using this laptop for gaming is also possible. When you play your favorite game, you'll enjoy whatever you're playing because there is no interruption.
This HP laptop also has bigger internal storage, letting you maximize its 512GB SSD. It can store a lot of files and software, leaving you zero worries in keeping important documents.
The audio quality is also another reason why you'll love this laptop. When you play your favorite playlist on the stereo, you'll love the output because it doesn't sound unpleasant at all. You can also connect to your wireless device through Bluetooth 5.0. If you want to listen to your favorite music through a speaker, connecting is easier. Moreover, it comes with a microphone/headphone combo jack.
The webcam of this HP laptop is not disappointing at all. You can anticipate a clear video when you're video conferencing. There's lesser noise, which is another good thing about its quality. Plus, it comes with a privacy shutter, protecting you from undesirable privacy issues.
Lastly, the display resolution of 1920p by 1080p will not be a disappointment on its 12-inch screen. You can enjoy any movie you watch. The graphics of this HP laptop is impressive, letting you enjoy a full gaming experience every time you play your favorite game.
Pros
Exceptional built-in speakers
Lightweight
Lots of security features
Cons
Pricey
Average battery life
Small touchpad
Conclusion
The HP EliteBook 840 Aero G8 is one of the most recommended business laptops you should consider since many users gave it an outstanding rating.
The performance of this laptop is impressive enough that it doesn't disappoint when it comes to gaming. Its processor is suitable for any high-end games, like Valorant or Call of Duty. Plus, the graphic card it uses makes the entire performance of this laptop more desirable.
The built-in speakers of this HP laptop are also one of the most loved features of users. The sound quality is exceptional, even when you turn the volume up. You can play your favorite playlist or songs with different genres without compromising quality since it provides desirable outputs that you'll love. If you want to keep your music to yourself, it comes with a combo jack to let you connect your favorite headset.
Lastly, the design of this laptop is very classy in its gray and black combination with white highlights. It stays classy with its monochromatic color, making it appealing to other users. However, some don't appreciate its plain design.
On another note, the battery life of this laptop is not very desirable at all. Compared to other laptops in the market, it uses an average battery, and it can last for about eight hours. Other users might still find it workable, especially when using the laptop to edit documents or create presentations. However, some who want to use it for gaming might not last long when there's no socket around the area.
If you can't think of what business laptop to buy, you can never go wrong with this model. Its performance and durability will make you want to purchase it for your everyday work.
Last update was on: August 19, 2023 9:09 am