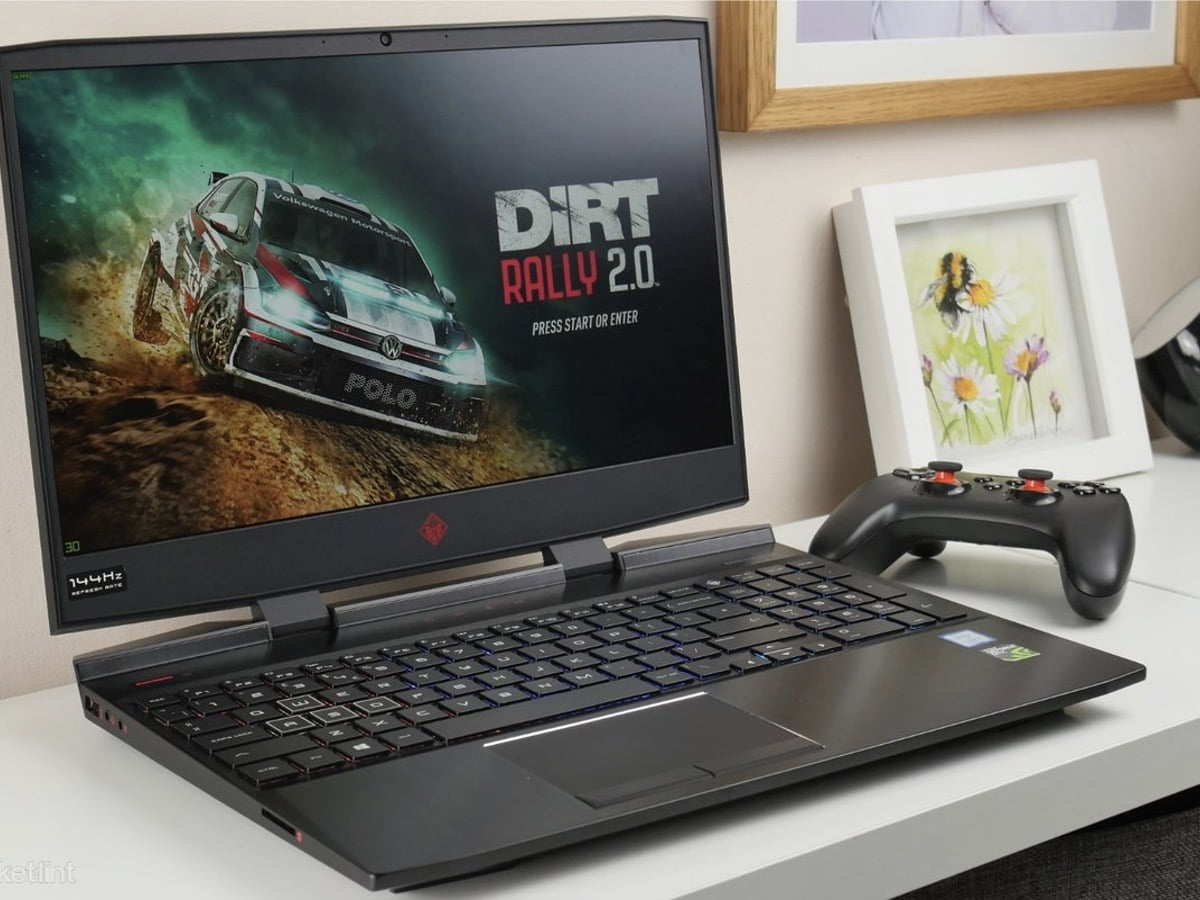 Laptops are becoming more convenient as days pass by, so brands are becoming more competitive these days. These devices are frequent on students and workers because they are convenient to bring and have all the features you need for studying or working. However, users these days yearn for more, which is why gaming laptops are becoming popular days. 
Gaming laptops are pricier than typical laptops because of the advanced features, but you'll get the worth of these laptops because the performance is exceptional. If you need a new one, here's the HP Omen 15 to convince you why it's worth the buy. 
What's in the Box?
The box comes with an HP Omen 15 laptop that measures 14.1 by 9.4 by 0.9 inches, which many users admire because it's the right size for most workers and students. It's not too big, but it's also not too small. It is the right size that you can store in your bag without any hassle. Moreover, it's not weighty at all since it weighs 2.46 KG only. If you enjoy working outside the house or studying in cafés, you'll find it very handy to bring. 
The design of this laptop doesn't fall short when it comes to its style because its colorful lights under the keyboard make it more appealing, along with its classy, black style. Others might see it as a boring laptop by design, but its modern style is impressive. Plus, the matte texture adds to its appeal. 
Don't worry because it's also very durable. It comes from high-quality materials that make the laptop sturdier. It doesn't easily get dented or scratched. Moreover, the keyboard also has an impressive quality because it gives comfort to the user. There's no unwanted noise when you type, which is an added feature that you'll love. 
Aside from the laptop, it comes with a charger for the 6-cell 70.9Wh lithium-ion polymer. However, there are no other freebies aside from the charger. If you're expecting any mouse or headset, it doesn't have any. 
Specs
Display Resolution: 2560p by 1440p

Processor: AMD Ryzen 7 5800H

RAM: 16GB

Internal Storage: 512GB PCIe

Cameras: 720p HD camera

Ports: one USBC-C, three USB-A, one HDMI 2.0, one DisplayPort, and one Ethernet port

Connectivity: Bluetooth 5, Intel Wi-Fi 6
Features
The HP Omen 15 is recommended by many because of its competitive features, such as the following. 
The performance is impressive because it uses an AMD Ryzen 7 5800H. It's the perfect processor if you're into gaming, making it one of the top gaming laptops. Aside from that, its performance will assure you no sluggishness when you're multitasking. You can count on its gaming performance, and you'll also enjoy watching anything or browsing on the internet because of its fast performance. 
The 16GB RAM also makes it more desirable to use. It makes the laptop's performance more impressive when you're playing your favorite games, like Valorant. There's no compromise in your gaming performance because it's not slow. 
If you find the performance fascinating, you'll love the quality of the display of this HP laptop. It displays high-definition graphics on its 2560p by 1440p display screen, and the 15.6-inch screen makes sure you're comfortable using the laptop on any activity since it has the right brightness and contrast that will not hurt your eyes. Regardless of whether you're playing a game or watching a series or movie, you'll have a good time using it. 
When it comes to this HP laptop's battery life, it gives a decent performance compared to other laptops. With moderate usage, you can use this laptop for about six hours. When you're playing a game, it can last for four hours, which is long compared to other gaming laptops. Aside from that, if you're playing high-end games, you get a decent three hours, which is not bad. If you're not playing at all, your battery will undoubtedly last outside your home. 
Another excellent feature of this HP model is the web camera's quality. Many were surprised with the exceptional quality of the webcam because most gaming laptops don't focus on the camera. The 720p camera gives a good view of you while videoconferencing. There's lesser noise, making the view clearer. Plus, its built-in camera makes it easier to communicate because the viewers can easily hear you talk. 
Lastly, the touchpad of this HP laptop is exceptional. If you don't have a mouse, controlling the curser is hassle-free because it's wide, and the texture is right for control. Aside from that, the keyboards are very comfortable to press, adding extra comfort when you're playing your favorite game. 
Pros
Quality HD-display

Exceptional for gaming

Has muted aesthetics for gamers
Cons
Chassis gives a flimsy-feeling

No USB-C charging

Power button's position
Conclusion
The HP Omen 15 is a competitive gaming laptop among other entry-level ones in the market because of its many features. Users gave it an outstanding rating, but some think some features need improvement. 
The performance and RAM are the main features that gamers admire. It keeps the laptop from a slow performance, which is very desirable when playing computer games. You can also maximize the laptop in other tasks, making multitasking easier. There are no app crashes when you switch from one task to another.
The web camera is also very impressive, which not many users expected. The quality of a gaming laptop is impressive, which is why it surpassed the expectations of users. It makes it ideal for work or study because of its decent videoconferencing, where you're clear with fewer camera noises. 
Lastly, the display resolution also exceeded the expectations of the users. It displays high-definition resolution, which you'll love further when you're watching movies, playing games, or designing art. It makes it very ideal for aspiring graphic designers. 
If you need a gaming laptop with optimal performance, you should buy the HP Omen 15 because of its feature. You'll love the performance because it makes everything easier for you as you use the laptop on anything. Also, the web camera's quality is impressive with its clear video. Plus, the battery life is decent in that it will last for about five hours if you prefer working or playing outside.