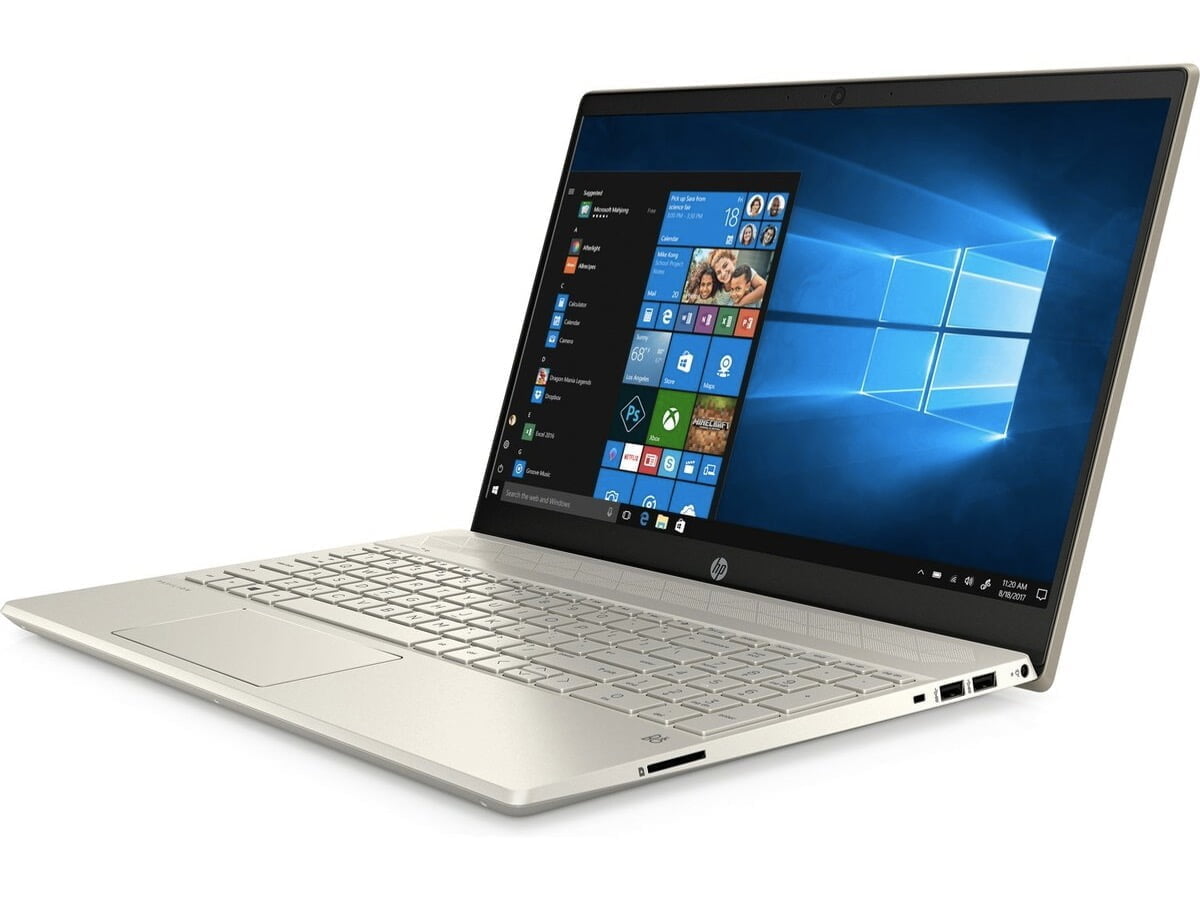 Laptops are becoming more high-tech nowadays. Before, we settled with a computer set at home, which detachable mouse, keyboard, and speakers. You'd enjoy playing classic games at home, like solitaire or pinball. You'd also enjoy sketching using the Paint software. Everything was simple back then, but technology now improved everything.
Computers are portable nowadays, and you don't need to bring your keyboard, mouse, or speakers because the laptop has everything in it. This device has built-in hardware that will let you use it anywhere in one piece. Moreover, laptops are more advanced because many use a touchscreen interface.
Many laptops have a touchscreen monitor, but not all laptops can keep up with the Pavilion series. Most touchscreen laptops don't do well in their performance, but HP made sure its model will meet your expectations, especially when you're a graphic designer or a gamer. If you're looking for an exceptional laptop for designing or gaming, here's an HP Pavilion Aero 13 review to convince you why it's worth every penny.
What's in the Box?
The box comes with an HP Pavilion Aero 13 unit that measures 209 by 297 by 16.90 millimeters. It's wide, but it serves its purpose because many users enjoy using it because of its size. The screen is big and wide enough for a better view of what they are doing. It may have a big size, but this laptop is very light, weighing less than a kilo. If you're going to look at it, it looks heavy, but once you lift it, it's lightweight. Bringing it outside is hassle-free, that you can even carry it along the way.
This laptop comes from an exceptional quality of material, from the monitor to the keyboard. You can guarantee its durability, which is the trademark of HP. The style of the laptop is also very classy. It doesn't look too bulky, and the colors of the case make the entire laptop very appealing.
Aside from the unit, it has a charger, but it doesn't come with a stylus. Since the laptop's interface is a touchscreen, it's best to have one, like other laptops. It also doesn't come with any cover or laptop bag.
Specs
Display: 2560p x 1600p
RAM: 16GB
Processor: AMD Ryzen 5000 Series
Operating System: Windows 10
Storage: 512GB
Connectivity: Bluetooth 5.2, Wi-Fi 802.11 ac/Yes
Ports: HDMI, 3.5mm audio jack, USB ports
Features
The HP Pavilion Aero 13 is one of the top-performing laptops nowadays, and many users enjoy it because of its many features. Here are some of the best features of this laptop.
The screen is wide, and the display resolution will not disappoint you. It comes with a 2560p x 1600p screen resolution, and it functions well even when the screen is a touchscreen. Nothing is blurry as you start using it. Plus, the courser smoothly moves as you utilize the touchscreen interface of the laptop. Also, the contrast and colors are exceptional, so some users enjoy it for gaming or watching.
The battery life of this Pavilion Aero 13 laptop is another reason why it's worth the money. It can last for 10 hours, even when you're not under a battery saver. It's excellent to bring in cafés or working hubs where you don't have to think where to charge it. You'll find this feature very handy as well, especially when you're going to a place without electricity, or you forgot your charger at home. Moreover, you can save more using its Battery Saver profile.
This laptop's graphics are not disappointing at all, especially when you're playing a game or watching a movie. The Radeon graphics made gaming more fun when you're using this laptop. You'll get an appealing screen once you start playing videos or playing games, and it doesn't lag at all. If you love playing action or fighting games, you'll enjoy playing your favorite game using this laptop. When it comes to movies, you'll also have a good time watching your favorite movie.
Aside from the graphic, this laptop has a decent sound quality. It's not as exceptional as other laptops, but it can play a decent sound without creating any noise. You can play your favorite playlist on your Spotify and listen to light music while doing office work, designing graphics, or studying. If you're not a fan of its stereo, you can always use headphones or earphones since it has a 3.5-millimeter audio jack output. You might even enjoy the music with earphones or headphones on.
The processor of this laptop is the AMD Ryzen 5000, which is built-in for gaming. Once you focus on an activity, its processor will give you its full capability. Multi-tasking is not an issue because you can also do other activities without any sluggishness or lag. You can switch from word to other software through the quick tab without experiencing any crashes.
You also can guarantee that this laptop will not compromise your gaming vibe because it's built for gaming. Imagine being able to play the famous game on an HD display. That's a good deal, especially when you're into graphic designing as well.
This laptop also features a Quick Sync feature, which you'll find handy during decoding or encoding. This feature will let you use creative software without any hassle. If you love designing, the touchscreen advantage of this laptop will make it easier for you to do your art. Once you install creative software, it's even easier to design everything without compromise.
This laptop supports Bluetooth connectivity, letting you connect with a wireless mouse or keyboard, ideal for gaming. You can connect your laptop to your screen and play from afar with your Bluetooth keyboard and mouse. Aside from that, connecting to its Wi-Fi is also not a problem.
The built-in laptop of this camera doesn't disappoint at all. It's not as high-end as other brands, but it lets you have a decent videoconferencing activity. It's not on HD, yet the person you're talking to on the other side can see you well.
The keyboard brings convenience, especially when you have to type a lot. The sound of the clicks is not disturbing, which is why you can relax while doing your task. However, the backlight of the keyboard may cost more if you want to upgrade it. Some keyboards are not backlighted, but a gamer's keyboard should have a backlight no matter what. If you're willing to pay for the backlight, upgrade your laptop is also an option.
Aside from the touchscreen interface, this laptop's touchpads are also impressive. It's wide, and it's bigger than the size of the touchpads from old models. However, you might find the texture a bit uncomfortable. The buttons are hard to press, which is not a good thing, but it works well. Gamers use the touchpad less because they opt for the mouse for better gaming performance. However, if you're doing a regular task, you'd rather use a mouse for navigating the cursor or clicking.
Pros
Long-lasting battery life
Fast performance
Lightweight
Cons
Low sound quality
The backlit keyboard is expensive
The screen is prone to getting bloated
Conclusion
The HP Pavilion Aero 13 receives an above-average score because more users gave excellent feedback than negative ones.
Pavilion users admire the touchscreen advantage, which matches the AMD Ryzen 5000 processor, is one of the best features. The laptop is not only excellent for gaming but also graphic designing. If possible, you might want to invest in a stylus, but you can also use your fingers to do art since the screen is a touchscreen.
Another excellent feature that users admire is the processor's performance, letting you multitask without any hassle. Switching one activity to another will not cause lag, thanks to its processor. Plus, it's unlikely to encounter slowness while doing many things simultaneously, unlike other laptops with multitasking issues.
Also, users admire the battery life of this laptop. It's long-lasting despite having a touchscreen interface. You can use it for 10 hours, which is a good feature if you're spending a lot of time designing, studying or working outside. You might need to bring your charger as a backup if you're playing, but playing without the charger is possible.
On the other hand, other users didn't appreciate the sound quality of this laptop. Most think there's still a lot to improve because the sound quality is not very desirable. It may play light music without causing too much noise, but it's not ideal for playing rock and roll or hip-hop music, which games prefer listening to while playing. The sound of the game is also not very satisfying if you're not wearing headphones or earphones. It's a good thing you can connect to a Bluetooth device to enjoy the music further.
The HP Pavilion Aero 13 is one of the best laptops you can consider if you're looking for a top-performing device with a touchscreen. Having a gaming laptop that's also suitable for graphic designing is a win-win. If you can't decide which laptop to buy, you should give this one a try.