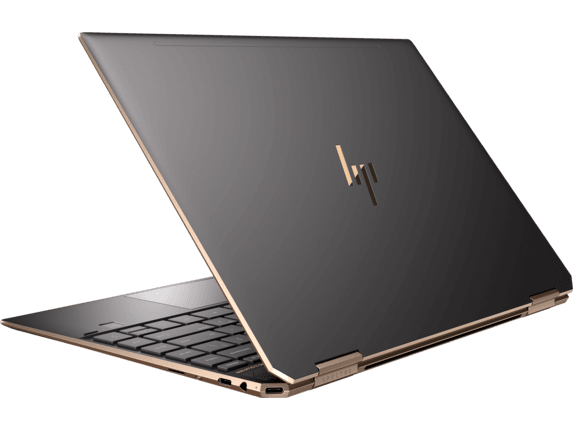 The 2019 HP Spectre x360 13 is now one of the most advanced laptops ever created by HP.
The Spectre lineup from HP like the HP Spectre x360 13, 2-in-1 laptop is a series of laptops that are known for their explosive performance with massive battery life and at the same time, they are ultra-slim and lightweight.
The hardware used in Spectre laptops is a really powerful and high performing, making the Spectre x360 a perfect choice for all your computing needs. The previous versions of Spectre laptops are among the most loved 2 in 1 laptop and the x360 2019 variant continues this tradition. This elegant and compact device will make you fall in love with it.
Design
In terms of design, it is larger and looks much better than the previous year's model. The top corners of the laptops are now diagonal, giving it a more amazing and unique look. HP has also made changes to the speaker grills that are present above the keyboard and now it comes in a slick design.
You can use the fingerprint sensor to log in to your laptop, which sits right below the keyboard on the right-hand side. Except for these, there are no other changes in the x360 when compared with the 2018 variant.
You have cool choices of color to pick and your options are – Poseidon Blue with pale brass accents and Dark Ash Silver with copper accents. It weighs about 4.62 pounds and comes with a screen size of 15.6 inches. It can be flipped 360° to convert something that looks like a tablet or probably make it stand on its edges like a tent. The laptop is heavy and tries not to cart it around carefree. It comes with a stylish stylus. The fan vents are located on either side of the vertical edges. It has two large fans and two radiators along with an IR thermal sensor and 3 heat pipes. Although it doesn't have an edge to edge screen the bezels are sleeker than its earlier models.
One of the features that catch your eye is the webcam kill switch which is meant to disable the webcam if you don't want to use it. There is a physical button located on the edge of the laptop's chassis on the right side which prevents the webcam from working by removing the Windows driver from the Windows. In fact, it won't reflect in the available devices list unless you turn on the switch. There is a dedicated numeric pad for those who are not quite used to taking their fingers up to use the lined-up numbers. The buttons of the backlit keyboard are a bit small though; however, it doesn't make a lot of difference while using it.
Performance
There are a few models of the new Spectre x360. The base model comes with the Intel Core i5-8265 U processor which is paired up with 8GB of RAM and 256 GB SSD. It has a 1080 pixels full HD IPS touchscreen.
It features a 2.2 GHz Intel Core i7-8750H(6 Core Coffee Lake) processor and a memory of 8 or 16 GB DDR4. Wi-Fi 6 and has an option for integrated gigabit LTE and 1TB of Storage. It is perfect for watching videos. You can also edit pictures and videos on it. It may not give a glamorous effect while playing games but you may find it performing well with games that have low graphical settings. The operating system is Windows 10 Home.
If you are not satisfied with Full HD Display and want more in terms of performance, there is yet another variant that comes with a 4k display and 1TB of SSD for extra fast processing. However, this variant is a bit more expensive than the previous two.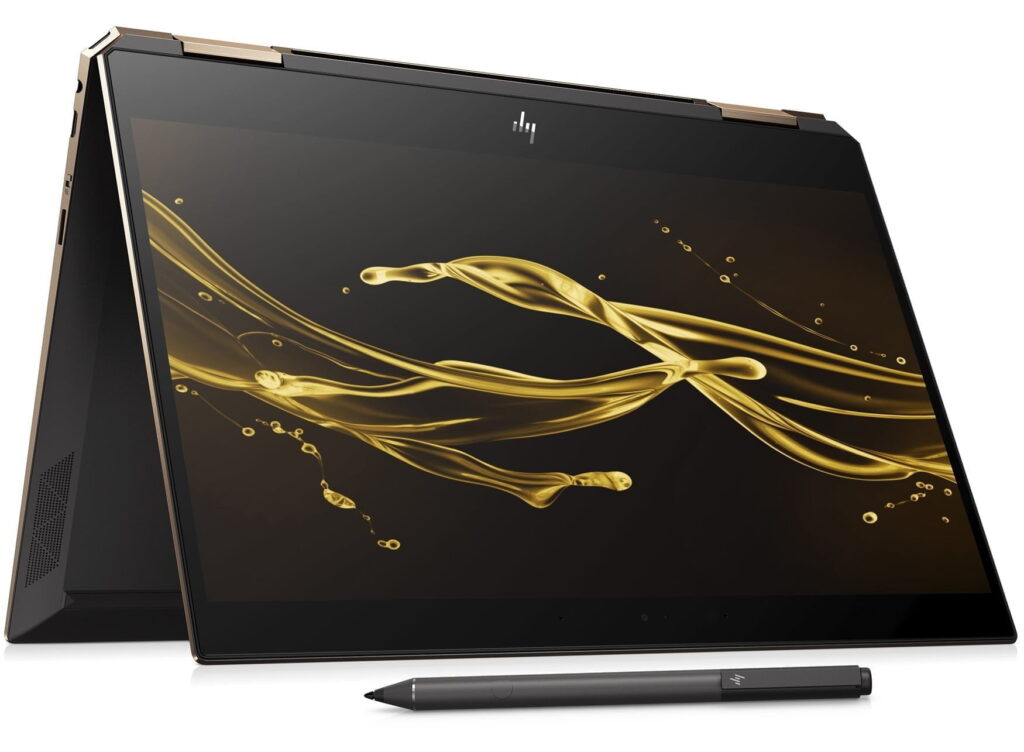 Display
It measures 14.22 x 9.84 x 0.76 inches and weighs 5.50 pounds along with the stylus pen and charger. The screen is protected by Corning Gorilla Glass NBT. It has an impressive 4K OLED display and the viewing angles are perfect. The battery life of this machine is quite impressive. The corners of the laptop have been cut out to look like diamond-edges. Even if there is no added use for the diamond edges, it does look neat and chic.
Dimensions and weight
Made up of top-notch materials the ultra-light laptop weighs only 1.33kg. The dimensions are 30.88 x 21.79 x 1.47cm. All this makes the laptop very easy and comfortable to carry.
Battery life
The battery life is something no one wants to compromise with. The battery backup is just unmatched and comes with an amazing battery life of 13 hours on a single full charge. What else we want in terms of backup.
Verdict
Overall the new HP Spectre x360 from HP is an exceptionally amazing device that comes with a really powerful battery. You will fall in love with this laptop just because of its design. X360 has become a favorite choice of users because of its performance and looks in a very short time. However, the only problem is the price which is really expensive. But if you are ok with it, there is nothing better than the x360 when talking about 2 in 1 laptop.
Excellent!
Students, professional video editors and photo enthusiasts should grab this laptop. This laptop performs excellently well and keeps you fuelled with the battery, so you don't have to cart your charger every time. Just keep it full and you can use it for a long time.
PROS
Long battery life
Great design
Powerful with high specs
Lightweight and compact