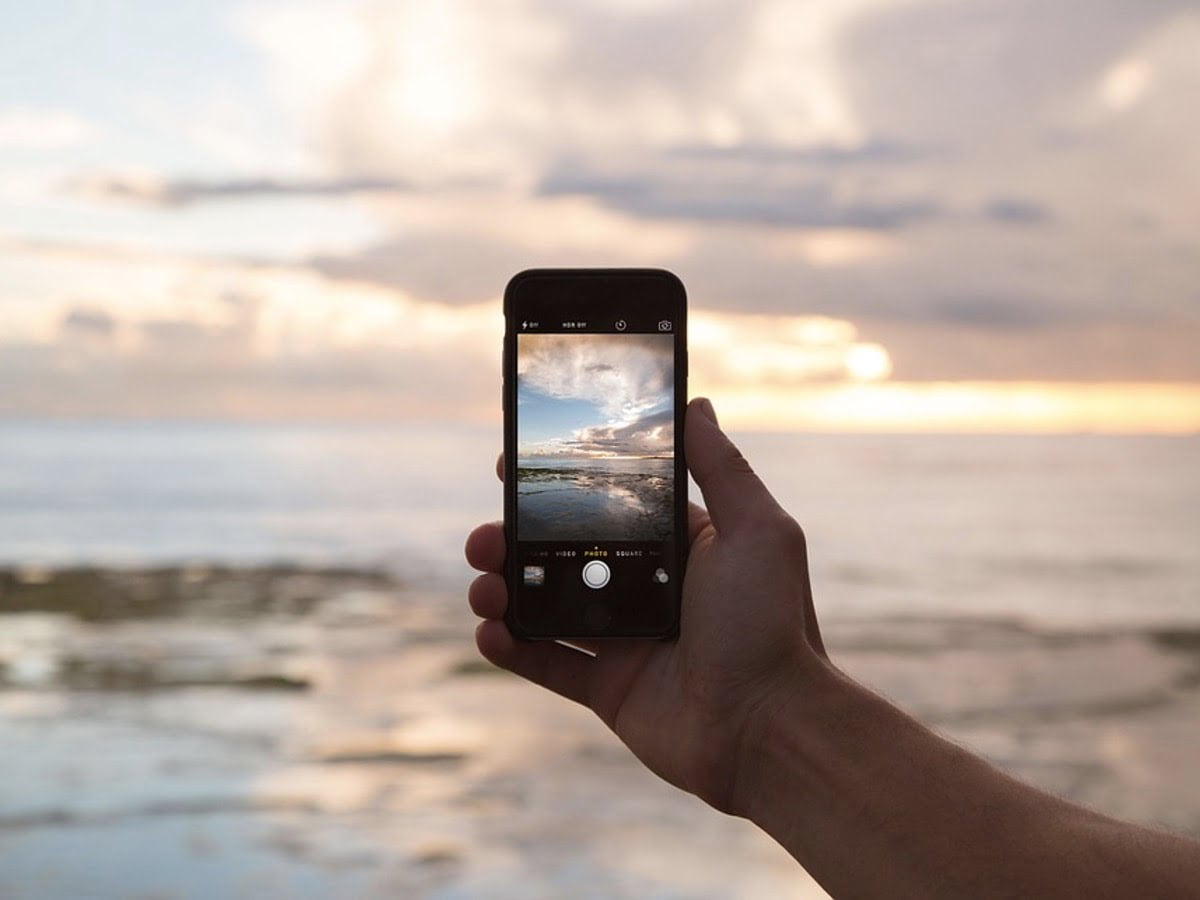 Apple has already established its brand since day one, and it keeps on introducing more advanced products that consumers couldn't resist. It started to sell quality computers or laptops. After the success of these devices, it continued to release music players and phones. Now, Apple continues its legacy, and it introduces better devices for generations after generations.
If you want a new experience, you should consider buying an iOS phone to compare which is better compared to Androids. iPhones are very easy to use, and these are suitable for any age. If you can't decide what iPhone to buy, it's always a good idea to buy the most recent model. Here's the iPhone 13 review to convince you why its expensive price is worth the price.
What's in the Box?
The box comes with an iPhone 13 that measures 13 5.78 by 2.81 b 0.30 inches. The size is different from the previous model, but it has a new appeal because of its texture and available styles. It may look too wide for most average-sized hands, but this phone only weighs 174 grams. Carrying it around, anywhere you go, is very convenient.
This iPhone model is available in Midnight, Pink, Red, Blue, and Starlight. The colors are not the only things that make this model more interesting. You'll undoubtedly love the texture of the case, and it's very durable since it comes from high-quality materials. The screen uses Gorilla Glass, making sure it doesn't get scratches easily.
The box also comes with a unit charger, which the cable and adapter are separated. On the other hand, there are no other freebies aside from the charger.
Specs
Display Resolution: 1170p by 2532p
Processor: Apple A15 Bionic
RAM: 4GB
Internal Storage: 128GB
Camera: Front has a 12MP wide camera; Main has 12MP wide lens and 12MP ultra-wide lens
Connectivity: Bluetooth 5.0, Wi-Fi 802.11
Ports: USB 2.0
Features
The iPhone 13 is one of the main topics when it comes to smartphones. Many people are very excited about its release, and now that it's on the market, a lot have mixed emotions about the phone. Here are the promising features of this model.
The display resolution of 2532p by 1170p comes with a Super Retina XDR OLED display. You can assure a bright and clear image, and its brightness is even better than the previous model. Moreover, you can use it without any inconvenience when you're in direct sunlight. If you want to watch movies or play games, you'll enjoy it more.
The camera is the best improvement of this iPhone. The quality of the camera keeps on improving, and it's the reason why people can't get enough of this phone. The rear cameras with 12MP lenses come with f/1.6 and f2.4 aperture. As for the front camera, this iPhone comes with an f/2.4 aperture for its 12MP ultra-wide camera. However, the digital zoom of this phone is not very impressive at all since it's not getting long-distance shots compared to Android phones.
Aside from the quality of the camera, the image stabilization of this phone is exceptional. If you often film action videos or shoot photos, you can capture sharp shots for better results. Moreover, there's less noise when you take photos, unlike the previous iPhone 12.
The performance is also one thing you should appreciate about the iPhone 13 because it comes with a new A15 Bionic chipset. It's more powerful compared to the old chipset. Plus, some users say that it's 50% faster than other brands. You can multitask, switching from your social media account to your notes or Youtube, and you will not experience any sluggishness.
You can also count on this iPhone because of its 4GB RAM when it comes to gaming. If you're fond of playing Call of Duty, you will undoubtedly have a good time playing with your friends without any interruption or slowness. Others may say that iPhones are not competitive in gaming, but this iPhone model proved otherwise.
The durability is very impressive because it doesn't only use high-quality materials. This iPhone model is dust-resistant and water-resistant. Don't panic if you drop the iPhone in water because it's resistant to 6 meters, and it can last for 30 minutes.
Lastly, the battery life is also better than the older versions. It's long-lasting compared to the previous one, and it can last over eight hours with full brightness, which is very unusual for most iPhones. Many users admire how they can use the phone a bit longer, unlike before.
Pros
Long-lasting battery
Has an image stabilization feature
Powerful internals
Cons
No 120Hz screen
Minimal changes in design
Doesn't have a ceramic shield on the rear
Conclusion
The iPhone 13 received an outstanding rating from most users because of its competitive features.
Users enjoy the improved camera on both rear and front, along with its image stabilization features. You can shoot a decent video for vlogging because of its quality output. Moreover, if you like shooting action videos, you'll love the result after the shoot because there are available modes that will help you shoot the best version of what your camera is capturing.
Another feature that users admire is the performance of its new chipset. It's not your typical iPhone that lags when you're playing action games, like Mobile Legends or Call of Duty. You can assure no sluggishness when you use it for long hours.
The battery life is also the best feature that most users admire because it's long-lasting. It can last for over eight hours, and that's very surprising for an iPhone. Most iPhones' batteries don't last very long, even when you leave them in full brightness. As for this model, you will not need to use your charger often.
On the other hand, some users think the design lacks a bit of something new. It uses its classic style, but not everyone is happy with the typical design that Apple releases.
Nonetheless, this iPhone model is top-performing, from the camera to the performance. It's more competitive now against Samsung and other brands, unlike before. If you want to try an iOS phone, you should buy this iPhone model.
Last update was on: August 12, 2023 11:45 am