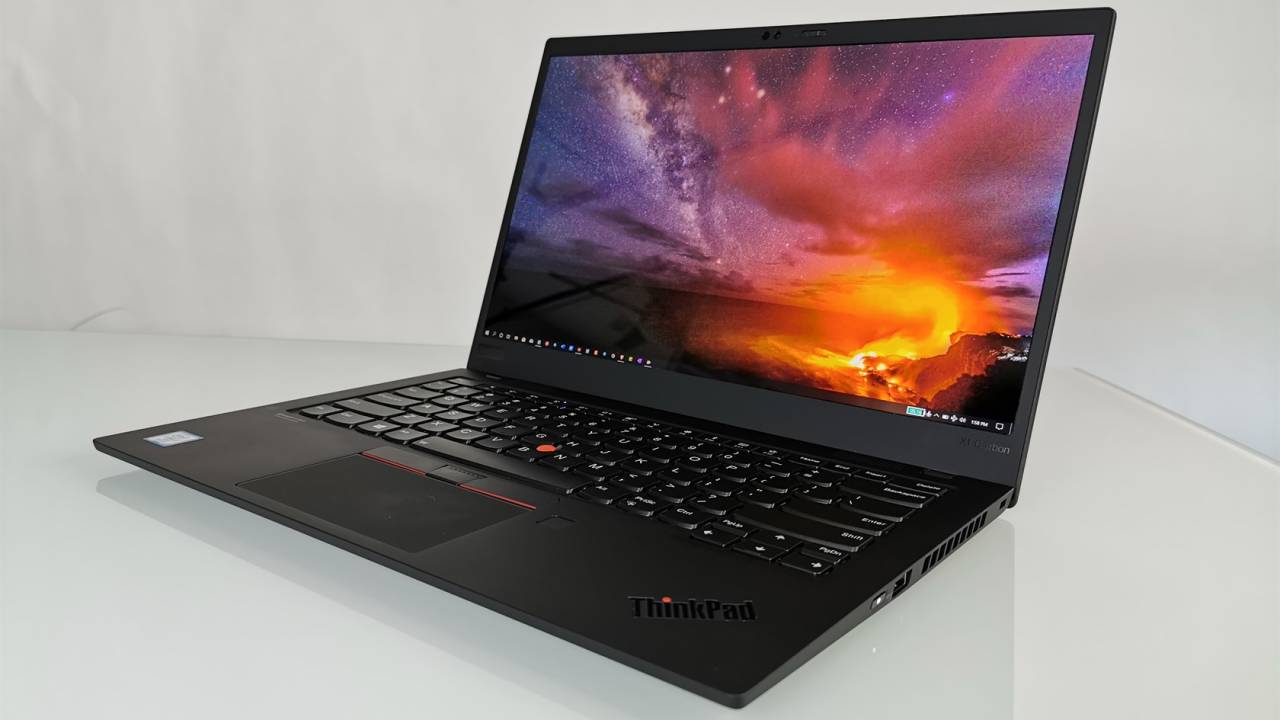 Lenovo's latest ThinkPad X1 Carbon (Gen 7) is a perfect business laptop that is both high performing and sleek in terms of design. No one likes carrying a bulky laptop with them all the time. This is why laptop manufacturing companies are now focusing on making their laptops slimmer and lighter. The ThinkPad X1 from Lenovo is a perfect example of next-generation laptops. Which is much better in terms of performance when compared to Lenovo's last year's models.
Lenovo ThinkPad X1 Carbon weighs just 1.1 kg or 2.4 pounds and you will never be going to face any troubles carrying it with you anywhere you go. This 14-inch laptop is perfect for all your needs.
Design and build
The ThinkPad X1 Carbon is stunning, sleek, lightweight, attractive and durable all at the same time.
In terms of design, Lenovo has not made any major changes in the new ThinkPad X1 Carbon when compared to last year's model. The carbon lid of the ThinkPad X1 Carbon has a very stylish look that has the ThinkPad and X1 Branding on top.
The ThinkPad X1 Carbon is made up of different materials, which include Magnesium alloy and carbon fiber. Carbon Fiber is used for making the lid of the laptop and it comes with a soft-touch coating to gives it a premium look and feel. The magnesium alloy is used for the rest of the body which makes this laptop ultra-lightweight and durable.
This laptop is tested for protection against extreme environments and is 12 MIL-STD certified. Which is enough to prove its high durability. You can easily carry this laptop in any environment from high humidity to high altitudes, UV radiation, and dusty places.
Security
Laptop security is undoubtedly more important than anything else as we use to store sensitive information. Thus to keep the ThinkPad X1 Carbon secure from digital attacks, it comes equipped with modern security features.
It comes with dTPM 2.0 chipset along with a fingerprint sensor and an IR Camera for face unlock.
Performance
The Lenovo ThinkPad X1 Carbon runs on the 8th Gen CPU. The laptop comes in two configurations. The first one is Core i5-8265U with 8 GB of RAM while the second comes with advanced i7-8665U combines with 16 GB of RAM. The latter is more powerful but the former is also great for everyday tasks.
While, the ThinkPad X1 Carbon is not meant for heavy gaming, with the updated Intel UHD 620 graphics chipset you can enjoy lightweight games.
Battery
Battery life is always a major concern for most users,but he ThinkPad X1 Carbon will never disappoint in this area. This laptop comes with a high endurance battery that gives a backup of around 9 hours on a single full charge.
Display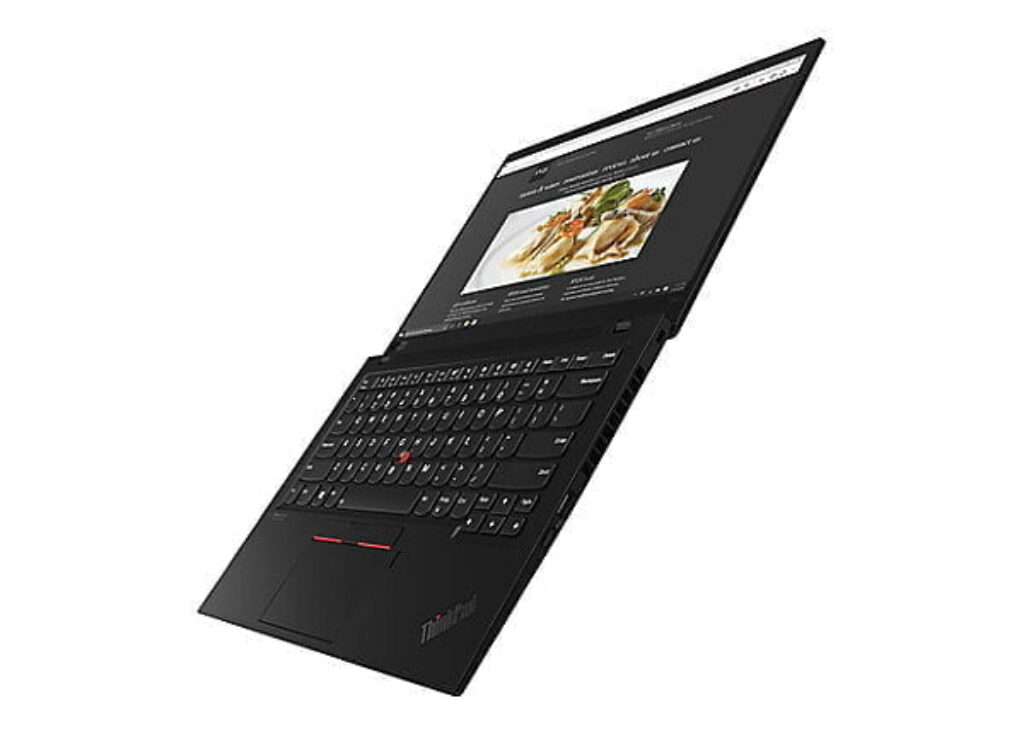 He there are two choices a base model 1080 pixels 14 Inch display of ThinkPad X1 Carbon is bright and crystal clear. Color reproduction and brightness are just amazing so you can enjoy watching videos and movies.
Overall, the Lenovo ThinkPad X1 Carbon is a perfect device for regular home and business use. It can handle all your data effortlessly. The sleek and lightweight design and high durability make it a perfect choice for those looking for a stylish, trendy and powerful laptop.
Last update was on: May 3, 2023 8:42 am