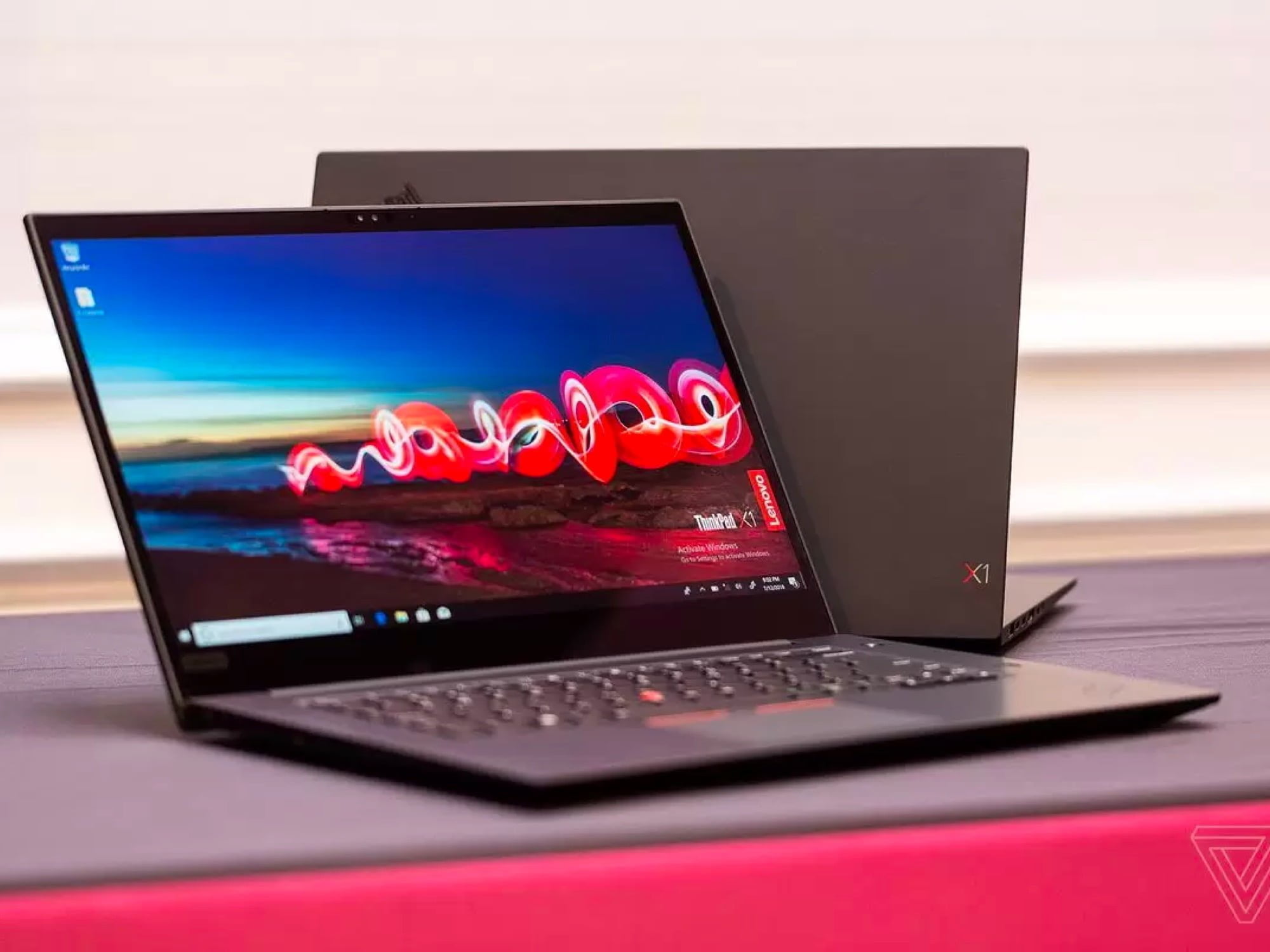 Technology has been keeping up with the needs of everyone day by day, and computers are one of the devices with exceptional innovation. Imagine how people can only use this device at home because it was not portable enough? Who would want to bring their computer set all the time? Besides, connecting to the public is impossible, and that's why inventors thought of introducing a portable device that we all can use anywhere we go without any hassle, such as laptops.
Laptops are still widely used around the world despite the era of high-tech tablets or smartphones. Most people still prefer to have one, regardless of whether you're a student, a teacher or a doctor, because it stays functional, even with the least quality in the market. On the other hand, upgrades are necessary, especially if you need to use your laptop to edit files or create presentations. If you also want a good gaming experience, you need an upgrade as well.
Other laptops these days are suitable for basic office tasks and other things, like graphic designing, video editing, or even gaming. Some of the brands that others talk about are the Dell XPS 15 and MacBook Pro 16, yet other brands can still meet your needs, especially if you need a top-performing laptop for both business and entertainment. Do you need an upgrade? Here's a Lenovo ThinkPad X1 Extreme Gen 3 review to convince you why you should buy it.
What's in the Box?
You get the ThinkPad X1 Extreme Gen 3 model that measures 14.24 by 9.67 by 0.74 inches and weighs four pounds. It has a big size that's very beneficial on many things, especially when you prefer working on a bigger screen. Some people tend to be very productive with bigger screens, and that's one edge of this laptop.
It may sacrifice a bit of its portability because of its size, but the durability is exceptional. Lenovo made sure it can withstand humidity, shocks, vibrations, and even extreme temperatures. It may look bulky or thick, but this laptop is still lighter than the MacBook Pro 16 or Dell XPS 15.
Aside from the unit's size, the best part about it is the 15.6-inch display, which gives you a better view of everything you're doing, from office works to gaming. It's even a touchscreen, which is why many techies prefer to invest in a ThinkPad over other brands.
Another excellent part of this unit is its keyboard. The comfort it gives to the fingers is exceptional because it has a comfy texture, and it doesn't create excessive noise when you're typing. It's undoubtedly excellent for traveling. Plus, it even has a closer sound to a mechanical keyboard, which can be soothing in the ears as you type. On another note, the keyboard's downside is that the deck can easily become smudgy after using it for a few days. It may not be a big dilemma if you're used to typing, but others might find it a little inconvenient.
Also, the hotkeys on the top are functional since you can adjust your laptop's volume, toggle the airplane mode instantly, and adjust the screen's brightness. Aside from that, three keys are suitable for remote work; F9 for notification center, F10 for answering calls, and F11 for ending calls.
The touchpad of this laptop is also bigger compared to other brands, letting you use the curser with ease. Aside from the option to use a wired or a Bluetooth mouse, you can also use the small red joystick controller at the center of the keyboard, which will also give you the same function as the touchpad.
When it comes to its design, the chassis' black finish makes it very elegant. Its added texture and carbon-fiber weave patterned lid make it more appealing than other laptops. By looking at the laptop, you can tell how durable it is, and its overall look will make you think it's a very expensive laptop. If you're a fan of minimalistic designs, you'll love how Lenovo designed them.
Specs
Camera: 720p
Operating System: Windows 10 Pro
Display: 15.6-inch touchscreen (3,840 x 2,160), 16:9
Graphics: Nvidia GeForce GTX 1650 Ti with Max-Q design
Ram: 32GB
Storage: 1TB SSD
Processor: Intel Core i7-10850H
Port: one HDMI 2.0, one SD card reader (supports UHS-II), two USB 3.2 Gen 1, two Thunderbolt 3 (with DisplayPort and Power Delivery), one headphone/microphone combo jack, and optional Nano-Sim card slot
Features
What will catch your attention as you use the ThinkPad X1 is its performance, especially when playing a game. Its Core i7-processor and 32GB-RAM will give you an excellent gaming experience, regardless of any game you want to play that a typical laptop cannot provide. On another note, some gaming laptops still perform better since the Graphics card is midrange, yet it's still a good deal if gaming is not a priority at all.
When you're getting into professional photo editing or video editing, this laptop might also fall short compared to other laptops with a higher graphics card. Nonetheless, you can count on it if you're an amateur creator who's still exploring the basics of video editing.
The built-in IR camera is also not a disappointment with its standard 720p HD quality. Whether you're having business video calls or taking a photo, the quality of the video or photo is satisfying for a standard spec.
Aside from the camera, its built-in dual microphones are set for different settings, including solo calls, voice recognition, and conference calls under the Vantage software. Lenovo ensured that this laptop brings nothing but convenience to the user, especially in doing office-related tasks.
Another exceptional feature of the ThinkPad X1 is the stereo speakers that guarantee distortion-free audio with bass and percussion. You can listen to any music without compromised quality. You can also customize your equalizer profile through the built-in Dolby Access software, favorable for gaming and watching movies.
If you prefer to listen or have a conversation privately using your earphones or headphones, the built-in combo jack will do everything for you. You can listen and talk using an earphone or headphones with quality sound, like how it sounds on its speakers.
When it comes to its battery life, this laptop is mediocre. It doesn't have a very long-lasting battery life since it uses a touchscreen. The average battery life can last for more or less five hours, even when you multi-task under the Battery Saver profile. You'll need to bring your laptop charger along, and using this laptop may be a struggle when you're in cafés. Since the laptop is not very light, and the charger is an added weight in the bag, bring this along outside the home may cause a slight inconvenience.
Comparing it to a Dell XPS laptop, ThinkPad X1 has bigger bezels and more ports. It's also thicker but lighter, which makes it more recommendable than the XPS. However, the cost is a bit higher than the XPS because of its added business features. If you're looking for a laptop that can boost your productivity at work, the ThinkPad X1 is a good choice to consider.
Moreover, you'll appreciate its internal storage as it comes with a 1TB SSD storage. Storing files, especially important documents, will never be a hassle anymore. If you need more storage, it has ports to insert your hard drive to save other files. Also, if you want to install a game on your laptop, there's no need to worry about getting your storage full.
Pros
Touchscreen
Durable chassis
Comfy keyboard
Business-specific beneficial
Cons
Average battery life
Loud fans, when turned on
Pricier for its available specs
Not suitable for pro video editing or gaming
Conclusion
The Lenovo ThinkPad X1 is famous for its sturdiness and big screen, which is very practical to people doing office works. Bigger screens are helpful, but it's better to be more productive while using a portable device. Outages or internet problems will never be a problem anymore when you can bring work anywhere. Despite the slight inconvenience due to its weight, it's lighter than other bulky laptops in the market.
It's excellent in multi-tasking, such as sending emails, using several spreadsheets, and using communication software, which benefits the user while working. The processor also provides a satisfying performance to ensure that your laptop doesn't' lag or your applications don't close suddenly.
Aside from the performance, the sound quality and camera also meet the expectation of users. The sound doesn't create too much noise when you play music or participate in a conference call. Also, the camera's standard quality is enough to do video calls without looking blurry on the call receiver's side.
If you need a multi-functional laptop, you can never go wrong with the ThinkPad X1. It doesn't only meet your needs or business-specific tasks, but it can also meet your expectations when it comes to entertainment, like music and gaming. It's undoubtedly worth the price.
Last update was on: September 20, 2023 1:00 am