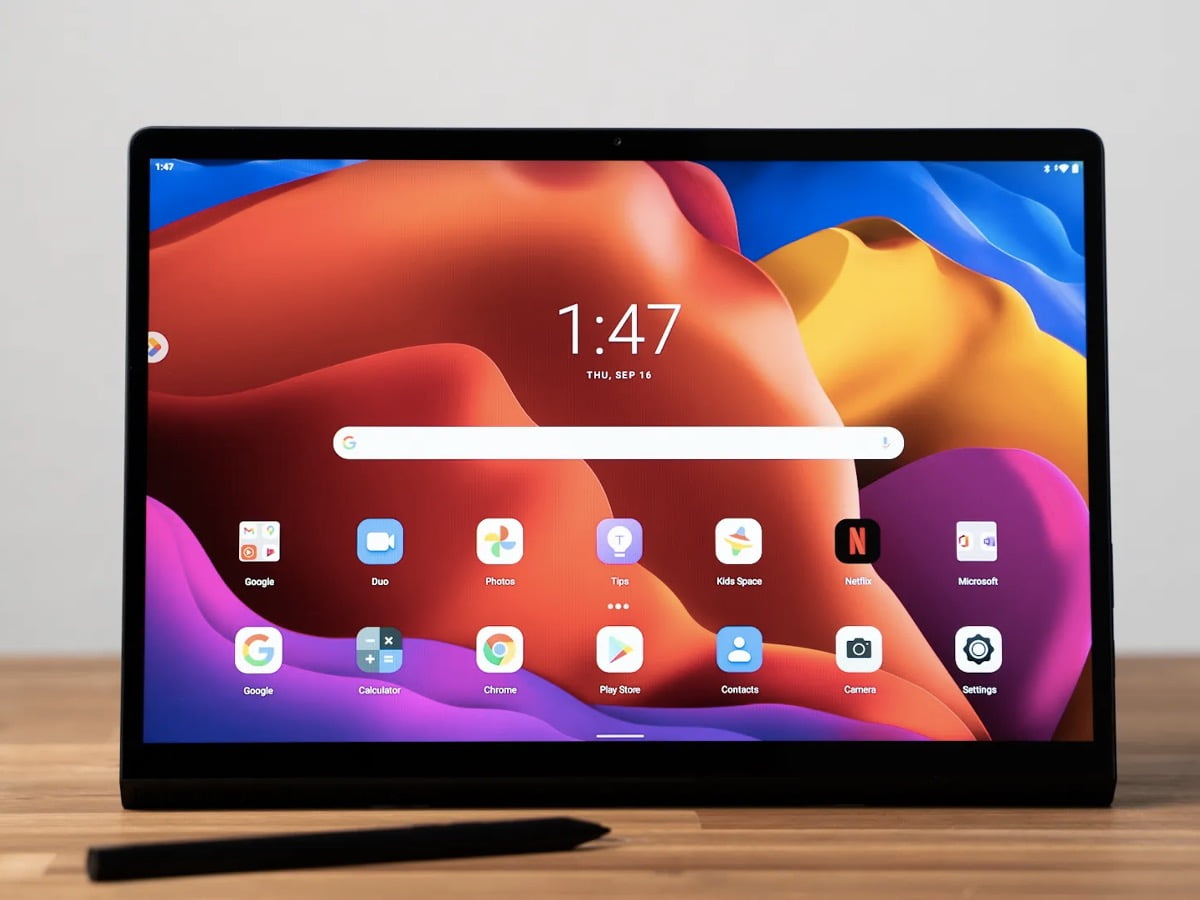 Lenovo has been in the industry for many years, and this brand kept on getting better after introducing a line of products that users enjoy using. From laptops to tablets, you'll never run out of options if you're looking for a competitive device that's durable, performing, and convenient.
Tablets are some of the best creations of Lenovo, and if you're searching for a fascinating one, here's the Lenovo Yoga Tab 13 review to consider. 
What's in the Box? 
The box comes with a Lenovo Yoga Tab 13 that measures 293.4 by 204 by 6.2 millimeters. You'll love its handy size, which is why many users admire using it anywhere they go. Carrying it is less hassling than other tablets because it only weighs 830 grams, which many users recommend. It's very popular for its convenience, and there's more to offer. 
The style of this tablet is also impressive. It stays classy in its gray color, which is the trademark of Lenovo. Its monochromatic color doesn't go out of style, making it perfect for any detachable keyboard. What you'll love more about this tablet is the durable stand that also works as its handle. It's unlike typical tablets that don't come with the stand, making it more functional as you use it outdoors. 
Aside from the style, the durability of this Lenovo tablet is very exceptional. It uses high-quality materials, which guarantee that you'll be able to use them for a longer time. What you'll find more impressive is the part where the stand is located. It's sturdy that you can hold your tablet as if you're holding a bag. Plus, when you use the kickstand, it supports the entire table where you don't have to keep on fixing it. 
Aside from the tablet, the box comes with a charger for the 10200mAh battery. However, it doesn't come with a stylus, unlike other tablets. You have to pay more if you want to avail the stylus, but it's not part of the package. It also doesn't have any detachable keyboard. 
Specs
Display Resolution: 1350p by 2160p

Processor: Qualcomm SM82590-AC Snapdragon 870

Internal Storage: 256GB

RAM: 8GB

Camera: 1080p

Ports: one micro HDMI, one USB Type-C 3.1
Features
The Lenovo Yoga Tab 13 comes with fascinating features that you'll find handy as well, like the following.
The design is exceptional, especially the kickstand. You can move the kickstand to any position, and it can support the tablet well. You can also flip the stand out of the body of the tablet as if it's a handle of a bag, letting you hook it to anywhere you want to hang it. If you're into watching movies at a higher view, you can hang it without any worry. 
The performance of this Lenovo tablet is also another feature you'll find interesting since it uses Qualcomm SM82590-AC Snapdragon 870. Browsing the internet or playing any mobile game using this tablet is fun because it doesn't lag at all. You can guarantee minimal sluggishness when you use it, which is one thing that users admire a lot. 
If you're a gamer and want a better gaming experience, this Lenovo tablet comes with 8GB RAM. It lets you play any game, regardless of it's MOBA, tactical, or adventure. Moreover, it contributes to the tablet's overall performance, preventing slowness or app crashes, making it perfect for multitasking. 
The audio quality is another feature you'll admire about this Lenovo laptop because it produces quality audio. You can assure no discomfort when you play music in any genre. If you're enjoying listening to rock and roll, RnB, or acoustic, you can play your favorite playlist without thinking about the possible noise that the speakers might play. 
When it comes to the display resolution, it's very impressive for its 1350p by 2160p resolution. Not all tablets can provide a satisfying display resolution, yet Lenovo can meet the expectations of many users with its display. Plus, it has a very responsive touchscreen interface, letting you use it conveniently without needing a stylus. You can always opt for a stylus if you're an aspiring graphic artist, but if you don't have the budget, you can use the tablet solely without compromising the performance. 
Lastly, the camera's quality meets the standards of typical tablets. It gives a decent videoconferencing performance, which other users admire. Moreover, you can take decent shots, but if you're expecting a lot of camera quality, the performance might not meet your expectations. 
Pros
Comes with a built-in stand

Elegant screen

Impressive speaker-quality
Cons
Only has a front camera

HDMI port is not very impressive

The design makes it harder to match with a cover
Conclusion
The Lenovo Yoga Tab 13 has many competitive features that will make it more advantageous than other tablets in the market. Many users gave it an above-average rating, which is why some are switching to this model.
The performance is very impressive, along with the RAM. You can enjoy whatever activity you're doing on your tablet. There's no sluggishness when you browse the internet or play games. Also, you can multitask without crashes, which makes it very desirable to other users. 
The built-in stand adds appeal to the overall design of this laptop, and users can't get enough of it. You can guarantee that it can hold your tablet with stability since the kickstand is very durable. You can even move it to any angle, which makes it easier to hang. Moreover, it comes with an elegant style in gray, which is a trademark of Lenovo.
Lastly, the speaker is very impressive, too. It may look small, but this Lenovo tablet comes with a quality speaker that plays any song decently. You can choose any genre to play, and you'll have satisfaction after playing your playlist. 
However, users didn't appreciate that it doesn't come with a stylus. Other tablets have, but this one doesn't have any at all. Nonetheless, it's still worth your investment because of other features that you'll find handy. It's not only portable, but it's also convenient to use because of its size and the performance of the processor. It's the perfect tablet for work or study.