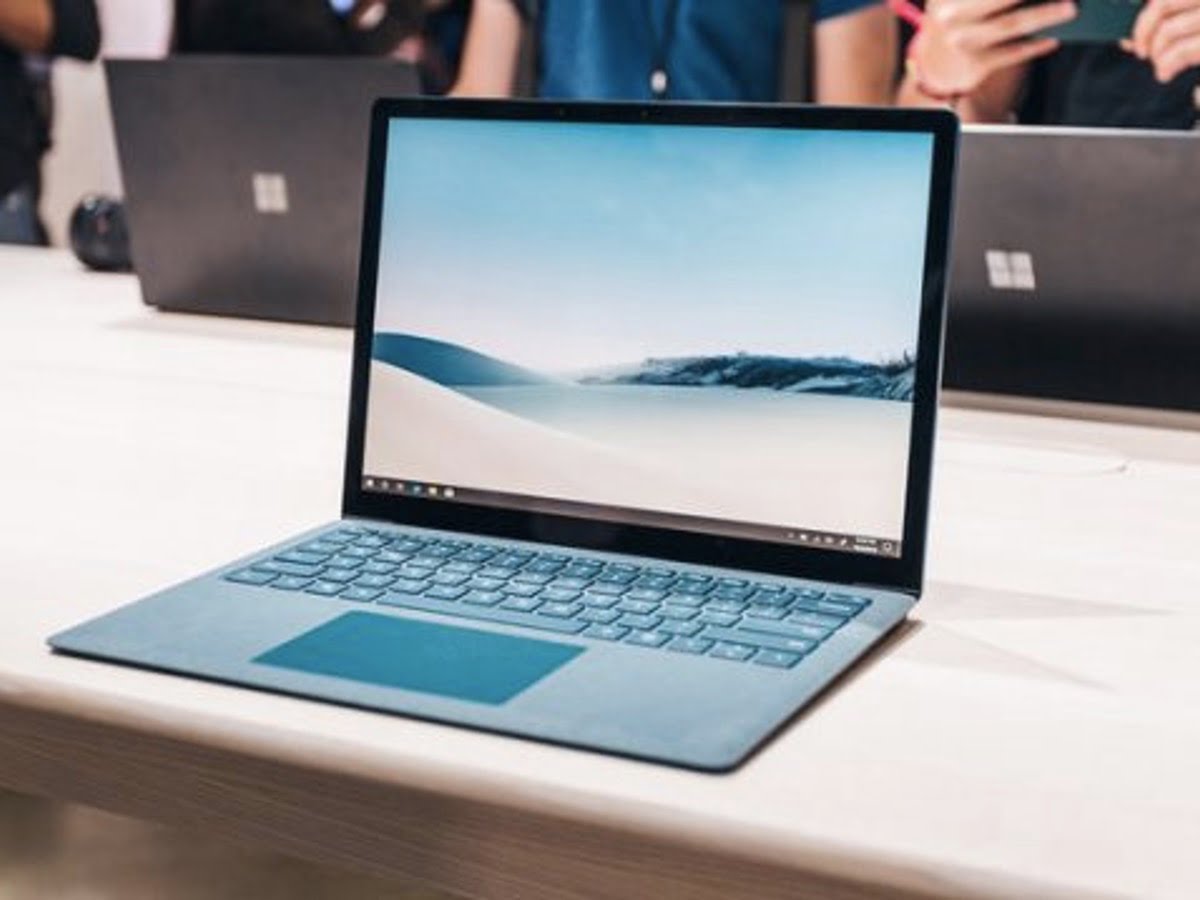 Laptops are necessities these days because the convenience it brings to our lives is incomparable with desktop computers. We used to love desktop computers until we realized that things are easier with laptops. There are tons of laptop models in the market, and each has its edges compared to others. 
Moreover, gaming laptops are in-demand as well. If you're looking for a competitive gaming laptop that's also excellent for other activities, you should check out what Microsoft has to offer. Here's the Microsoft Surface 3 review to consider. 
What's in the Box?
The box comes with a Microsoft Surface 3 laptop that measures 13.4 by 9.6 by 0.57 inches. You'll undoubtedly love its size because it will give you an excellent view of whatever you're doing with its wide display screen. Despite its size, it's not very hassling to bring, regardless if you're carrying it in your arm or storing it in your bag. It only weighs 1.5KG, which is the reason why it's very convenient to bring wherever you go. 
The design is very elegant, which is why many users prefer this brand. The black color makes it appealing, which stands out against other laptops in the market. Plus, it comes with a matte texture, adding appeal to its entire look. Moreover, you'll love the design of the keyboard in its minimalistic vibe. There's comfort despite using it for long hours because the keyboard keys are not too difficult to press, but these are not too easy to break as well. 
When it comes to sturdiness, you can assure that it will last longer than other brands in its league since it comes from high-quality materials. The touchscreen display doesn't easily wear, letting you use it for longer hours. 
Aside from the unit, it comes with a charger for its battery. However, if you're expecting any stylus or other freebies, like a gaming mouse or headset, this unit doesn't come with any. 
Specs
Display Resolution: 2496p by 1664p

Processor: AMD Ryzen 5 3580U

RAM: 16GB

Storage: 256GB SSD

Connectivity: Wi-Fi 802.11ac, Bluetooth 5

Ports: one USB 3.0, one USB-C 3.1

Camera: 720p webcam
Features
The Microsoft Surface 3 is a suggested laptop from its league because it comes with interesting edges that will blow your mind away, like the following.
The battery life exceeds the expectations of many users because it's long-lasting, that you can maximize its use when you're outside. You don't have to bring your charger if you are back after 5 hours, but if you want to work longer hours in your favorite café, bringing the charger is not too hassling at all. Regardless if you're working or playing games, you can count on its battery life. 
As for the overall performance, this Microsoft laptop is not disappointing at all. If you're looking for a gaming laptop that you can also use on other activities while working or studying, it's very recommendable because it uses an AMD Ryzen processor. You can assure no lag when you're multitasking, especially when you're playing your favorite game. Plus, you can move from one activity to another without any crashes because of its processor's performance.
If you're working on your gaming career, you can also count on its performance, thanks to the 16GB RAM. It makes the performance better, especially when you're playing high-end games where there's no compromise on the performance. 
The camera's quality is average as it uses a 720p web camera lens. You get a decent video conferencing experience, but it may not be at its best performance when you're taking photos because the camera doesn't assure a clear image. There are little noises in the background, but viewers can still recognize you without any problem. 
The display resolution of this laptop is very impressive, thanks to its 2496p by 1664p resolution. It displays high-definition graphics, which you'll admire more when watching videos or movies, and playing games. Aside from that, it has a touchscreen interface, letting you use it with ease without the need to navigate the wide touchpad. There are many ways to control the cursor, which is the reason why many users recommend it. 
Lastly, the audio quality is very impressive as well. You can play any music without any discomfort, even when you turn the volume up because of its quality speakers. It may look thin, but the sound coming out from the speakers is clear and balanced. You don't need to connect to a headset or a wireless speaker to enjoy what you're listening to because it plays quality audio. 
Pros
Impressive battery life

Touchscreen display

Exceptional performance
Cons
Comes with a few ports

A bit pricier than other brands in its league

No inclusive stylus
Conclusion
The Microsoft Surface 3 comes with competitive features that will convince you why it's worth your money. Many users gave it an above-average rating because it's not only performing but also competitive on other features. 
The long-lasting battery life makes it very competitive compared to other brands in the market because it can last for over six hours without recharging it. If you're fond of working outside cafés, you can use it for longer hours at moderate use. 
The display resolution is very impressive as well, letting you enjoy what you're playing or watching further. Even though it has a touchscreen interface, there's no lag in navigating the device. 
Lastly, the design of this model is also another feature that users can't resist. It's very elegant in the eyes because it comes with monochromatic color. Moreover, the texture of the chassis makes the look more appealing, along with the keyboard and touchpad. 
On another note, the performance of this Microsoft laptop still needs a bit of improvement if it wants to compete with high-end brands. Other users think that it's quite pricey for its performance. Also, the camera's quality is very average, which is another thing that users suggest for improvement. 
Nonetheless, the overall performance of this laptop is impressive already to most users. You can use it for gaming, browsing the internet, watching movies, or doing other documents without any hassle. Plus, it's very durable and elegant, which makes it a good deal. 
Last update was on: September 6, 2023 7:17 pm