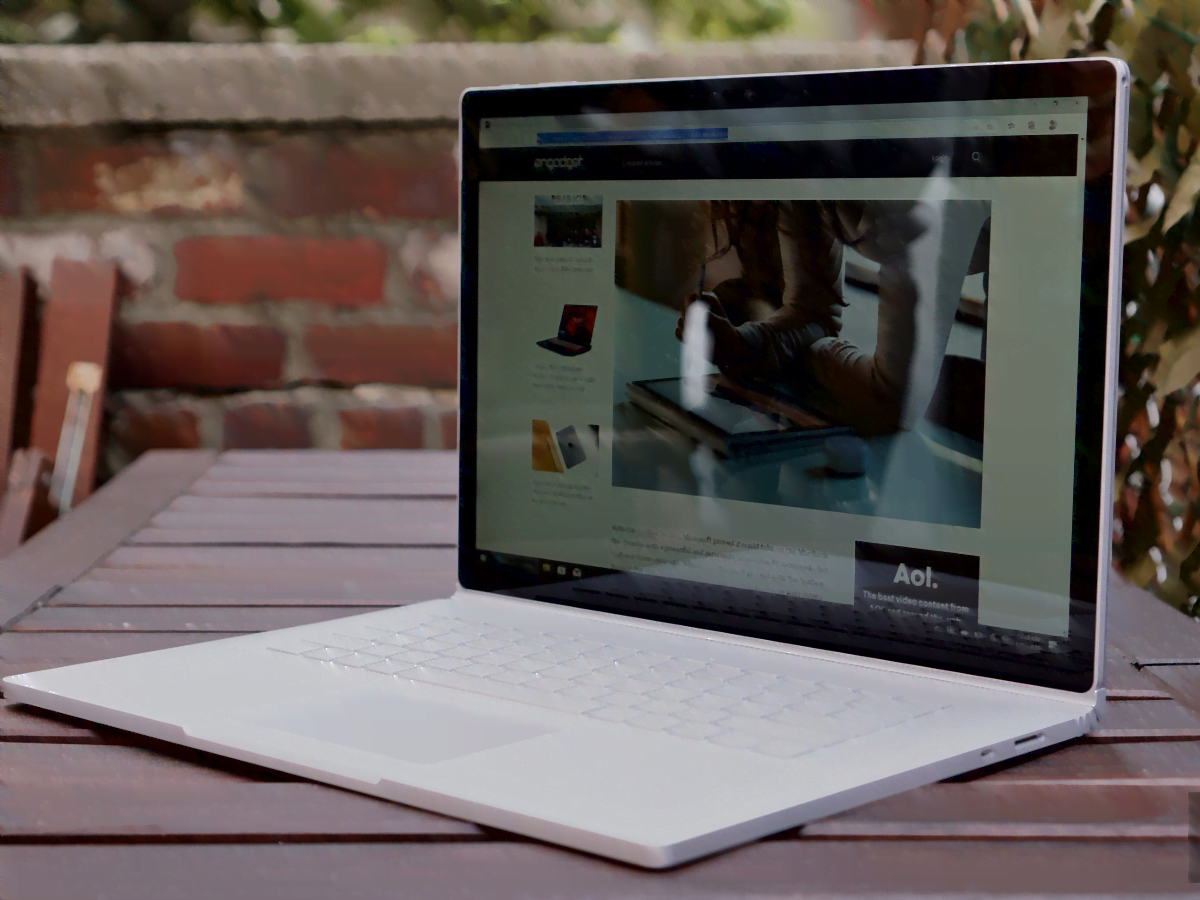 Microsoft–designed mobile devices have played a significant role in Windows computing experience. Microsoft's flagship tablet line, Surface Book 3, is one of the ultimate Windows-powered mobile gadgets up to date. This time, Microsoft proudly boasts of Surface Book 3, a detachable 2-in-1 laptop with operating-mode flexibility, high-powered computing, and newly upgraded features.
For a slim tablet, Surface Book 3 has the best blend of unique upgrades. It has an advanced locking system for the keyboard desk, multiple cameras and batteries, brilliant graphics processor, and two screen sizes depending on your choice.
If you are looking for a wide-screen laptop, you've come to the right place because this article will focus on Surface Book 3 (15-inch) review.
Category-Defying Device
Today's modern laptops in the market have three separate categories: detachable PCs that can stand as a tablet, convertible models with 360-degree rotation, and a sleek design. With Surface Book 3, you get all these three qualities with bonus treats.
Surface Book 3 components have a magnesium and platinum-silver scheme. The display and keyboard desk make a clamshell-like resemblance, joined together by a hinge with a release mechanism. In just one press, you can chuck away the keyboard and use the Surface Book 3 as a tablet.
That's not all. The keyboard has a dual purpose: it acts as an input device and kiosk. You can prop up the Surface Book 3 using the keyboard as the easel. One of the benefits of 2-in-1 convertible designs is to prevent you from wasting your money on buying a tablet cover.
Plus, a creative designer can take advantage of its flexible contortions for drawing and editing. Meanwhile, corporate employees who are always on-the-go may use the keyboard desk for typing and as a carrying case.
Surface Book 3 (15-inch) comes in two sizes with different internal component configurations. The Surface Book 3 version reviewed here is the 15-inch model, which has noticeable upgraded components. It has a quad-core Intel Core i7-1065G7 with memory upgrades, the Nvidia GTX 1660 Ti Max-Q to manage the graphical outputs, 32 GB of storage, and a base clock speed of 1.3GHz.
Its dimensions measure by 0.9 x 13.6 x 9.9 inches that weigh at about 4.2 pounds. Its weight is practical for a 15-inch laptop, but the standalone display can weigh as 1.8 pounds.
When it comes to port selection, the Surface Book 3 includes one USB Type-C port, two USB 3.1 Gen 2 Type-A ports, an SDXC card reader, and a 3.5mm headphone jack. Among Microsoft laptops, Surface Book 3 has the best physical connectivity. What sets it apart is the headphone jack's position found at the display portion, while the rest of the ports are on the keyboard base.
For its wireless connectivity, the Microsoft Surface Book 3 supports Wi-Fi 6 and Bluetooth 5.0 connection. That's a convenient upgrade compared to its older version and the MacBook Pro, which uses the older standard.
Finally, the Surface Book 3 makes use of two separate batteries found in the screen portion and keyboard base. Microsoft provides the convenience of recharging the display's battery by itself once detached from the keyboard base.
Performance and Productivity
Now that you have sufficient knowledge of Microsoft Surface Book 3's components, it time to move on to its performance.
The fact that the Surface Book 3 shares the same virtual features with its predecessors is good news. Why? Microsoft aims to maintain the convenience brought by the previous models when it comes to the keyboard and touchpad. Its consistencies include the comfortable alphabet keys and the touchpad with excellent accuracy and responsive tracking.
Design-wise, the Surface Book 3 retains the Surface Book 2's brilliant PixelSense display. It has a high-resolution of 3,240 x 2,160 pixels, ten-point multi-touch, and a 1,600:1 contrast ratio. Its pixels have a taller 3:2 ratio, which is rare among modern laptops. Some digital designers may find it useful as well.
For its overall performance, the Surface Book 3 offers better performance when it comes to CPU-intensive tasks. Although it is not a gaming laptop, the potential of its graphics can handle gaming programs. It has a built-in Xbox Wireless Controller, which is convenient for immersive gaming. You can also maximize its multimedia content creation duties, including scientific and AI apps.
When it comes to Surface Book 3's battery life, Microsoft won't disappoint you. It can run up to 16 hours of usage at 50 percent screen brightness. Although the Surface Book 2 has a far better battery life, 16 hours is still practical for a top-notch laptop-like Surface Book 3.
Microsoft Surface Book 3 (15-Inch) Specs
Watch out for these specifications if you plan to buy the Surface Book 3:
Category: 2-in-1 detachable laptop
Processor and Speed: Intel Core i7-1065G7 at 1.3 GHz
RAM: 32 GB
Screen Size: 15 inches
Touch Screen: Yes
Native Display Resolution: 3240 x 2160
Graphics Processor: Nvidia GeForce GTX 1660 Ti (Max-Q)
Dimensions (HWD): 0.9 x 13.57 x 9.87
Weight: 4.2 lbs.
OS: Windows 10
Summary
If you want a jack-of-all-trades laptop and have the money for it, the Microsoft Surface Book 3 might be for you. It is an ambitious device that seeks to provide you the best qualities for a 2-in-1 laptop.
Surface Book 3 is a must-have for digital designers and on-the-go workers who need a detachable tablet with superb graphic performance. The Microsoft Surface Book 3 price starts at $1,599, which is still a reasonable claim for being the ultimate Windows device.
Drawbacks
There is not much to complain about Surface Book 3 except for its price and CPU power. If you have a limited budget, the Surface Book 3 can be a little expensive for you. Other modern laptops can offer you the same performance at a much cheaper price. However, if you want to avail of Microsoft Surface Book's features for a more reasonable price tag, you may consider the Surface Laptop 3 and Surface Pro 7.
If you prioritize CPU power than a laptop's physical flexibility, there are better-performing laptops at a similar price, such as the MacBook Pro and the entire line of Window's workstation laptop.
Conclusion
Despite its hefty price tag, the multitalented Surface Book 3 will remain as Microsoft's ambitious Surface PC. Compared to other members of the Surface family, Surface Book 3 is a category-defying device that aims to be a do-it-all machine.
For on-the-go digital professionals, you will undoubtedly enjoy Microsoft Surface Book 3's detachable components and its graphics horsepower.
Last update was on: September 6, 2023 11:29 am