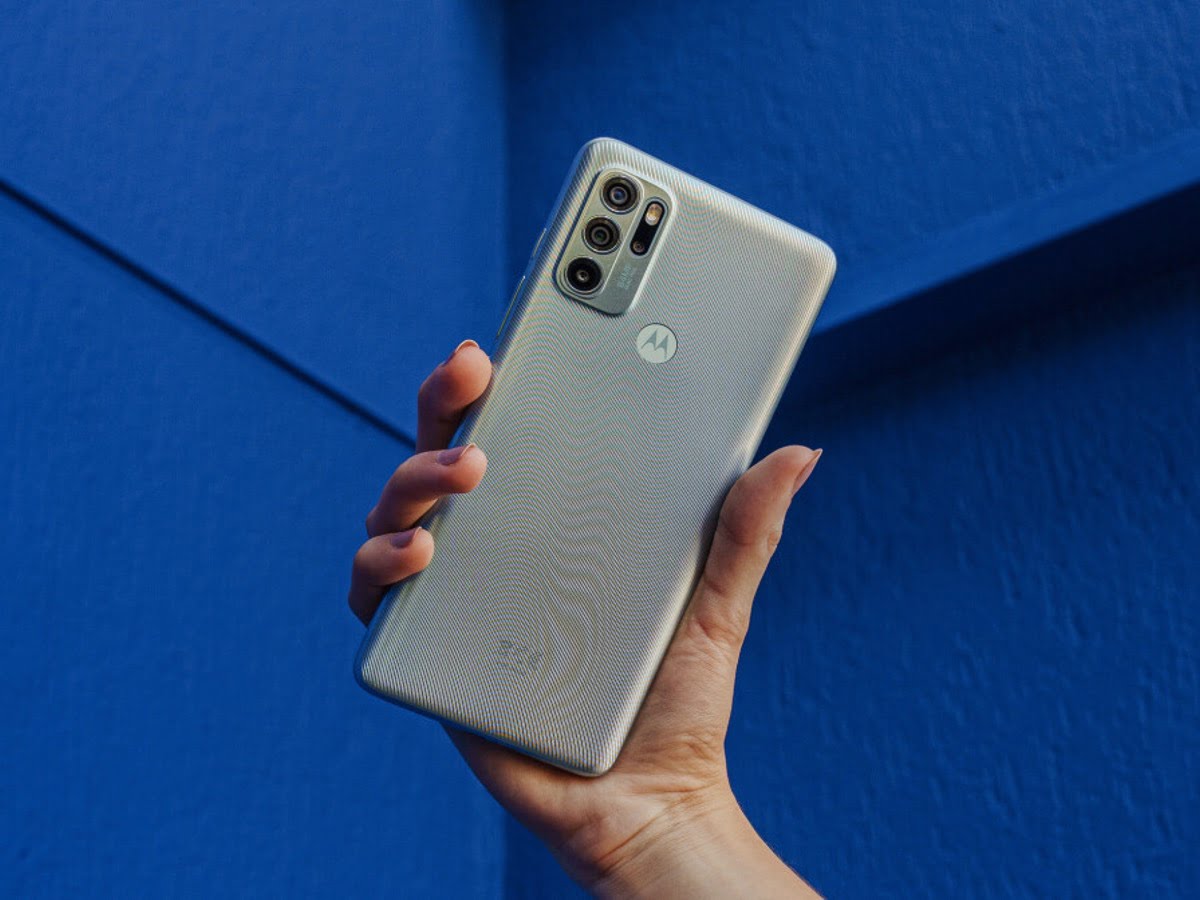 Smartphones are becoming more in-demand nowadays because brands continue to improve what's already good in the market. Some users don't settle with a phone that's only exceptional through communication. Most these days prefer phones that can do many things, especially when it comes to photography and gaming. 
If you need a new phone, but you can't decide where to buy it, you should check out the line of products of Moto. If you're after the performance, you should check this Moto G60S review. You'll know why many users prefer using this Android phone to other brands in the market. 
What's in the Box? 
The box comes with a Moto G60S unit that measures 6.68 by 2.99 by 0.38 inches. It has a suitable size for most hand-sizes where it's not too big or small. Using this while you're walking in public is not hassling at all because of its size. Plus, it only weighs 212 grams, which makes it more convenient. 
You'll love its style because it's not too dull or exaggerated. It has a modern touch with a minimalistic vibe.  It's only available in two colors: blue and green, but both styles are very appealing. Plus, the style of the case is also very classy, adding appeal to its overall vibe. 
You can also count on this model's durability since it comes from high-quality materials. The display screen is very durable in that it doesn't break easily or it doesn't have any scratches. The frame comes from a plastic material, but its quality is impressive in that it doesn't easily break. 
If you're expecting any freebie, like a stylus or a case cover, this unit doesn't come with these freebies. It comes with a charger for its 5000mAh-battery. It's fast charging, which makes it a good deal already. 
Specs
Display Resolution: 1080p by 2460p

Processor: Mediatek Helio G95 

RAM: 6GB

Internal Storage: 128GB

Operating System: Android 11

Connectivity: Bluetooth 5.0, Wi-Fi 802.11

Ports: USB Type-C 2.0, one 3.5-millimeter audio jack
Features
The Moto G60S phone is a recommended Android phone for users who wants to stick to their budget. Aside from being affordable, it comes with competitive features as well. 
This Moto model uses a Mediatek Helio G95 processor, which helps justify an exceptional performance. You can assure no sluggishness when you use it, even when you open many apps and switch from one to another. Most phones have app crashes when they switch apps, but this model is reliable since its processor makes it more convenient to use.
If you like playing games on mobile phones, you'll also admire how the 6GB RAM adds more to its overall performance. If the processor assures no slowness while using it, the RAM makes the overall gaming experience worthwhile. 
Aside from the RAM and performance, the battery life is also another feature you'll love. It has a decent battery life where it can last for how many hours with moderate usage. You might need to bring the charger along with you if you frequently play games. On the bright side, it's fast charging, which is very convenient. You can recharge to 30% in a few minutes, which is why many users admire it even though it's average. 
When it comes to the sound quality, you can expect that this model is impressive. If you enjoy playing music on the stereo, it plays a decent sound with balanced bass and rhythm. You can play any genre, whether it's rock or acoustic. On another note, you can also use earphones or headphones in listening to your favorite music because it comes with a 3.5-millimeter audio jack. Also, you can connect to any wireless device through the Bluetooth feature of this model. 
The display resolution of this Moto phone is also another feature you'll appreciate. It has a 6.8-inch display screen that flashes a high-definition resolution, perfect for movies or photography. Aside from that, you'll enjoy what you're paying more because the games' graphics are more appealing compared to other brands. It adds to the overall gaming experience when you use it for gaming. 
Lastly, the design is also another exceptional feature you'll admire. It may have a cheap feeling when you touch the case, but you can never go wrong with the quality of this phone because it will undoubtedly last longer. 
Pros
Fast-charging

Has a decent screen

Produces quality-audio
Cons
Uses plastic material on the case

Low-quality camera settings

No 5G
Conclusion
The Moto G60S received an above-average rating from many users because of its features. Even though some users highlighted features that Moto could improve, most users still appreciated this model. 
The battery life may not be as high-end as other brands have, but it gives a decent battery life, which most users need outdoors. It can last for a day with moderate usage, but if you have to recharge, you can recharge quickly because of its fast-charging feature. 
The performance is also impressive in that you can do almost anything with this device. It's not slow when you switch from one task to another, which is another feature that users love. Also, it comes with 6GB RAM to make the performance top-performing. You can play any game without interruption because of its performance. 
Lastly, the display resolution of this model is also what makes it worth the investment. It displays high-definition resolution, making it exceptional for gaming, watching videos, editing photos, and other activities.
On the other hand, this model's quality of the camera is not very impressive. It has a low quality compared to other brands, but it still gives a decent shot when you use it. Users didn't appreciate it, but the other features were very impressive. 
If you can't decide what Android phone to buy, you should check out the features of this Moto model. It's not only top-performing, but it also has impressive battery life. If you often go out without bringing a charger, your phone will last the whole day at moderate usage, and you don't have to recharge it. Aside from that, the display resolution exceeds the expectations of many users.