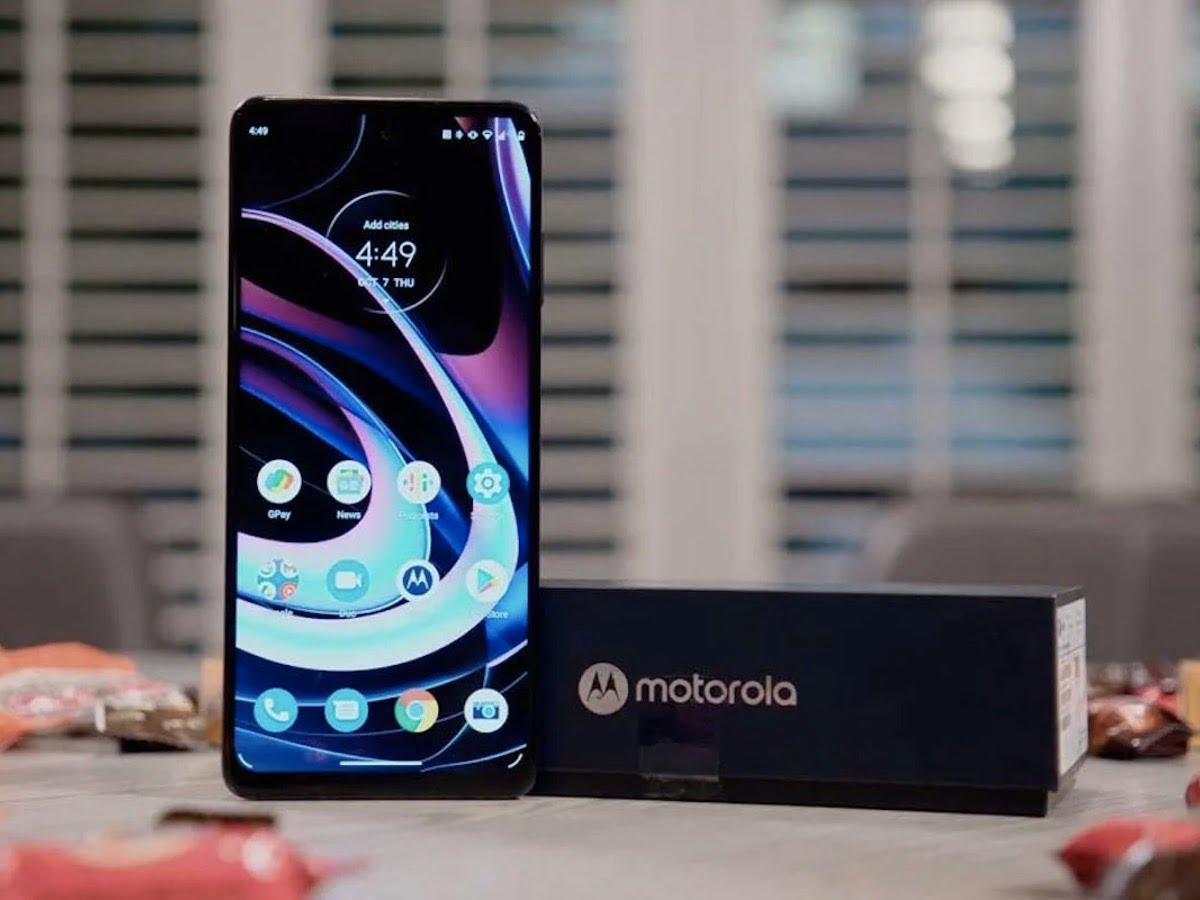 Motorola has been one of the popular brands for mobile phones, along with Nokia, Samsung, and LG. If you're familiar with flip phones, Motorola introduced a thin version that impressed many users because the physical appearance and thinness are exceptional. Now, it rides along the waves of the trends in a smartphone, and it introduces a new line of competitive ones in the market for you to consider. 
If you think this brand is not competitive enough, you got it all wrong. These days, it has been introducing a lot of models that users enjoy. If you want to try one model, here's the Motorola Edge 5G UW review to convince you why it stays competitive, even up to now. 
What's in the Box?
The unit comes with a Motorola Edge 5G UW unit that measures 6.34 by 2.81 by 0.38 inches. It has an exceptional size that's suitable for any hand size. Many users admire its size because it's easy to hold, even when you use it while walking. Aside from that, you'll love how convenient it is when you carry it because it only weighs 203 grams. 
The sturdiness is one thing you'll love about this Motorola phone because it uses high-quality materials. It will undoubtedly last longer compared to other brands because Motorola ensures you will not need another phone for a few more years. It's one of the pioneers of smartphones, which is why many users trust its brand. 
When it comes to its design, it doesn't lack sophistication. One look will make you think it's a Samsung phone because Motorola finally went out of its typical monochromatic color. It's available in three different colors, like Baltic Gray, Thunder Gray, and Smokey Sangria. It has a modern touch that you'll undoubtedly love, making it look more appealing compared to other phones in the market. 
The unit comes with a charger for its 5000mAh battery. You'll also love its fast-charging charger. Plus, it's also compatible with fast wireless charging. 
Specs
Display Resolution: 1080p by 2340p

Processor: Snapdragon 778G

RAM: 6GB

Internal Storage: 128GB or 256GB

Cameras: 32MP front camera; 108MP main, 8MP ultra-wide, and 2MP depth sensor on the rear

Ports: 3.5-millimeter audio jack and USB Type-C 3.1 slot

Connectivity: Bluetooth 5.1, Wi-Fi 802.11
Features
The Motorola Edge 5G UW comes with competitive features that you'll undoubtedly love, like the following. 
The battery life is very impressive since it's long-lasting. Compared to other brands in the market, you can use it for longer hours, even when you play outside. You can step out of your crib without worrying about where to charge when your battery drains because it can last for 21 hours. By the time you get home, you can still use the phone's battery on other activities. 
The performance is also another feature that many users admire, thanks to its Snapdragon 778G. Motorola knows how to keep up with the advanced technology that its smartphones come with high-performing processors. You will not have any problem with multitasking because you can switch from one task to another. There's no sluggishness when switching one task to another, which is a good feature for a smartphone. 
When it comes to gaming, it's also one of the suggested models because the processor performs well with its 6GB RAM. Whether you're playing Mobile Legends or Call of Duty, your game is uninterrupted with its top-performing CPU. 
The camera quality is average, which a lot of users didn't admire. It struggles in giving a very decent shot, unlike Samsung or iPhone. Whether you're using the selfie or rear camera, you get average-quality shots. On the bright side, there are many editing platforms you can consider. 
Another good feature about this Motorola model is the audio quality. You can play your favorite playlist on stereo without undesirable noises because it uses quality speakers. If you prefer to listen through your headset or earphones, you can also connect to its 3.5-millimeter audio jack port. Lastly, it's compatible with most wireless devices, thanks to its Bluetooth connectivity. 
Lastly, the display resolution doesn't disappoint many users because it displays high-definition graphics, especially when playing. You'll enjoy playing any game more with this phone because of the graphics, along with the performance. If you also want to watch movies, you'll love its high-definition display. 
Pros
Long-lasting battery life

Excellent for gaming

High-definition resolution
Cons
Low camera-quality

The display screen is not ideal for outdoors

Clunky cursor interface
Conclusion
The Motorola Edge 5G UW is one of the best deals in the market because it's not very expensive at all, but the quality is exceptional. Many users gave it an outstanding rating, while others think there are many things that Motorola needs to improve. 
The battery life is what users admire most about this Motorola model. It's long-lasting that it can last for 21 hours with moderate usage. It's the best phone to use when you love outdoor activities. Plus, it's also fast charging, which makes it more convenient to use. 
The performance also impresses users because there's no lag when playing your favorite game, browsing the internet, or doing other activities. The RAM also contributes to its overall performance, letting you enjoy every activity on your phone without any interruption. 
Lastly, the audio quality is the third most admired feature of this Motorola model. You can play on stereo without discomfort because it doesn't give you noises despite turning the volume up. You'll enjoy playing music more because it produces a well-balanced sound, which most gamers love. 
On another note, the camera needs a lot of improvements for perusers. It performs average, giving you typical shots, but gamers think Motorola can still improve its quality. Even though there are options to use editing apps, it's still best if the camera's quality is better. 
Nonetheless, this Motorola model is a recommended smartphone for everyone. Its0 performance will impress you, as well as the battery life. Moreover, the audio quality is also another good feature you'll love. If you can't decide what smartphone to use, you can never go wrong with the Motorola Edge 5G UW. 
Last update was on: August 14, 2023 9:48 pm