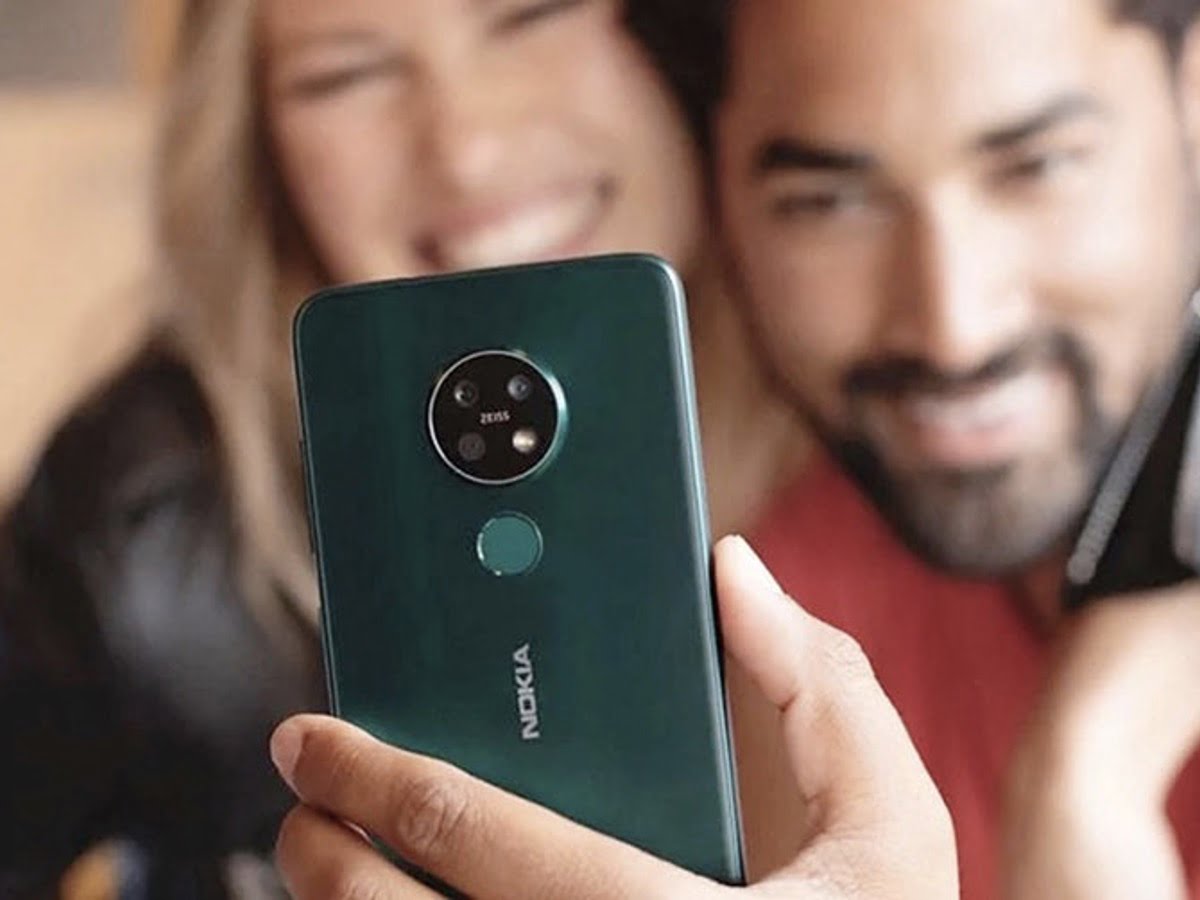 Nokia was well-known back until the era of smartphones began. This brand used to offer durable call-and-text mobile phones, but this time, the company decided to step up to keep up with the competition in the market. It's now offering a league of smartphones that are very workable to small-budget users. 
You'll find smartphones that are not limited to call and text, and there are many smartphones from its collection, but if you want a more affordable one, here's the Nokia G50 review to convince you why it's worth the investment. You'll know the reason why many users admire this smartphone. 
What's in the Box?
The box comes with a Nokia G50 unit, and this smartphone comes with an exceptional size that measures 6.84 by 3.06 by 0.35. Many users admire the size of this Nokia model because it's not too small or big at all. When it comes to convenience, it's very impressive as you can carry it without any hassle. Plus, it only weighs 220 grams, making it more hassle-free to hold, even when you're in public. 
Nokia is also well-known for its durability since it started offering phones in the market, and you can still count on it when it comes to sturdiness because it comes from high-quality materials. You can guarantee that your phone will last longer than expected because Nokia doesn't fail in keeping up with its durability. 
When it comes to the design, it's also not disappointing because it's not very far from the styles of modern smartphones nowadays. The matte texture of the case makes it more appealing, aside from the overall style. You can also choose between Ocean Blue and Midnight Sun, which is another thing you'll love about this mobile phone. 
The unit only comes with a charger, which is why if you're expecting other freebies aside from the charger, it doesn't have any at all. There's no stylus or headset in the box, which is not very impressive to some users who love sketching or listening to music. 
Specs
Display Resolution: 720p by 1560p

Processor: Qualcomm SM4360 Snapdragon 480 5G

Internal Storage: 64GB, or 128GB

RAM: 4GB or 6GB

Camera: 48MP wide lens, 5MP ultra-wide lens, and 2MP depth for the main camera; 8MP wide lens for Selfie Camera

Ports: one USB Type-C 2.0, one 3.5-millimeter audio jack
Features
The Nokia G50 received commendations from different users because it has impressive features that you'll undoubtedly love, like the following. 
The battery life of this Nokia phone is one of its highlights because it's long-lasting, unlike other brands along with its league. When you use the phone moderately, you can use it for around 28 hours. That's very impressive for a smartphone. Despite having a touchscreen, you can utilize your phone's battery for more than a day, making it perfect for outdoor activities. 
The performance is average, but it uses a Qualcomm SM4360 Snapdragon 480 5G processor. The performance is not disappointing for its price, but it's also not at its best performance. There are minimal lags to expect when you're multitasking activities, like watching a movie while browsing the internet. Aside from that, there are minimal app crashes while playing games. 
On the bright side, this model comes with 4GB or 6GB RAM to make the performance smoother and better. You can play any game under any genre without experiencing a compromised gaming experience. 
When it comes to the camera of this Nokia model, you can assure that it's beyond average. It has an impressive main camera that captures clear and vivid photos, while the selfie camera also gets decent shots while taking selfies. If you often take photos using your phone, you'll love the camera of this smartphone. 
Aside from the camera quality, the audio quality is also exceptional. You can play any music or sound on stereo without hearing undesirable noises. You can turn the volume up and still enjoy the music. Moreover, the best part of it is that it comes with a 3.5-millimeter audio jack, letting you listen to music through a headset or earphones. 
The display resolution is also not at its best, but it displays clear graphics on the screen, especially when you're playing. Since it's affordable, the quality of the display resolution for its price is also reasonable. 
Lastly, the touchscreen is not very responsive, unlike other brands. You might have difficulties pressing an app or opening a message since the screen can sometimes be unresponsive. Nonetheless, you're still able to navigate the functions. 
Pros
Impressive battery life

Very durable

Quality-camera
Cons
Has sharp edges

Average display resolution

Average performance
Conclusion
The Nokia G50 comes with many features that users admire, so most games it an above-average rating.
The long-lasting battery life impressed many users because of its 28-hour battery life. It can last you over a day outdoors, which is favorable if you often go hiking or camping. You will not need your charger along for many hours because this smartphone's battery can last longer. 
The camera is also impressive, which is why many users can't get enough of using it for photoshoots. The main camera has three impressive lenses to make sure every photo taken from this smartphone is clear and vibrant. Aside from that, it comes with an 8MP selfie camera.
Lastly, the audio quality will never disappoint you because it plays good sounds on the stereo, no matter how much the volume is up. If you don't feel like sharing your music, you can insert 3.5-millimeter earphones or headsets. 
However, users didn't admire the performance of the laptop because it's sometimes lagging. To most, the performance is average, but it has the right performance that this Nokia model should have for its price. 
Smartphones are everywhere, and if you can't find one that will match your vibe, you should consider the Nokia G50. The performance may be average, but other features like battery life and the camera's quality will satisfy you. Furthermore, it comes with an elegant design that will impress you further. 
Last update was on: September 6, 2023 11:36 pm