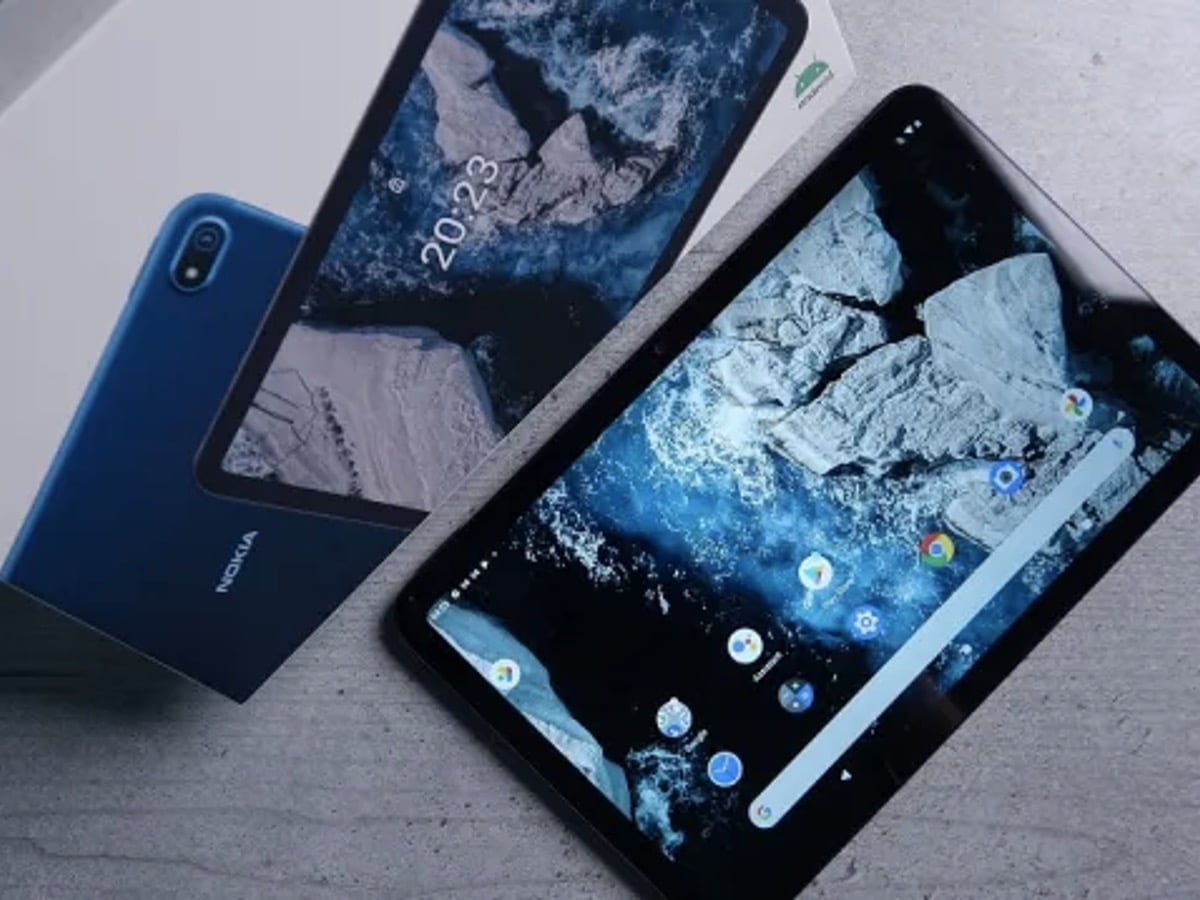 When computers evolved to laptops, things became easier and more convenient to handle. A portable device is very handy, especially if you're a student or working in an office. On another note, some brands introduced tablets, which are more portable than laptops because of these function as mobile phones and computers.
Tablets are also one of the most in-demand gadgets in the industry, wherein some brands introduced laptop models where the screen and keyboard are detachable. However, some users think it's expensive, and it's not handy at all. Here's the Nokia T20 review to convince you how this tablet is both handy and affordable at the same time.
What's in the Box?
The box comes with a Nokia T20 tablet with a screen that measures 10.4 inches, and it's also 7.8 millimeters thin. It's one of the most suggested tablets because of its convenience. Carrying it anywhere you go is hassle-free because it's not weighty at all. Plus, the size fits in most messenger bags, making it easier to keep when you don't have to use it.
You'll love the classy design of this Nokia tablet because it has an iPhone vibe. It looks like a bigger phone, and it also has a minimalistic style that you'll love. The color makes it appealing, but the matte texture makes it look more premium, which many users admire. Furthermore, the tablet screen has the right size for any activity, whether you're playing or browsing the net.
When it comes to durability, you can assure that this Nokia tablet will not break easily. It comes from high-quality materials, making the case extra-sturdy. Plus, the screen is also wide enough, and it doesn't easily get scratched.
Aside from the unit, it comes with a charger for its 8200mAh battery. However, if you're expecting any freebie, this tablet doesn't come with any.
Specs
Display Resolution: 2000p by 1200p
Processor: Unisoc T610
Internal Storage: 32GB
RAM: 3GB
Camera: 8MP Rear Camera; 5MP Front Camera
Operating System: Android 11
Connectivity: Wi-Fi, Bluetooth
Features
The NokiaT20 tablet may look meek compared to other tablets in the market, but you'd be surprised how many users admire this tablet for its features.
The battery life of this tablet is one reason to love it. Despite being affordable, its average battery life will let you use it for long hours outside your house. It can last for 15 hours when you're using it for browsing the internet or reading. Aside from that, if you're watching your favorite movie, this laptop will last for 10 hours.
Aside from the battery life, the performance of this Nokia tablet is also impressive. It uses a Unisoc T610 processor that will make it easier for you to multitask. You can switch from playing your favorite game to browsing the net without any slowness. Plus, you can also assure minimal app crashes, which is another point to admire.
The performance is already impressive, but you'll enjoy using the laptop more when you include the 3GB RAM. It makes sure there is no sluggishness when you're using downloaded apps. Plus, if you're playing a game, you will have a better gaming experience with this Nokia laptop.
This Nokia laptop has impressive cameras at the rear and front. The rear camera uses an 8MP lens, letting you capture decent shots in any mode. As for the rear camera, it uses a 5MP lens, which also offers decent video conferencing. However, you might find the photos a bit desaturated, but your photos can be fixed by editing apps, which you can download anytime.
Lastly, the sound quality is exceptional. You can play your favorite playlist and enjoy the sound quality of its speakers because it gives a balanced audio quality, which not all tablets can provide. If you want to listen to any music alone, you can use detachable headphones or earphones through the audio jack. If you prefer using wired headsets, you can connect it with ease on its jack.
Pros
Affordable
Ideal for kids
Has an audio jack
Cons
Not suitable for Stock Android
Has limited accessories
Gives desaturated photos
Conclusion
The NokiaT20 is the best affordable tablet you can buy for you and your family because of its exceptional features. Many users recommend it, while others think there are some features that Nokia can still improve.
The performance of this Nokia laptop is already impressive because it guarantees no sluggishness when you play or browse on the internet.  Multitasking is the least your problem when you're using it. Plus, with its 3GB RAM, you can enjoy playing any Android game you want, especially Call of Duty or Mobile Legends.
The battery life may be average for a tablet, but it can last longer than other tablets in the market. At normal use, the battery can last for 15 hours with moderate internet browsing or games. If you're watching movies or series, your tablet can last for 10 hours, which is not bad at all. If you frequently go outside and use it, you can use it for long hours without the need to recharge.
Lastly, the cameras of this Nokia tablet are also another reason why users admire it. The rear camera uses an 8MP-lens, which captures decent shots. As for the selfie camera, it uses a 5MP-lens that also captures good quality selfies. Others find the results a bit desaturated, but fixing the image's quality is easy with the best photo editing app you can download.
On another note, users didn't admire its lack of accessories. Other tablets come with extra earphones or covers, but this Nokia tablet doesn't come with any. Also, users didn't admire the quality of the image due to its desaturation.
Nonetheless, if you're sticking to your budget but need a top-performing tablet, you should buy this model from Nokia. It's not only affordable but also loaded with many features that you'll find handy. From performance to durability, you'll love using it every day. It's not too complicated to use as well, which is another reason why it's worth your investment.
Last update was on: April 29, 2023 4:43 am