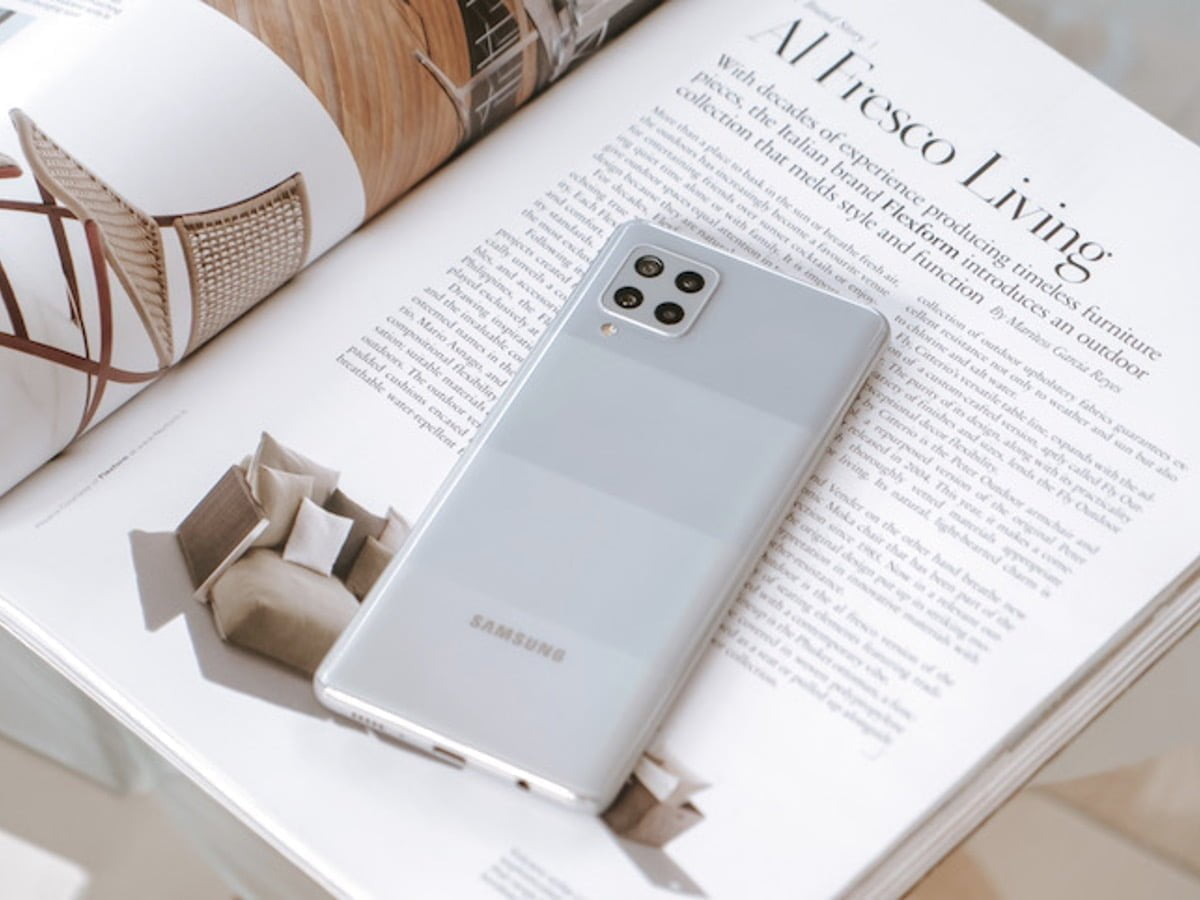 Almost everyone in the world use phones, regardless if it's a smartphone or not. Having one is a necessity these days, especially when you're communicating. Back then, we can only communicate with people within our area, but now, talking to people overseas is one button away. Communicating is easier, and it doesn't cost too much, unlike before.
Aside from communication, phones are also at the top of the list when it comes to entertainment. Most of the time, people use their phones to kill boredom. They can browse the net, play games, or even take photos or videos. As technology improves, the market has offered competitive phones that will keep up with our daily needs, including fun activities.
The demand for smartphones is constant. Despite having one already, people still yearn for upgrades to invest their money for an upgrade. It doesn't matter how expensive it can be, as long as it has an exceptional feature.
It's a good thing that technology has been introducing advanced smartphones these days. Smartphones can now connect to watches or charge wirelessly. On the other hand, midrange phones are still available for sticking to a budget. If you need one, here's the Samsung Galaxy A42 5G review to consider before buying other brands.
What's in the Box?
The box comes with the main Galaxy A42 5G unit with a screen that measures 6.6 inches. It has a big 720p-display with an OLED screen that has an excellent contrast compared to a typical LCD.
The case comes in a black, white, and gray color, making it suitable for any gender. The design is classy. However, if you always prefer to use a case on your phone, you will not have difficulty looking for suitable cases because of its minimalistic design.
Aside from the unit, it comes with a charger that supports a USB Type-C 2.0-port. It doesn't have other freebies, like a stylus.
Specs
Display: 720p x 1,600p
Processor: Qualcomm SM7225 Snapdragon 750 5G
Battery Life: 5,000 mAh
Port: USB-C 2.0, 3.5-mm audio jack, microSDXC card slot
Storage: 128GB
Operating System Android 11
Connection: Wi-I 802.11, Bluetooth 5.0
Camera: three rear cameras, one front camera
Feature
The Samsung Galaxy A42 has a fair price for its feature, making it one of the best mid-range smartphones in the market. Some of the best features of this phone include the following:
The screen of this phone is big enough for all your activities. Regardless if you're browsing the internet, watching videos or movies, or playing your favorite game, you will not have a hard time using it. The touchscreen interface runs smoothly, but the downside lies in its display resolution.
The display resolution is not as impressive as most users expect it to be. The 720p by 1,600p is not stretched well across its big panel, which shows visible pixelation. It's not a good thing when you're trying to zoom a photo in because it doesn't show anything clearly. Another downside is when the screen is challenging to see when you're outside. Even when you max the brightness out, you won't be able to see the screen. On the other hand, there's no issue on the screen when you're inside because the brightness is right.
Another feature that this phone boasts is the in-display fingerprint sensor. You can set your phone's security through biometric unlocking, and it's a good feature for a midrange phone. Most phones don't feature biometric unlocking, which is why it's a good deal. You'll love how responsive the system is, despite fussy behavior sometimes. Compared to other phones that also have this feature, this one is more precise, and you don't have to try multiple times to unlock your device whenever you want to use it.
The battery life is exceptional. It uses a 5,000 mAh-battery, which can last for two days without charging under moderate use. If you often use your Zoom calls or Messenger calls on cellular data, you can still enjoy the rest of the 50% throughout the day on other activities. It's the perfect phone to bring when you're going to a place with minimal electricity access, like camping or hiking. Since there's no signal, other phone activities will not drain your battery quickly.
The processor's performance is okay for a midrange phone, and it's excellent for daily tasks. If you're using your phone mostly for calling, texting, or recording something in your notes, you can do those activities without any lag. On the other hand, it might move a bit slower when you're using the camera app, especially when you're selecting the portrait mode.
The camera is another feature that makes and breaks this phone. The rear camera uses a 48-megapixel lens, while the other two rear cameras use an 8-megapixel ultra-wide and 2-megapixel depth sensor. As for the front camera, it uses a 13-megapixel lens. If the phone is from Europe, the United Kingdom, or the UK, the other two rear cameras use a 5-megapixel macro and 5-megapixel depth sensor.
This phone captures vibrant photos, especially when you have a good light outdoor when it comes to shots. You'll love its details because the colors don't lean to oversaturation anymore. The portrait photos you'll take will convince you that the quality of the shot is excellent for a mid-range phone. However, it sometimes struggles with exposure and white balance, especially when under mixed lighting situations.
The audio quality of this phone is also another thing to boast. You can play your favorite music anytime and enjoy every song it plays because of the sound's quality. There are some struggles with its bass on a loudspeaker, but you can enjoy your music more using a 3.5mm-earphone or headphones.
When you're taking shots under very low light, you'll encounter smeared details because of its noise reduction. You won't expect this feature for a mid-range phone, which is why many users think this phone's camera and photo quality are competitive against other brands. However, stability is compromised when taking shots, resulting in blurred photos, especially when the subject is moving.
Other features that you'll find interesting include the FM radio, compass, accelerometer, and proximity.
Lastly, this phone comes with a competitive 128GB-storage. You don't have to use a microSDXC because the internal storage is already enough for your files. However, you can always opt to extend your phone's storage by using an SD card. You can save your favorite music or take as many photos or videos as you can without minding the storage for a while. You can even save a movie to watch offline.
Pros
Long-lasting battery life
Exceptional security support timeline
Support for C-band and sub-6 5G
Cons
Low screen resolution
mmWave support feature is not handy
Too many pre-downloaded apps
Conclusion
If we're talking about budget and performance-wise, the Samsung Galaxy A42 5G is the best phone you should consider. Many users recommend this phone to others who want a performing phone on a budget.
There are more positive features than its downsides than other midrange phones, such as the camera's performance. It captures good photos, whether you're using the front camera or the rear cameras. It doesn't give oversaturated photos, unlike older Samsung versions, and the details of every shot are exceptional. Plus, it comes with a panorama feature.
Another good feature is the phone's multitasking performance. If you're browsing the internet most of the time or using your phone for calling or texting, there are no lags to disturb you, as long as your internet connection or cellular signal is working. However, you may not expect it to perform at its best when you're playing games, especially action games.
The sound quality of this phone is also excellent, and it will meet your expectations, especially when you're using a headphone or an earphone. It's compatible with any device as long as you can insert it in a 3.5-mm jack.
You can never go wrong with the biometric unlocking feature as well. You won't have any inconvenience in unlocking your phone, or you don't have to do it multiple times because this feature is precise.
Aside from that, this phone supports a dual SIM, which is also a hybrid. You can use a Nano-SIM and a dual stand-by SIM. However, you can also choose a model with a single SIM if you're not into using Hybrid Dual SIM.
Lastly, the long-lasting battery provides convenience, letting you use this phone for two days with moderate usage. When you need to charge, you can assure that it's fast charging, like other Samsung phones.  With its endurance rating of 144 hours, getting a drained battery will be your least problem.
If you're trying to follow your budget, but you wanted to get the best from what the market can offer, you should buy Samsung Galaxy A42 5G. Aside from its performance, the camera settings and battery life are impressive for a mid-range phone. You get the worth of the money you paid with this phone.
Last update was on: August 12, 2023 12:55 pm