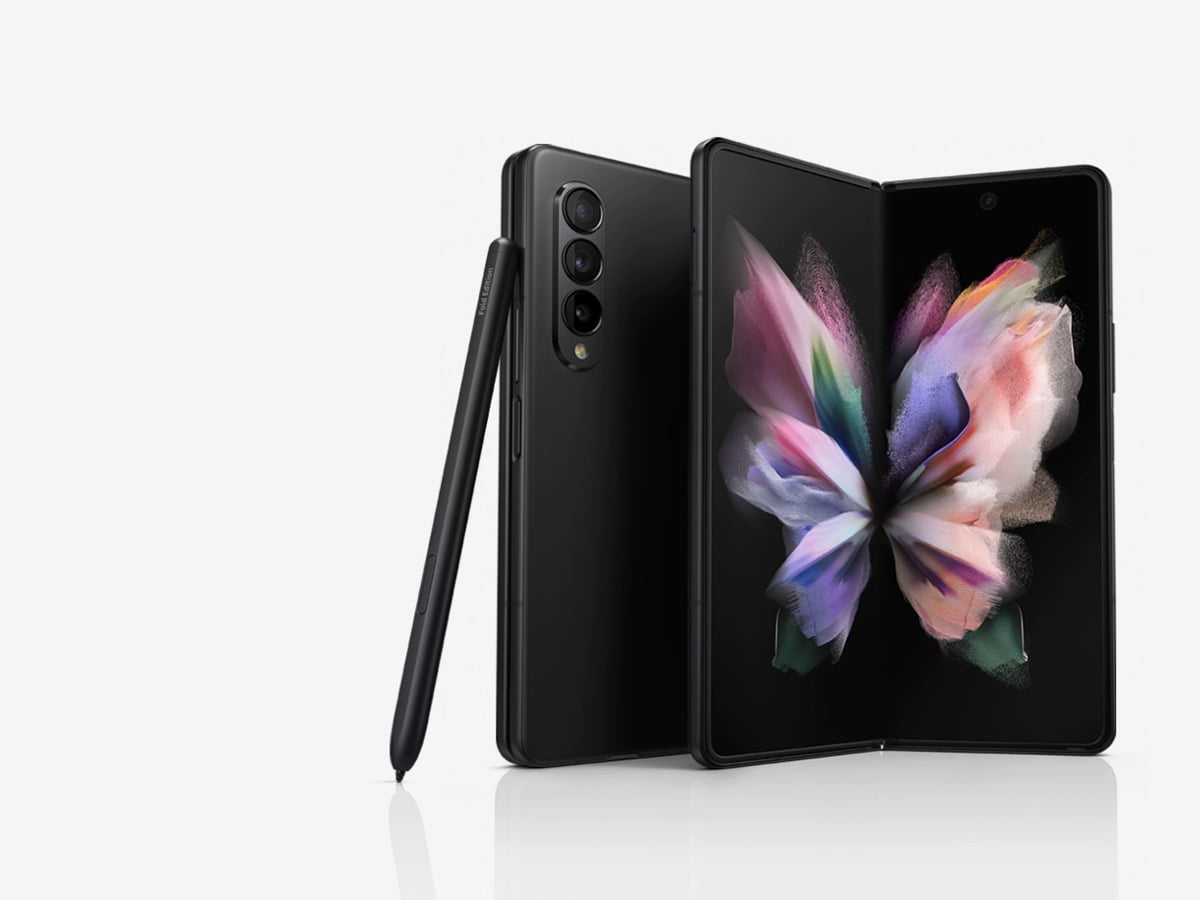 Most people can't live without smartphones, and it has nothing to do with living a fancy life. These days, phones are very important, and it's better if you can invest in a smartphone because these have a higher advantage when it comes to communicating.
Before, we only communicate through calls and text. Now, videoconferencing is easier and less expensive compared to its rates before. People across the world can communicate with ease. There's no need to use a lot of money for a minute of call. As long as you have the internet, you can communicate with anyone you want.
On another note, some techies invest in advanced smartphones. It's not only about communication, but also entertainment. Advanced phones perform better when it comes to multitasking or gaming, which is why even when it's expensive, people will save to buy the phone they desire.
Now, smartphones are even foldable. These are better versions of flip phones, which people have before. Flip phones these days have touch screens, which make these more interesting. If you're searching for the best one, here's the Samsung Galaxy Z Fold 3 5G review for you.
What's in the Box?
The box comes with a Samsung Galaxy Z Fold 3 5G unit, and it's available in three different colors. You can select whether you want to buy the Phantom silver, Phantom Black, and Phantom Green. Regardless of any color you choose, you'll love every color because of its classy design. Moreover, you don't have to use any cover because the case is already fancy.
The unit measures 158.2 by 128.1 by 6.4 millimeters when you're using the whole size, but the best part about this unit is that it's foldable. You can fold it with ease to fit your pocket because it only measures 158.2 by 67.1 by 14.1 millimeters. You can use it as a small table, and a phone at the same time. Also, bring it or using it in public is not very hassling because it only weighs 271G. Other phones might be lighter, but it's not too inconvenient to bring after all.
The durability of this foldable phone is not an issue at all. It uses quality materials and a Gorilla Glass Victus on the screen. You're worry-free when it comes to possible scratches or dents because your screen has tough protection.
This unit comes with a charger, but it doesn't have an inclusive stylus. Samsung is popular for having styluses on some phones, but this model doesn't have any. On another note, it's compatible with the S Pen. However, you'll have to purchase it separately.  It's already priced without the S Pen, but if you want full usage of your screen, it's best to invest in a stylus.
Specs
Display Resolution: 1768p x 2208p
RAM: 12GB
Storage: 512GB or 256GB
Processor: Qualcomm SM8350 Snapdragon 888 5G
Connectivity: Bluetooth 5.2, Wi-Fi 802.11
Camera: three main cameras, one front camera
Ports: UBS Type-C 3.2, Nano-Sim and eSIM
Operating System: Android 11, One UI 3.1.1
Features
The Samsung Galaxy Z Fold 3 5G has exceptional features that will blow your mind. It may be pricey, but you'll get the worth of the money you're about to spend.
The Qualcomm Snapdragon 888 chip assures exceptional performance when you're using the phone. Unlike iPhones who have limited features, this one will let you do almost anything on one device. You will not experience significant sluggishness while using the phone, especially when you're multitasking. With ease, you can edit documents on your phone, watch a video on Youtube, or check your feed in your social media account.
Since this game has a bigger screen than other typical phones, you'll enjoy it while gaming. It's not too hard to hold because it is like an extended phone, but you can assure an impressive gaming experience because the 12GB RAM works well with its graphics. It's best to use when playing tactical games or racing because you can fold the phone and play as if you're using a Nintendo DS.
Another feature of this phone is the Labs, which you can find in your phone's settings. This feature will let you enhance any app you have on your screen. If you want to stretch it to a full screen, you can also do it for your favorite app.
Another exceptional feature that you'll love about this phone is how you can use two apps on one screen. You can read the news on the left side while scrolling in your feed on the right side. A lot of phone users love this feature because multitasking is better. You don't have to minimize one app to open another one.
The battery life of this laptop is not as impressive as other foldable models of Samsung. It uses a 4400-mAh battery that can last for three hours and a half. It couldn't be improved, like the battery life of other Samsung phones.
The battery life may not satisfy you, but its sturdiness will please you. It's IPX8 water-resistant, so you don't have to panic if you drop it in water for a few minutes. Aside from being water-resistant, this phone is dust-resistant as well. If you want to bring it to the beach or if you're on a hike, small particles of beach sands are the least things you need to worry about. Moreover, cleaning is more hassle-free because you can immediately wipe finger smudges as you use your phone.
The camera settings of this phone are not very exciting, but it's also not that bad. You can take selfie shots in two ways: the under-display and the typical way, where you can flip your screen's cover down. If you want to use the rear cameras, you can flip your phone the opposing way from you. The quality of the output is okay, like other typical phones, but it's not as high as you'd expect it to be despite having an expensive price.
On another note, the main camera with three lenses has a competitive setting. You can select how you want to take a photo differently, and it gives a decent output.
Photos may not be very high-end, but this phone is excellent for taking videos. There are some image noises, but the video output is not disappointing at all. You can use this device to shoot your videos at home, especially when you're shooting for vlogs.
The sound quality of this phone is not that bad at all because it plays a decent sound, even when you're on a loudspeaker. You can connect your phone to a Bluetooth headset or earphone, but it doesn't come with a 3.5-millimeter audio jack.
Lastly, this phone features a Fingerprint unlocking system for an easier way to open your phone with less effort. Most phones these days already have this security feature, and it will be a disappointment if this high—tech foldable phone doesn't have it.
Pros
IPX8 water-resistant
Foldable
Compatible with the S Pen
Cons
Weak battery life
Expensive
A bit weighty
Conclusion
The Samsung Galaxy Z Fold 3 may be a bit expensive than other smartphones, but if you want a new experience, it will satisfy you with its versatility. It received an above-average rating from most users because of a lot of good comments. There are some points for Samsung to improve for users to think it's worth the money.
One of the best features of this phone is how you can multitask on one screen without closing one app and opening another. The screen is wide enough to split two apps into one full screen. You can watch a movie while scrolling on your Twitter page, or you can write something and use the internet browser at the same time.
Another thing that users admire is its durability. Aside from quality materials, this phone is water-resistant and dust-resistant. It's the perfect phone to bring along when you're on a hike or you're spending a weekend on a beach.
Also, the display resolution of this phone is exceptional. The graphics don't stretch, or these are not blurry at all. It's why it will give you a fun time as you watch movies or any videos on your phone.
However, users don't appreciate its battery life. If you're planning to take it on a hike, the battery life will not quickly drain if you're not using it at all. You'll always have to bring your charger wherever you go.
This phone doesn't have a 3.5-millimeter jack, and if you're an old school who wants to use earphones or headphones through the jack, you'll need a device that can connect to your phone through Bluetooth.
The weight is not a big issue, but it's better if the phone is lightweight. Since it's bigger compared to other phones, it's likely to be a bit weighty.
This smartphone is worth your money even though it's expensive. There are a lot of exceptional features to consider if you're thinking of buying this phone. It's portable, high-performing, and has other advanced features that you will not see from other brands. It's undoubtedly a must to buy if you have the budget for it.
Last update was on: August 12, 2023 12:55 pm