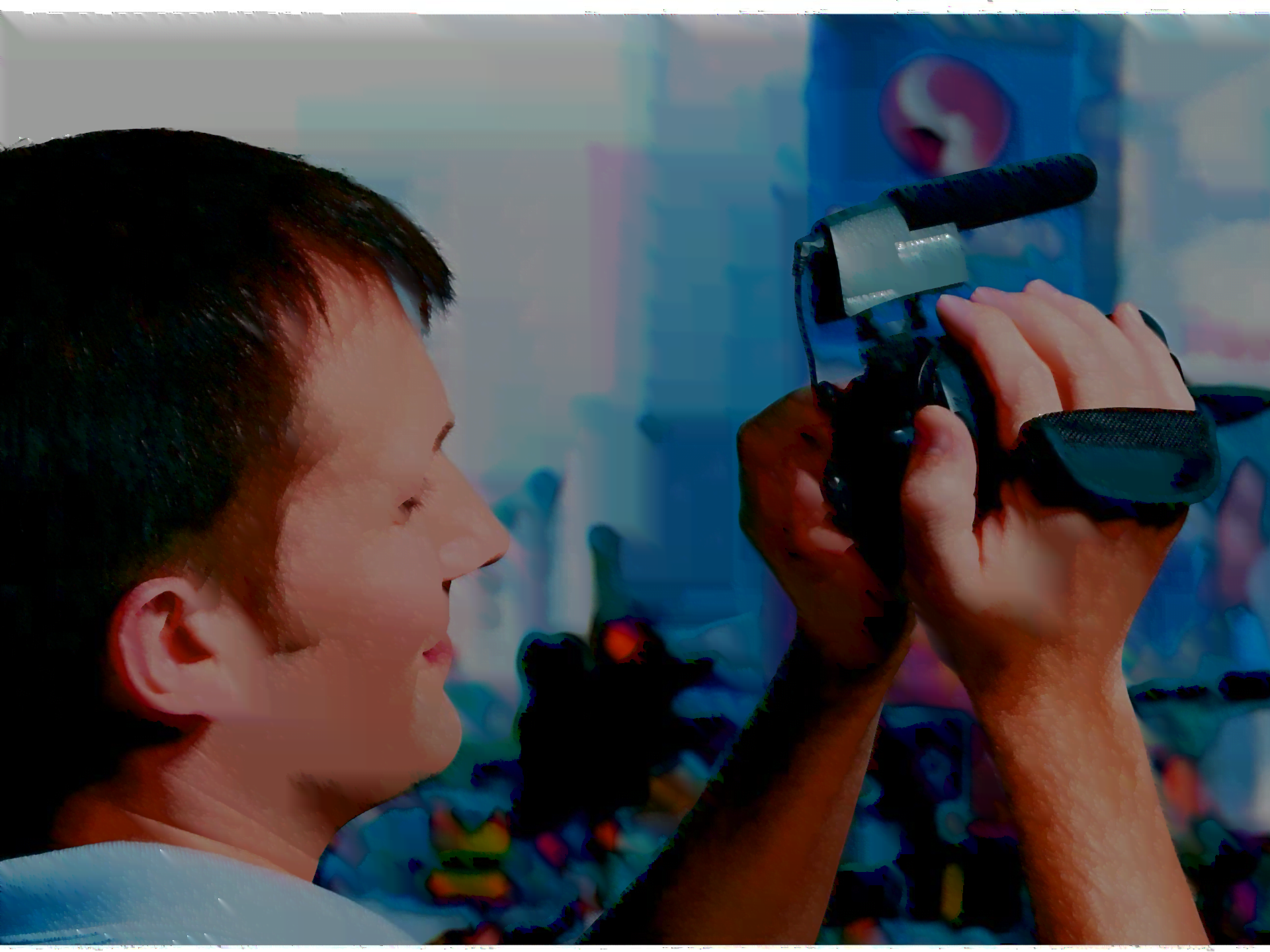 Who is Sennheiser?
Sennheiser is a German corporation most popular for its different electronic accessories for every person. Their products range from headphones and earphones, speakers and microphones. Sennheiser is most known for providing quality audio by creating quality technologies that can transcend its other competitors.
We will talk about the Sennheiser MKE 400 Shotgun Microphone that you can use for your camera for this review. You will learn all its advantages and disadvantages to help with your buying decision.
The Sennheiser MKE 400 Shotgun Microphone Review
This Sennheiser microphone is one of the most popular microphones for any creator. These creators attach these microphones to their chosen camera to make their audio more pleasing for their viewers. This microphone is most suited for outside video creators who film their videos on the go. We will now look closer at the different features that make this shotgun microphone stand out from its other competitors.
Exterior
Sennheiser ensured that their microphones exceed their customers' expectations. Its black minimalistic design completely hides the features inside it. Regardless, its black exterior matches perfectly with any camera a videographer might use. Its lightweight design also makes it one of the most optimal microphones to carry around anywhere. Its small profile also makes it easier to carry and to attach more accessories to your camera.
Sennheiser also included an integrated windscreen and shock mount design to ensure you receive your videos' optimal sound. On its side, you can also see the different accessories you can play around with. The microphone also possesses a volume control that you can use to control the input the microphone receives from your speaker. The microphone also comes with a good earphone jack for you to hear the audio after shooting a take.
The other side of the microphone is a small light that turns green if the camera is turned on. Along with this light are two controls you can use to fine-tune your audio while shooting. You might need to attach your headphones to your microphone to hear the audio from the microphone.
At its front is the mic-out jack, where you can connect the microphone with your camera. This feature makes it one of the most optimal microphones to use, especially if your camera does not have a built-in microphone. Sennheiser also provides its customers with different jacks to ensure it fits almost any camera. The microphone easily mounts the camera with a sturdy mounting mechanism to prevent it from falling off while shooting.
Interior
Sennheiser promised its user the optimal audio quality while using the microphone. Despite its minimalistic design, this microphone packs all its features inside it for the videographer. The microphone is designed to remove any white noise you might experience. The microphone can even block out the annoying sound of an electric fan or air conditioning while shooting.
The videographer can also adjust the gain with the environment he is in. For example, he might need to adjust his gain upwards if he is recording in a noisier environment. Sennheiser also allows its users to attach their microphone on either their DSLR or their microphone. Regardless of the device they use it on, they should still experience the audio quality promised by the company.
You might still need to gauge your subject's distance to get the most out of your microphone. More precisely, you should only receive the best audio quality if your subject is at the right distance from your camera. Consider taking a few takes first to gauge your subject's distance before the final take.
Advantages and Disadvantages of the Sennheiser MKE 400 Shotgun Microphone
Pros
Minimalistic design
Better audio quality than its competitors
Audio adjustments for better audio quality
A more convenient mounting mechanism
The microphone can attach to either their mobile devices or DSLR
Can block out most white noise
Includes a windscreen and a TRRS 3.5 mm cable
Cons
It might be relatively more expensive than its competitors
It might not be suitable for noisier environments
Frequently Asked Questions
Q1: Does Sennheiser offer a warranty?
Sennheiser offers different guarantees to their customers to assure them of their product's quality. You can reach out to the different resellers to ask them about the warranty they offer. You can also contact Sennheiser in the contact email on their website to inquire about the different warranties and guarantees they offer.
Q2: Does this microphone get destroyed easily?
This microphone is relatively durable compared to its other competitors. However, some of its parts are also vulnerable to shock from dropping. You should not experience any difficulty with the product if you keep it away from water and avoid dropping it from a higher distance.
Best Gadget Websites to Buy Your Microphone
Sennheiser has their online store to deliver their services at your doorstep. Their website also contains their different accessories that might interest you too. For example, you can also view some of their headphones and soundbars to complete your studio experience. Purchasing directly from the manufacturer also saves you the reselling price that other retailers might sell the product for. You should also receive higher discounts from the company if you purchase directly from them.
Some resellers might also be selling these microphones they bought directly from the company. Unfortunately, you might pay a little extra to compensate for the markup these resellers provide. You also run the risk of uncredible resellers that might diminish the microphone's quality. If you plan to purchase from resellers, consider you are purchasing your products from more certified companies.
Urban Gadgets offers a variety of products and accessories for your different electronic gadgets. You can also view the different accessories you can include with your microphone to increase your videos' audio quality.