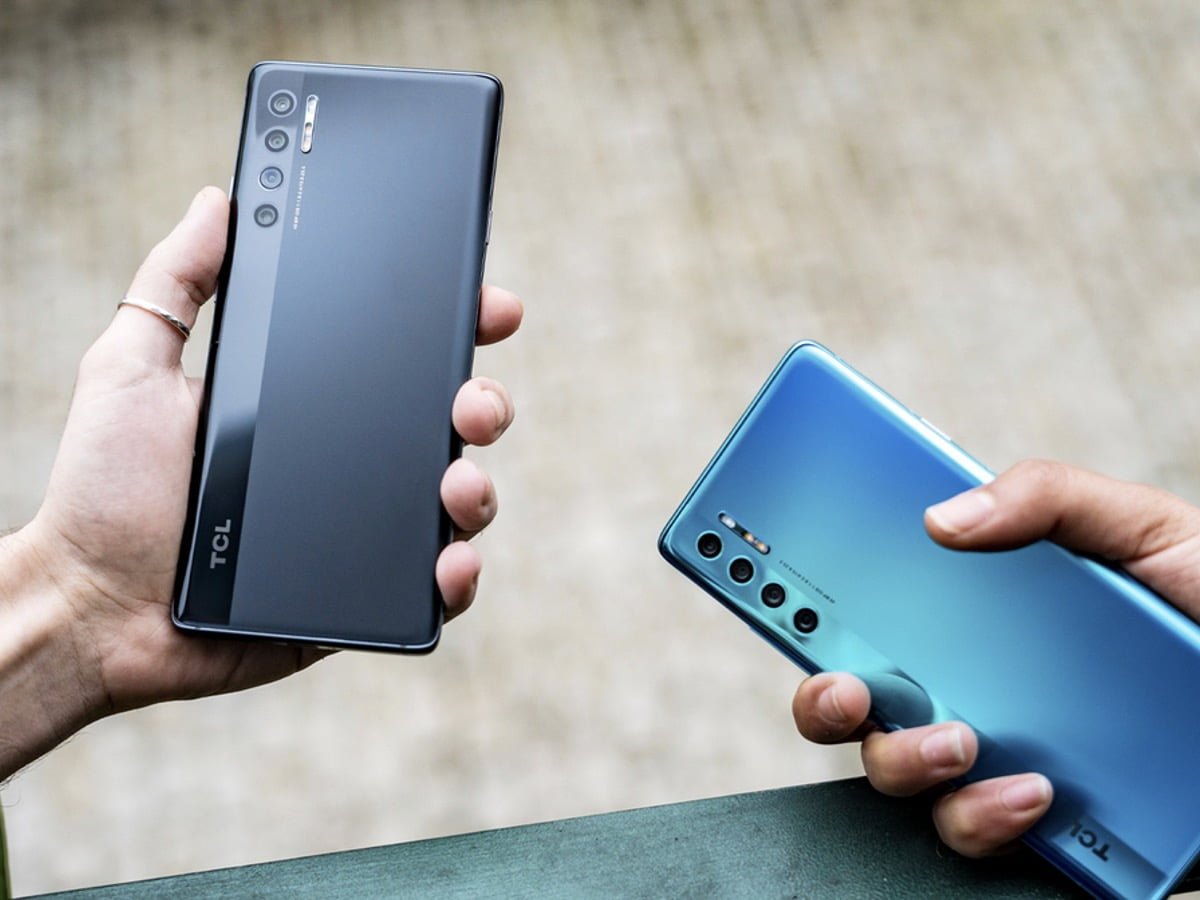 Mobile phones are inevitable these days. Almost everybody around the world has a mobile phone for daily use. We used to have bulkier and bigger phones, where we could only talk and text. Now, brands have been innovating models after models, which is why there's an increase in its demand.
There are countless phones in the market that have different specs, but this model is available. If you're having a rough time deciding what Android phone to buy, here's the TCL 20S review to help you decide whether to purchase it or not.
What's in the Box?
The box comes with a TCL 20S phone that measures 6.54 by 3.03 by 0.36 inches. The size is right for most hand-sizes, which is why many users admire it a lot. You will not struggle in using it, especially when you're in public. Moreover, it's very convenient to carry because it only measures 199 grams.
You'll admire the premium vibe of this smartphone because of its classic design with a glossy case. The screen is wide enough, which matches the overall vibe of the phone. When it comes to the durability of this TCL phone, you don't have to doubt the quality because it's very sturdy.
Aside from the unit, the box comes with a charger for its 5000mAh battery. However, if you're expecting other freebies, you might not get any because it only comes with a charger.
Specs
Display Resolution: 1080p by 2400p
Processor: Qualcomm SM6125 Snapdragon 665
RAM: 4GB or 6GB
Internal Storage: 128GB or 256GB
Connectivity: Wi-Fi 802.11, Bluetooth 5.0
Ports: USB Type-C 2.0, 3.5mm audio jack
Features
The TCL 20S phone is one of the most suggested smartphones for users who want a new phone on a budget. Many talks about how competitive this phone is for its price, as well as the following features.
The display on its 6.67-inch LCD is exceptional because it's crisp and bright. When you're watching your favorite movie or series, you'll undoubtedly love it more because of its high-definition resolution. It has a higher resolution if you are to compare it with other TCL models. Moreover, it shows clear details in landscapes and subjects, which is something you'll love further.
The camera is also another feature you'll be proud of about this phone. Even though it's not as expensive as other Android models in the market, the quality of the cameras is already expensive. When it comes to the rear cam, it uses a 64MP main shooter, an 8MP ultra-wide lens, 2MP depth sensors, and a 2MP macro lens. You'll enjoy an excellent detail of the images you're taking, but these might look a bit dimmer compared to other image quality. Plus, there's a minimal lack in the shadow's clarify. On another note, it's excellent to use during daylight.
If you're fond of music, this smartphone will meet your expectations when it comes to playing music on a loudspeaker. The speaker grilles on the side produce quality audio regardless of any music you play. You can even utilize Google Assistant to play your favorite playlist from Spotify without any hassle. If you prefer to listen alone, you can use earphones or headphones since you can connect to a 3.5mm audio jack.
The performance of this phone is another good feature you shouldn't forget. The competitive processor makes sure switching from one task to another is very easy. Plus, you can anticipate fewer to zero crashes when you are multitasking because of its impressive performance. Moreover, if you're into gaming, you'll love playing your favorite mobile game because of its 4GB RAM.
The battery life of this smartphone is very impressive, but it doesn't charge as fast as other phones. If you're continuously watching series or movies, or playing games, your phone can last for over 20 minutes. The 5000mAh makes sure your phone's battery can last longer during times when you need these.
Lastly, the phone's design is another thing you'll love because it's classy and modern at the same time. It also has a fingerprint sensor, which is at the side. Plus, the camera settings have an option for panorama.
Pros
Vibrant display
Long-lasting battery life
Quality-cameras
Cons
Not fast-charging
Night photography is not competitive
No telephoto lens
Conclusion
The TCL 20S phone proved itself to be a competitive Android phone these days. It's not only affordable, but it's also handy. It's one reason why this phone received an above-average rating from uses.
The performance and RAM of this TCL phone are very impressive in that it keeps up with any activity you do. Regardless if you're browsing the internet, playing mobile games, or watching movies, there's no sluggishness when you use it, even when you use it frequently.
The cameras in both rear and front are exceptional because it provides decent shots, regardless of any model you use. There are some improvements needed for the color, but it provides good quality images. The rear camera has four different lenses, which makes it more competitive than other phones. What's even better is that one lens is 64MP.
Aside from the camera, the battery life is another feature that users admire because it's long-lasting compared to other mobile phones. If you're watching something for how many minutes, your phone will last for 20 minutes. However, if you're not doing any activity, you can assure that the battery life of this smartphone is longer.
On another note, the other colors are very plain. Some users think the colors are dull for a phone, but others don't mind its available colors. Aside from the North Star Blue, the Milky Way Gray is also available. However, the available colors look like Samsung phones, which is the reason why it has a premium-vibe
If you're sticking on a budget, but you badly want to replace your old phone, you should consider buying the TCL 20S mobile phone. It's not only very competitive when it comes to performance, durability, and design. It's also very handy during our daily use. You don't have to think about the price because it's very budget-friendly.