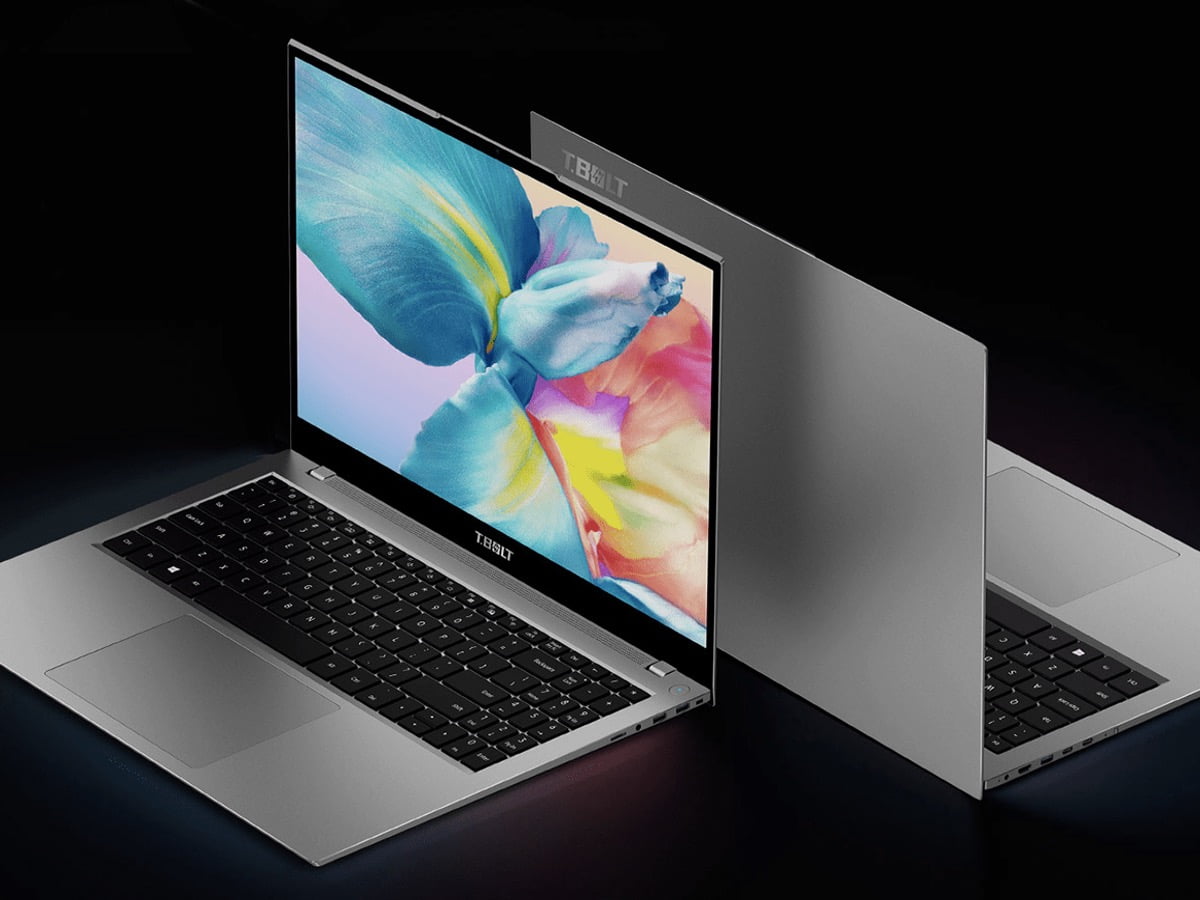 Gaming laptops these days are becoming more popular. Users don't settle with typical laptops because gaming laptops also have the features of these typical ones. The only difference is that gaming laptops are more suitable for entertainment, especially when you're also a gamer by heart. 
However, gaming laptops are very expensive, especially high-end ones. If you don't have any budget for high-end laptops, you should consider a product line of Teclast. It's partly cheaper than other brands, but it doesn't disappoint when it comes to quality. Here's the Teclast TBolt 20 Pro review to consider. 
What's in the Box? 
The unit comes with a Teclast TBolt 20 Pro that measures 306 by 210 by 18 millimeters. It may not have a small size, but many users admire its big size because it's the best size for gaming, studying, and office works. It's big but very handy because of its bigger display and touchpad. Despite the size of this model, it's not inconvenient to bring because it's not bulky by thickness. It's even not weighty at all, weighing 1.8KG. 
The design of this Teclast model will not disappoint you because it stays classy and comes with a modern touch. You'll undoubtedly love the matte texture of the chassis, and the keyboards are very comfy on the hands. What's exceptional about it is the numeric keypad on the left side, which you wouldn't notice is a numeric keypad. 
Aside from the style, the durability is also impressive. It comes from high-quality materials, which many users love because it doesn't easily break, even when you accidentally drop it. The keyboard and display screen are also sturdy.
There are no freebies included aside from the main unit and the charger. It doesn't have any gaming mouse or headphones, which is a downside because other brands have freebies. 
Specs
Display Resolution: 1920p by 1080p

Processor: Intel Core i5-8259U

RAM: 8GB

Internal Storage: 256GB PCIe NVMe SSD

Connectivity: Bluetooth 5.1, Wi-Fi 6

Ports: one USB-C port, two USB-A 3.0, one HDMI, one USB 2.0, and a 3.5mm jack
Features
The Teclast TBolt 20 Pro is a competitive laptop in its league, and many users are enjoying it because of the following features. 
The display resolution of this laptop is very impressive, thanks to its 1920p by 1080p resolution. The big display screen also matches its high-definition display, letting you enjoy any movie or series you watch. The color and contrast are balanced, making it very soothing in the eyes even when you use it for longer hours. When it comes to gaming, you'll undoubtedly love how the screen displays the graphics. 
The performance is also another feature you'll love about this laptop. It uses an Intel Core-i5 processor, which makes it exceptional for any activity. Multitasking is never an issue with this Teclast model because there are no app crashes or sluggishness when you transition from browsing the internet to playing games. 
Aside from office-related activities, you can undoubtedly count on it when it comes to gaming. It uses 8GB RAM, which makes it more exceptional when you're playing your favorite game. There is no compromise on your gaming performance because of its processor and RAM. 
When it comes to its battery life, this laptop can last for about six hours. To other gamers, it's not very workable because some gaming laptops can last for over six hours. If you're fond of working or studying outside the home, you may not find its battery life very impressive. You'll have to bring the charger when you want to work outside. 
It comes with an average web camera quality, which is not disappointing since it's an entry-level gaming laptop. There might be a few noises in the background, but it still gives a decent quality when you're video conferencing. 
Playing music on the stereo is another feature you'll love because it doesn't produce unwanted sound, regardless of any genre. You'll enjoy listening to your favorite playlist with its quality speakers. On another note, if you prefer to listen through your earphones or headphones, it comes with an audio jack, adding convenience to users who don't want to share their music. Also, connecting to a wireless device is more convenient because it's compatible with Bluetooth 5.1. 
Lastly, this Teclast model comes with abundant ports. You'll even love how it comes with a microSD card reader, which is what other laptops don't have. Plus, the design is not very boring at all. It has a modern touch, but it's not very bulky despite having a big size. If you prefer a laptop with a bigger screen, you should consider this model. 
Pros
Powerful processor

Comes with four separate speakers

Wide touchpad
Cons
Unable to charge through the Type-C connector

Pricier for an entry-level

Still uses a USB 2.0 port
Conclusion
The Teclast TBolt 20 Pro is one of the suggested entry-level laptops for gamers. Many users gave it an above-average rating despite having some points for improvement. Nonetheless, it meets the expectations of many users, especially gamers. 
The performance is very impressive since it uses an Intel Core-i5. It's ideal for multitasking because you can assure zero slowness when you move from one activity to another. There are also no app crashes, making it more ideal. Plus, its 8GB RAM makes it very impressive further. 
When it comes to design and durability, a lot of gamers also find it satisfying. It stays classy, which makes it more appealing, and it comes with a modern touch. Aside from the design, you can guarantee that it will last longer than other laptops in the market because of its premium-quality materials. 
Lastly, the sound quality of this laptop is also another reason to buy it. It doesn't produce undesirable noises, even when you play music on a louder volume. Regardless of any music genre, you'll enjoy playing any playlist. 
If you want to purchase a new gaming laptop and try a different league, you should consider buying this Teclast model. It's a bit pricier than other laptops, but you can never go wrong with the quality of the unit, along with the performance.