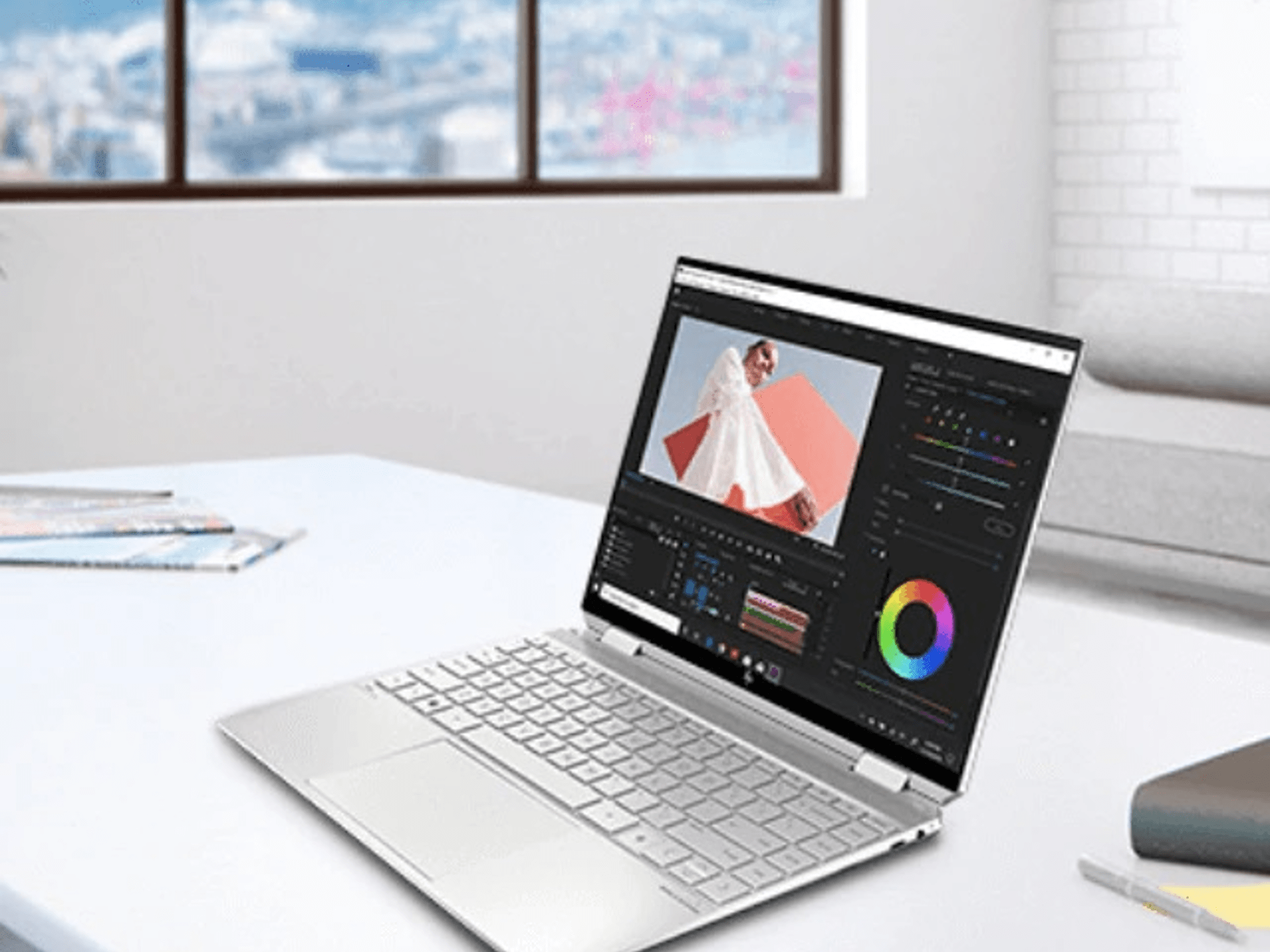 Who is HP?
HP stands for the initials of the company's owners: Hewlett and Packard. Together, they created Hewlett-Packard Development, L.P., that produces different gadgets catered to their customers' needs. Their website offers numerous products ranging from state-of-the-art laptops to convenient printers you can use for your office.
We will review one of the most popular laptops on their price list for this review and a very popular option amongst tech enthusiasts. You will learn everything you need to know to help you decide if this laptop is the best for you. Finally, we will provide you some of the best websites you can use to buy your products and what to look out for before choosing your laptop.
HP Spectre x360
The HP Spectre x360 is one of the best-selling products the company ever produced. Many customers fell in love with its slick design and the amazing comfortability they experience when using the laptop. Here are our thoughts on the best qualities that make this laptop stand out over its other competitors.
Exterior
This laptop is one of the most minimalistic designs you could ever find in the market. Its slim frame makes the laptop very easy to carry around wherever you go. Despite its minimalistic design, the customers fell in love with its beautiful sharp edges and the smoothness in its frame.
One of the company's biggest successes in this laptop is a huge screen for you to work on. This screen complements the beautiful accents HP gave to the laptop. Its flat edges are accompanied by beautiful hinges that easily open the laptop.
The laptop's left side contains a single USB 3.2 Type-A port, while the right contains a USB-C Thunderpart, one audio jack and a microSD card slot. Unfortunately, the lack of USB ports might be more difficult for some people, especially if you plan to use more than two USB ports. You might need to buy an adapter to plug in your third accessory. You might also need to find an adapter to attach your laptop to an HDMI-compatible projector if you plan to project your screen during a presentation.
For $1,299.99, you get a beautiful exterior that serves as a precursor to what you will see inside. The laptop packs all these tremendous features while weighing only 2.95 pounds, which is almost lighter than its other competitors.
Interior
The top-of-the-line laptop usually houses the best Intel processors catered for almost anything you plan to use the laptop for. The base model runs with an i5-1135G7 with 8GB of memory and 256 GB of storage. With this base model, you could view all your documents and run basic applications without any problem.
If you plan to invest more in your laptop, HP also offers numerous upgrades you can pay extra for. The top-of-the-line model they offer as of the date is its quad-core i7 intel produces a larger memory and storage.
This laptop should easily handle your daily operations at work. The laptop's battery life is relatively long, allowing you to use the laptop longer without needing to charge it again. The laptop can also run at its maximum capacity without overheating or crashing.
Unfortunately, this laptop is not designed to handle serious gamers playing more demanding games. You might want to consider a ROG laptop instead if you want to find a gaming laptop. However, if you are looking for a laptop to carry around with style and meet the demanding workload your office gives you, this laptop should exceed your expectations.
Advantages and Disadvantages About the HP Spectre x360
Pros
Very good battery life
The base price has more specifications than its competitors
Good resolution
Functioning graphics card
Fast charging
Quicker boot time
Reliable performance
Cons
Relatively more expensive than its competitors
Fewer USB ports
Not suitable for heavy gaming
Frequently Asked Questions People Have About the Product
Is HP Spectre better than HP Envy?
Most people choose the HP Spectre because of the wider selections when buying the laptop. The HP Spectre also offers better resolution, stronger RAM, and more storage for better productivity.
What is an Intel Processor?
Intel is one of the most popular companies that create different processors for different laptops. A processor gives power to the computer to function. A larger Intel processor usually means faster processing and better performance for the laptop. The most popular intel processors as of this date are i3, i5, and i7. Usually, these processors are included in the laptop's base price and significantly change the same model's prices.
Best Websites to Buy Your Laptop From
The best place to buy your laptop is from the manufacturer. HP has their online store that contains all their different gadget selections. Register for an account and place your order and address for delivery. This account can also help you gain more rewards after purchasing your laptop. You can also view the different products in their product line for other laptops that might pique your interest.
Silicon Valley is one of HP's resellers. This company also has its online store to help you view the different selections under their possession. You also get to view the laptops from other brands to help with your buying decision. Unfortunately, Silicon Valley might only be accessible for some countries and might be unable to deliver to your country. Make sure to check their delivery capabilities before deciding.
Amazon is another great alternative to find more affordable laptops. Different sellers might be selling the HP Spectre x360 significantly below the retail price. Unfortunately, you also risk buying from unreliable sellers damaged goods. Most of these resellers might not offer a warranty, unlike HPs certified resellers.
Last update was on: September 6, 2023 1:45 pm