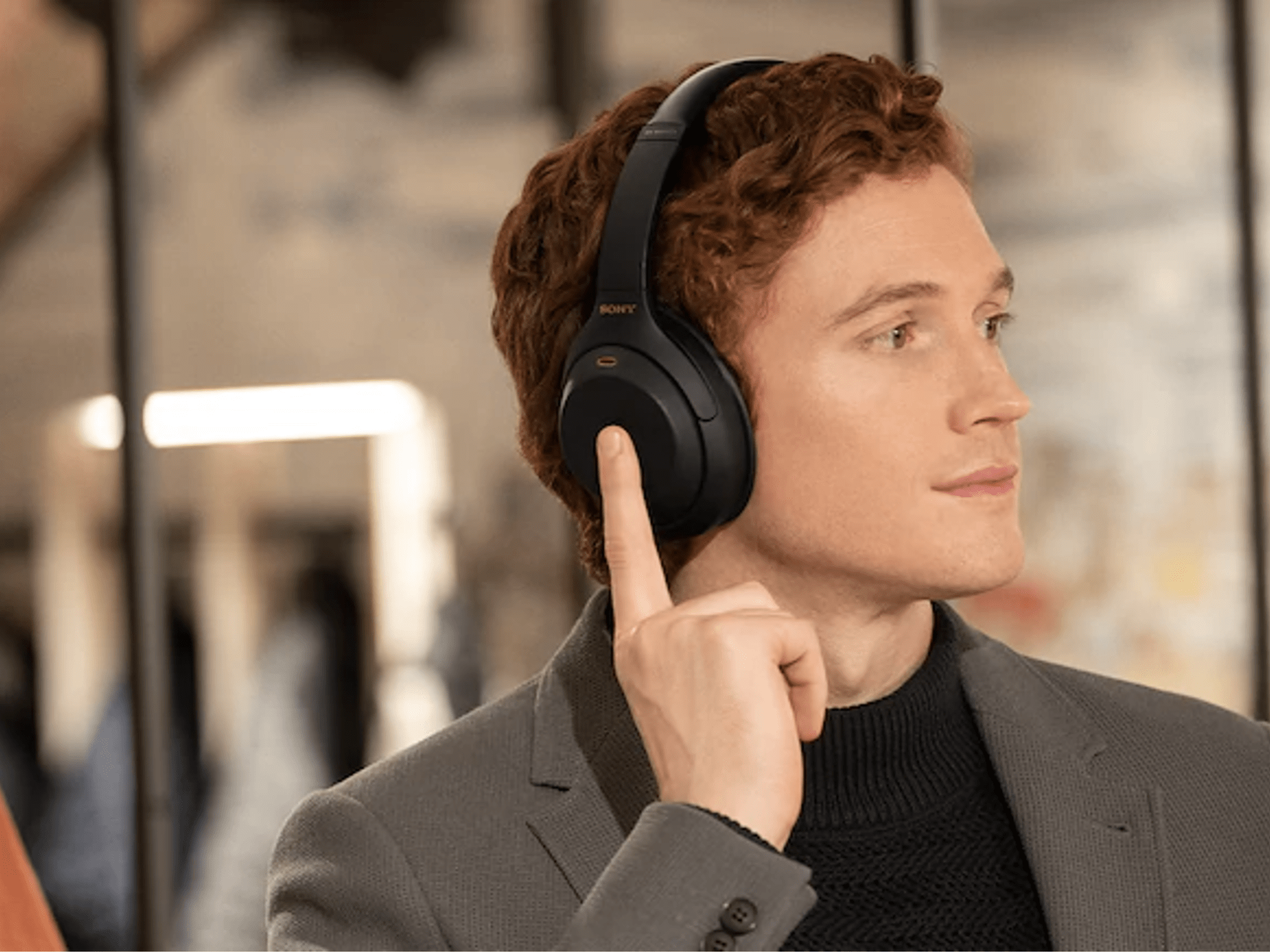 Who is Sony?
Sony is a Japanese corporation dedicated to providing high-quality electronic products designed for their customers' needs. Everyone knows Sony from its popular PlayStation gaming console, but the company also offers different electronic gadgets ranging from headphones, earphones, speakers, televisions, and soundbars. The quality of these products mostly comes from the standard of excellence the company has to ensure that all their products meet their customers' expectations.
For this review, we will look at the features of their famous WH-1000XM4 Wireless Noise-Cancelling Headphones. You will learn their advantages and disadvantages to help you decide if this headphone is the best buy for you.
Sony WH-1000XM4 Headphones Review
The Sony WH-1000XM4 is one of the most popular headphones sought after by tech enthusiasts. Since 2018, many tech experts have praised this headphone for the amazing convenience it offers its buyers. Here are some of the many features to look forward to when you own a pair of these headphones.
Exterior
The Sony WH-1000XM4 is housed in a beautiful box that begs you to take it home. The moment you open the box, you will see the headphones housed in a luxurious black case waiting for you to open it. Its completely black design makes it the best headphones for any minimalist to carry around. The black coating also makes it look more luxurious and expensive to complement your daily outfit.
You will also notice that there are no buttons whatsoever compared to its other competitors. The headphone is most known for its touch capabilities capable of lessening to adhere to the device's slick design. The only ports you will see are the charging ports at the top of the headphones, the power button, and the headphone jack underneath.
Many customers also praise Sony for the life battery they experience when using the product. Most people can go through the entire day without needing to recharge their device. It is impossible to see any dramatic difference from its other competitors. The edge, however, is in the different features that hide behind its simplistic design.
Interior
The best feature to look forward to in this product is the multipoint Bluetooth capability. This capability allows you to stay connected to two devices while using this pair of headphones. To avail of this capability, you need to download the Sony Headphones Connect App. This app houses all the necessary features for your headphones to improve the quality.
Some people might find downloading another app an inconvenience instead of directly connecting to their phones. While you can still pair the headphones without the app, you cannot activate or customize anything without the app on your phone.
The headphones are also touch-sensitive, meaning you only need to touch the headphones' side to pause or skip music. This pair of headphones is also known for its tremendous noise-canceling capabilities. It isn't easy to hear the outside world if you have this device on your ears. This pair of headphones remove any exterior noise while it is on. The user needs to cup his hands on the headphones' side to mute out the ambient noise to hear the person.
This pair of headphones is the most optimal pair to bring when commuting or working at your home. This is the perfect device to carry around for your daily operations if you want to mute out the world and focus on yourself. For at least $400, you get to experience the tremendous noise-canceling capabilities Sony offers its customers.
Advantages and Disadvantages
Pros
Beautiful minimalist design
Expertly crafted
Noise-cancelling and isolation
Bluetooth
Excellent life battery
Exceptional comfortability
Cons
Relatively more expensive than other noise-canceling headphones
Not waterproof 
Frequently Asked Questions about the Headphones
Q1: Are the Sony WH-1000XM4 worth it?
Absolutely! For the price Sony asks from you, you get to experience the amazing craftsmanship the company is known for. Unfortunately, the price might be too high for some people to afford. There are still many options out there that could still perform just as well as the Sony headphones.
Q2: Are the Sony WH-1000XM4 good for gaming?
You can still use this pair of headphones for gaming, especially with its noise-canceling capabilities. Unfortunately, you might experience significant latency when using its Bluetooth capabilities.
Best Websites to Buy Your Headphones
Sony has their website where they showcase all their different products for you to choose from. Sony also adjusts its prices based on your currency. You also get to compare the headphones with other kinds to help with your buying decision. You can assure yourself that the company will take extra care in delivering your new pair of headphones directly to your doorstep.
Newegg is another popular reseller that sells the Sony WH-1000XM4, which they ordered directly from the reseller. This company also sells the product will little discrepancy compared to the other resellers. You also get to receive different promos and warranties when purchasing from their store.
Sony recently partnered with Lazada to portray all their products on Lazada's online store. You can directly order from Sony through Lazada and still avail the same quality promised to you. Since you are purchasing directly from the store, you also save the stress of registering for another account if you already registered for an account in Lazada.   
Croma Electronics is another popular reseller certified by Sony. The company also sells these products at more affordable prices without significantly marking up from the reseller. The company also preserves the quality of its merchandise until they deliver it right to your doorstep.
Last update was on: July 31, 2023 6:35 pm