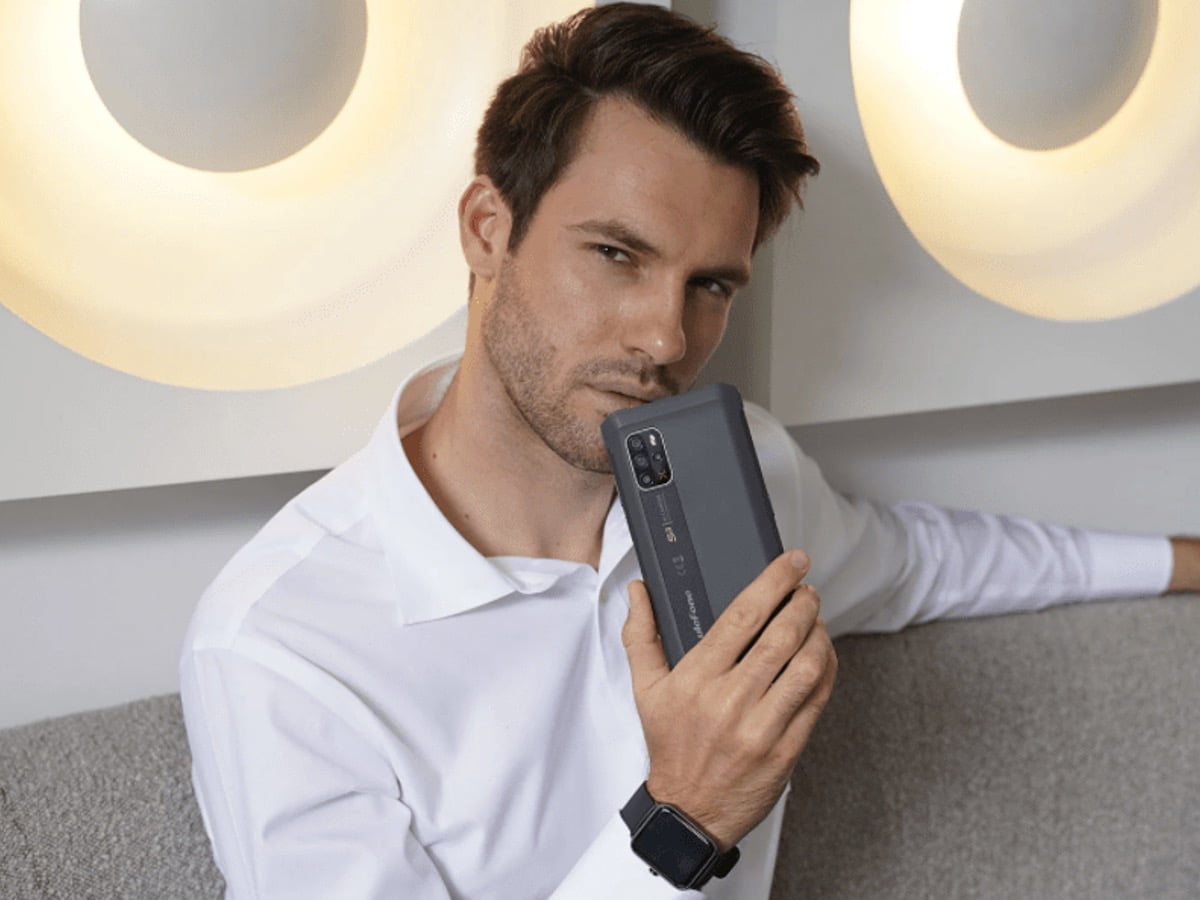 Smartphones are becoming advanced day by day, and many brands make sure we enjoy our devices by introducing fun features, from camera quality to performance. Most phones brag about their performance, camera quality, or battery life, which are the top three essentials when you're buying a phone. However, one brand offers an anti-bacterial phone, and users are getting crazy about the thought. If you're interested to know more about this anti-bacterial phone, here's the Ulefone Armor 12 5G review to consider.
What's in the Box?
The box comes with the Ulefone Armor 12 5G smartphone, measuring 175.9 by 82.5 by 14.3 millimeters. The size may look bulkier, but you can never go wrong with the handiness of this phone. It's not very far from typical smartphones in the market, but it has unique features than other Android phones. The weight measures 296 grams, which is not very heavy at all. When you carry it in your pocket, it's not too hassling to bring at all.
The sturdiness of this phone is very impressive because it comes from high-quality materials. The glass is very sturdy, and it assures less to zero scratches without your awareness. Moreover, the phone case will protect the entire parts of your phone without weighing too much.
This smartphone will not disappoint you because it stays classy despite using monochromatic colors when it comes to its design. However, it has more masculine features, making the phone look very strong by its design. Nonetheless, the design's gray, black and white color combination also gives it a unisex touch.
Specs
Display Resolution: 720p by 1600p
Internal Storage: 128GB
RAM: 8GB
Camera: 16MP camera at the front; 48MP, 8MP, 2MP, and another 2MP camera at the rear
Processor: Mediatek Dimensity 700
Features
The Ulefone Armor 12 5G smartphone has many competitive features that you'll appreciate, like the following.
The display resolution of this smartphone is average, but it doesn't fail in meeting the necessities of the users. Even though many users expected a higher one for its price, the resolution is still okay, letting you enjoy the graphics when you're playing games or watching anything.
The camera quality on both the rear and front of this smartphone is one of its best features. The rear camera comes with three cameras, having 48MP, 12MP, 2MP and 2MP. You'll undoubtedly enjoy taking shots using the rear camera because the quality of the output is exceptional. Regardless of any model you select, you can expect a good quality of the image. Aside from that, you'll also love its rear camera with a 16MP selfie sensor. It will automatically take a shot when you hold your phone in a selfie position, making it more interesting.
Another feature you'll love about this smartphone is the dual speaker system. It comes with two speakers that will ensure you the best audio quality. You can play any music you want, and you can expect a good sound quality, which will let you enjoy the phone more. Plus, there are speaker grills, which are on the sides of the phone. It's one reason why it can play exceptional music.
The performance of this phone is also exceptional because it uses the Dimensity-700 processor. Regardless if you're playing your favorite games, watching your favorite movie or series, or browsing in your social media accounts, you can anticipate zero lags when you switch from one phone to another. Moreover, it has a transfer speed of 933MPS and 479MBPs.
You'd be surprised that this smartphone is anti-bacterial. It's unique compared to other phones. There's an anti-bacterial element in it, which is the composite silver ion, which is why many users are very curious. Nonetheless, the performance also makes it worth the price.
There's an ease of access when you need to increase or decrease the volume of your phone. Moreover, it has a fingerprint sensor that will let you unlock the phone with ease. Plus, you can use a microSD card, which is along with its dual SIM tray.
Lastly, the battery life of this smartphone is also admirable because it uses 5,180mAh. It can last longer than typical smartphones, a good feature, especially if you often play music on a loudspeaker. With standard brightness and contrast, its battery life will last longer. Plus, if you don't use mobile data that much, your phone's battery life will last longer.
Pros
Appealing design
Dual speaker system
Has anti-bacterial properties
Cons
Poor screen resolution
Pricier with limited features
Has a non-oleophobic display
Conclusion
The Ulefone Armor 12 5G doesn't disappoint when it comes to competitive features, which is why users gave it an above-average rating. Even though there are some points for improvements, many are happy with its quality and performance.
One of the admired features of the Ulefone Armor phone is its performance, thanks to its processor. It's very competitive like other Android phones because you can switch to any app without lag or crash. If you're playing a game, but you need to check your social media account, you can easily switch apps without compromising both.
Another feature that users admire is the dual speaker system. Playing music on a loudspeaker is never a problem anymore. Plus, this smartphone will make sure you can enjoy any music you play, whether you're playing hip-hop or a mellow one.
Lastly, the anti-bacterial feature of this smartphone drives users crazy. It uses a material that will keep your phone clean from bacteria, especially when people are becoming more concerned about their safety.
On another note, the battery life of this phone needs a bit of improvement because of its average quality. It can last a bit longer than other smartphones, but it's not as long-lasting as other batteries.
Nonetheless, if you're looking for a unique smartphone that will be a head-turner, you can never go wrong with the Ulefone Armor 12 5G. It's not only top-performing but also durable and functional.