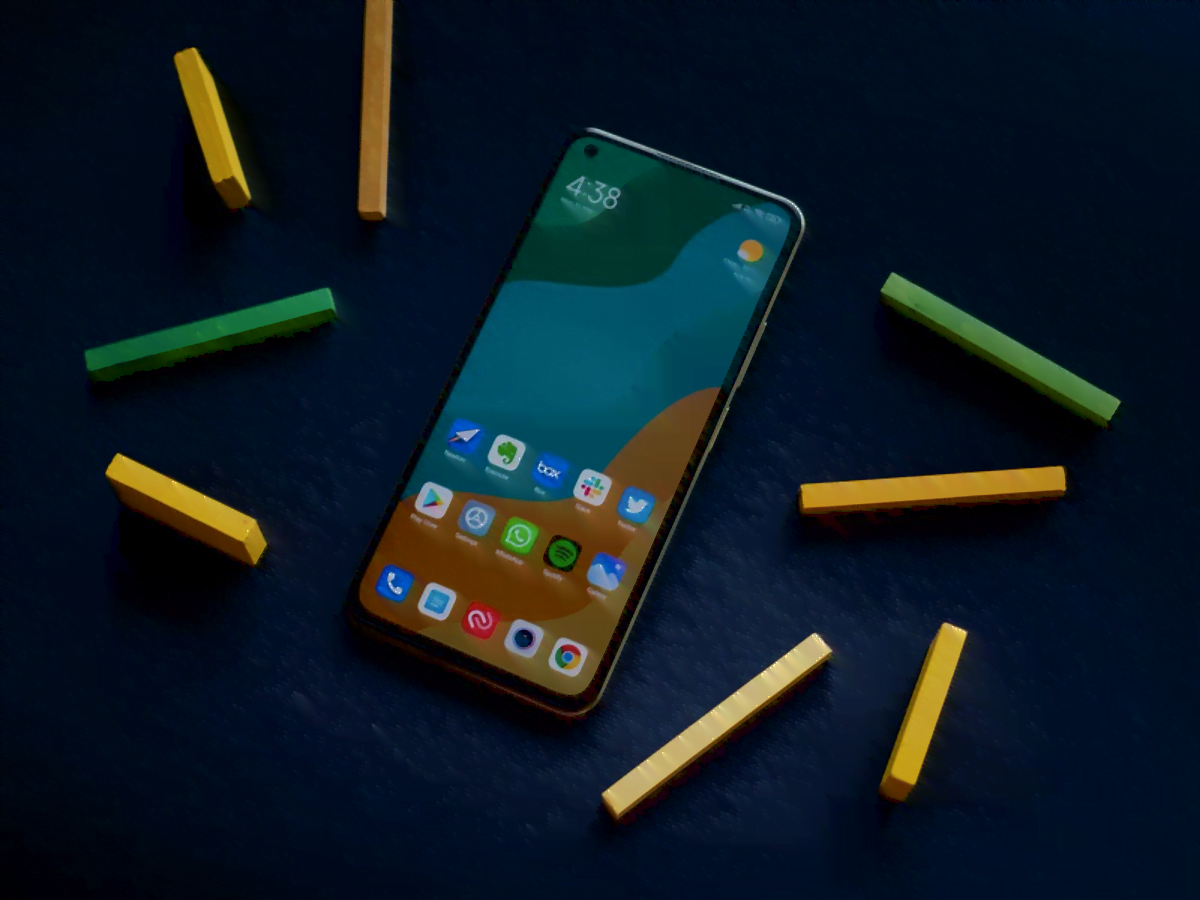 People have been very interested in smartphones, especially now that most phones can function as if you're using a tablet or computer. Some phones are even suitable for gaming, which many gamers settle with because the device is portable. People's lives are easier with the help of smartphones, especially when it comes to communicating. However, some can be the very price in the market.
High-end phones from top brands, like Samsung or Apple, are very expensive, but the features are not very different from others in the market. If you need a budget-friendly phone that's top-performing, here's a Xiaomi Mi 11 Lite 5G review to consider.
What's in the Box?
The box comes with a Xiaomi Mi 11 Lite 5G phone, and this smartphone undoubtedly can compete with the rest of the phones in the market. It measures 6.32 by 2.98 by 0.27 inches, which is the right size for the average hand-size. Using it in public is not hassling at all, and it's not too big or too small for a teen or adult usage.
This phone is lighter compared to other smartphones in the market since it only weighs 159 grams. Aside from being light, the phone is also thin, which is a big relief if you're always holding your phone.
The design of this phone has a modern touch, but it remains classy like other premium phones. The display screen is stretched, which makes the entire phone look more appealing. Moreover, the logo at the back and the case match the phone's size and display screen. There's no need to buy a cover because the case is already exceptional. However, if you prefer to use a cover on your phone for protection, any color matches its pastel tone, available in Mint Green, Citrus Yellow, or Truffle Black.
The durability of this phone is not questionable at all. It may look thin, but it uses high-quality materials to assure sturdiness for long-lasting usage. However, since it's thin, it's advisable to be careful in handling it. Any phone is breakable if the owner wants to break it.
Aside from a charger, this phone doesn't come with a stylus. Samsung is famous for selling phones with an inclusive stylus, but not all brands that support the Android system include one in their packager, like Xiaomi.
Specs
Display: 1080p x 2400p
Processor: Qualcomm SM7350-AB Snapdragon 780G
Connectivity: Bluetooth 5.2, Wi-Fi 802.11
RAM: 6GB
Ports: USB Type-C 2.0, one microSDXC card slot
Features
The Xiaomi Mi 11 Lite 5G comes with exceptional features that you'll love, especially when you're into Android phones. It's undoubtedly competitive in the market because of many features that users admire. Here are some of its best features.
The price is very affordable, but it has premium features like other smartphones. It's the best alternative to the original model of Xiaomi Mi 11, but this model has a bolder look. It can do many things, especially apps you need daily, but it comes at a pocket-friendly price.
The touchscreen interface of this phone is very responsive, which is why you will not have any issues in browsing in your feed or playing games. It reacts swiftly, but you can also adjust its sensitivity through settings.
The performance of this phone is another reason to love it. It uses a new Qualcomm Snapdragon 780G chip, which makes multitasking more convenient. Speed is never an issue with this smartphone, and you can assure minimal lags when you're using one app to another. Switch smoothly from your web browser to your social media app without sluggishness.
This phone is also best for gaming, thanks to its processor. If you're a gamer, but you need a phone under your budget, you should consider buying this one. If you love playing MOBA games or tactical games, you'll enjoy playing using it because it doesn't lag, and it works as if you're using a computer in playing.
The graphics of this phone is exceptional as well. When you play your favorite game, you can assure an impressive gaming experience because of its graphics. It's one reason why many users are also suggesting this model for gaming despite having a cheaper price compared to other phones. Most users think that cheap phones fall short when gaming, but this model proved them wrong.
The sound quality of the audio is not that bad if you're using the loudspeaker. You can play your Spotify playlist and listen to decent sound quality with the right bass. You might struggle in using a typical headphone or earphone because it doesn't have a 3.5-millimeter audio jack. On the bright side, you can connect a Bluetooth listening device as it supports Bluetooth 5.2.
The battery life is not the greatest feature of this mobile phone, but it can last a whole day, even you're using it for games or other apps. It uses a 4250mAh battery, which is average. After three hours of using the phone with a light day, you still have 50% left. When you use the phone in a more concentrated period, the battery will drop to 35%. On the other hand, it's fast charging. You can recharge from 20% to 82% in 30 minutes.
The camera is not as impressive as the quality of other smartphones. The main has three lenses: a 65-megapixel sensor, an f/1.79 aperture lens, and a 6-element lens. When you take shots, this phone captures 16-megapixel photos through a 4-in-1 pixel binning technique. The selfie camera captures 20-megapixel photos, which is not bad because it has excellent color balance and detail levels.
On the bright side, some photos look good with proper lighting. If you're using the phone outdoors, especially on sunny spring days, vibrant color strikes, making the photo look more exceptional. This phone even has an AI assistant to help you select the best scene profile if you want a punchier side or not. Moreover, the image processing is impressive. The selfie camera has some areas for improvement because it captures a lot of mushy noise on the edges, lacking in detail.
The video quality of this phone is competitive because it supports 4K at 30fps or up to 120fps. When you watch a recorded 4K-video, the forage is stable and nice, along with EIS or Electronic Image Stabilization. You can enjoy making videos because the output is impressive, and you can shoot as many as you can since the internal storage is 128GB. Other phones only have 32GB or 64GB as storage, even though the memory is extendable. This phone can store more memorable videos in internal storage and even the added memory card.
Lastly, this smartphone features a fingerprint sensor on the side. Some Android phones don't have this feature, which makes this Xiaomi phone advantageous. Unlocking your phone is easier, and you don't have to key in a code or type the password. It supports fingerprint unlocking, which is another reason why this phone is worth the price.
Pros
Satisfying performance
Decent quality on the main camera
Stylish
Cons
Average battery life
MIUI looks bloaty
The ultra-wide camera is not impressive
Conclusion
The Xiaomi Mi 11 Lite 5G received an above-average rating from most users. It has many exceptional features, which techies love, but there are also other areas that Xiaomi can improve to win more audience.
The best feature that a lot of gamers admire is the performance of the phone. It's multi-purpose, letting you use it on basic apps and gaming apps. You can assure minimal lag or sluggishness when using the phone unless the connection is the primary problem. Also, switching from one app to another is more convenient because apps are unlikely to crash while multitasking.
Another feature that many users love is how affordable it is compared to other phones, but the quality or features are satisfying for its price. Users love how they can use this device on anything, especially gaming and vlogging.
The video quality is impressive, which most users recommend if you're into vlogging. The quality is okay, unlike the photo quality, making it more interesting for people interested in videography. Storing videos is also hassle-free because of its 128GB internal storage. Saving as many videos as you want is not a problem at all, and you're able to store videos in your drive if you want as well.
On another note, one of the areas that Xiaomi needs to improve is the photo quality of the main camera. The selfie camera is not a problem. A lot of users enjoy using the selfie camera, but not as much as the main one.
Also, the battery life needs a little bit of tweaking since the phone is built for gaming. It can last for a whole day, but it's better if it can last longer.
If you're looking for a smartphone that's top-performing on a budget, you should buy the Xiaomi Mi 11 Lite 5G.  Most of the features are already outstanding, with few features that need improvement. In overall performance, this phone is what you need.