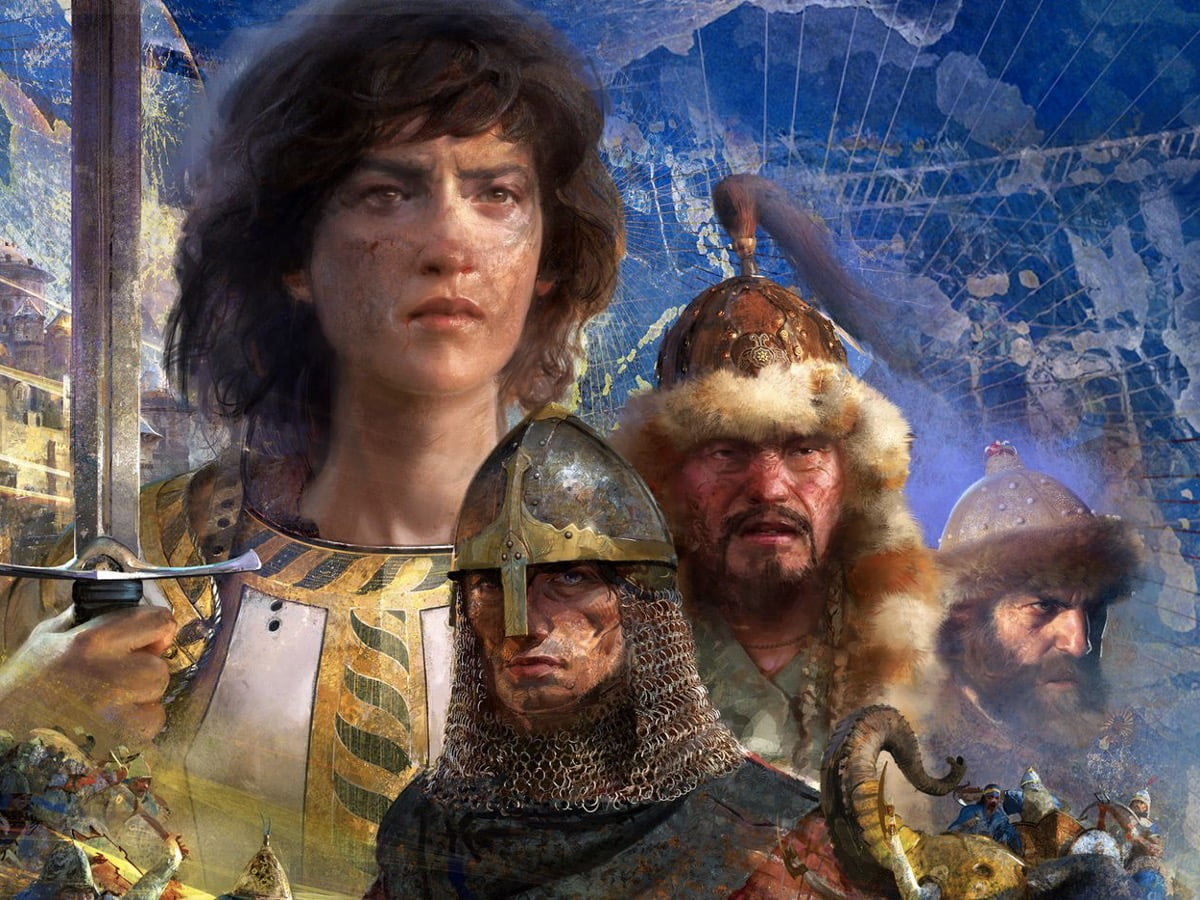 Gamers always have a good time whenever they play their favorite video games. Nowadays, there are different consoles where you can enjoy any game in any genre, whether on your computer, PlayStation, or Xbox. However, there are too many genres to consider, so some gamers can't decide what their next game to play is. 
If you want to explore a real-time strategy game, there are also many options to consider in the gaming market. Here's the Age of Empires IV review if you can't find the best-recommended video game to play. You'll know more about its gaming features and why you should try it. 
Game Information
Released Date: October 28, 2021

Developer: Relic Entertainment, World's Edge

Publisher: Microsoft Game Studios

Genre: Real-time Strategy

Console: Computer, Xbox Cloud Gaming
Story
The setting of this game is in the Middle Ages, and there are different campaigns with different stories. All stories are about the Norman Conquest of England. The first campaign is entitled The Normans, where it's a story about the conquest of Norman in England. It's from a true story, which makes it more interesting. 
The second campaign was all about the war between France and England, entitled The Hundred Years War. 
The third campaign was all about the rise of Grand Duchy, which was a famous story in Moscow. It's a story about rising among the principalities of other Rus, and it was entitled The Rise of Moscow. 
Lastly, the fourth campaign is all about the Mongol Empire, where it's about expanding this empire. It's famous as the biggest empire in world history. 
There are different stories involved in this game, which is why you'll never run out of options. 
Gameplay
This video game is available in both multiplayer and single-player, under the real-time strategy genre. There are different campaigns you can choose from, and each has different gameplays. It has the same gameplay as the Age of Empires II, where you need to gather resources from drop sites. The developer added stone as a resource in this version. Plus, Monks can convert units, and when you're holding an artifact, there's a conversion area from Monks. It was supposed to be in the Age of Empire III, but the developer didn't add it. 
There will be eight civilizations, including the Chinese, English, Delhi Sultanate, Mongols, Holy Roman Empire, Abbassid Dynasty, Rus, and French. If you're enjoying world history, you'll undoubtedly love this video game because the gameplay is inspired by these civilizations from different countries worldwide. 
This video game has a combat system, but it's unlike the combat from typical action games. It's more of a command-type of combat since it focuses more on building an empire than killing enemies. You'll have to battle enemies, but you don't have to control the fighters. 
The game's main objective is to run the civilization and sustain the people living in the civilization. You'll have to build buildings, or you can customize your game through Mods. On the other hand, you can also battle with other players around the world. Aside from that, you can also play with your friends. 
Features
The Age of Empires IV is an anticipated video game because the previous versions were exceptional. If you're curious why many gamers want to play it, here are some reasons why. 
The graphics of this game kept on improving from time to time. The graphics team designed the entire game in 3D graphics, but it also has a touch of 2D graphics, making the design balanced. The designs of the backgrounds, regardless of any campaign you prefer, you'll enjoy all the designs in the game. You'll also love how the team designed the characters and resources of the game. 
This game's combat system is not very brutal, which is favorable if you prefer the light game to play. It focuses on strategizing your move to win a battle or secure your empire from conquerors. You don't have to control the characters when you battle enemies, which is why you can focus more on how you can strategize your next move well. 
The gameplay is also interesting because it comes with four campaigns. There are different options available, letting you choose which gameplay you prefer. The instructions are not very difficult to understand, which makes it easier to play. Plus, you will never find the gameplay boring because each campaign has its unique gameplay, which you'll undoubtedly love. Moreover, you can customize your game through Mods. 
Lastly, you have options whether you prefer to play it in multiplayer or single-player modes. If you want to play by yourself, you'll still enjoy the game, regardless of any gameplay your select. You can even compete with other gamers around the world, which is another feature you'll love. Playing it in multiplayer mode is also an option. 
Conclusion
If you prefer to play real-time strategy games, you should check out the Age of Empires IV. It's not a boring game at all, and many gamers gave it an above-average rating because of its game features. 
The graphics are already exceptional, which is why you'll enjoy playing this game. Regardless if you're using a computer or an Xbox, you'll have a good time because the background per gameplay is soothing in the eyes. Plus, the team designed other elements with perfection, making the game more appealing, 
The gameplay of this video game is also impressive, giving you different options on how you want to play your game. You can also choose between single-player or multiplayer modes. If you want to play with your friends, you can have a good time without any hassle. Also, you can play with other gamers anywhere around the world, which is another feature that other gamers enjoy. 
On another note, the combat system of this game is not as impressive as other games. However, you can still enjoy playing the game overall because of its gameplay. If you want to try real-time strategy games, you should consider playing this one by Microsoft Games Studios and Relic. It's very impressive because you can choose what campaign to play. Plus, it's not very complicated to play as well. 
Last update was on: September 6, 2023 7:52 pm