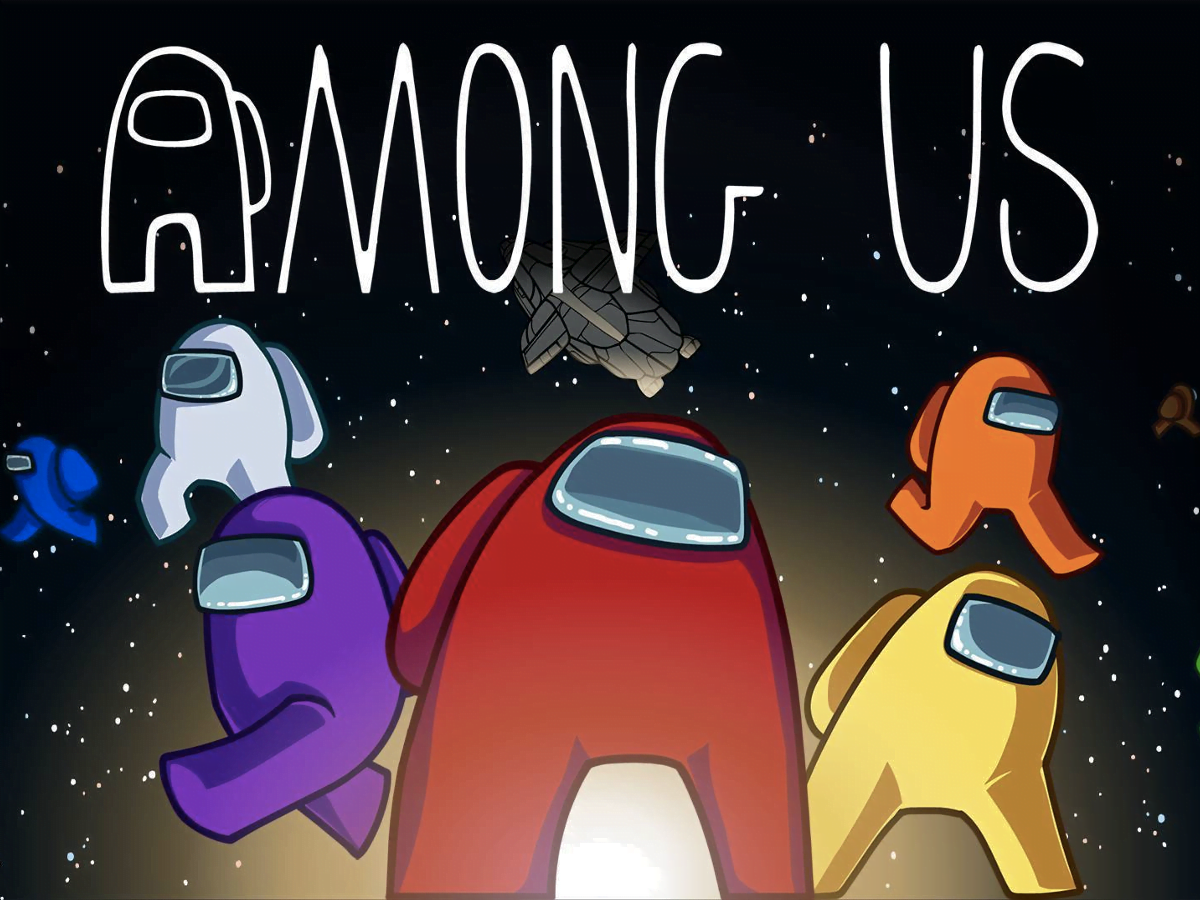 Publisher: InnerSloth
Developer: InnerSloth
Release: June 15, 2018
Among Us is one of the most random but fun games developed. It was released in 2018, but it became popular last year, 2020. Despite the pandemic, this game entertained a lot of gamers around the globe, especially young adults.
The 2D graphics are childish, which is one of its highlights, yet this game is not for kids. There are tasks you need to accomplish within the spaceship, but there's a different task if you're the nominated impostor. Being one means you have to sabotage their tasks or kill the players, and the feature can be a bit brutal. However, it's what makes it more fun to play because the rest have to figure out who the impostor is.
This game is straightforward. It's easy to play, which is why some kids can play it without adults guiding them. The left joystick is for your character's movement, while the right part of the screen is the controls for reporting a dead body, killing a character, or using something to accomplish a task assigned to you.
There's a chat feature also to communicate with the rest of the players. It's where people discuss who they think the impostor is.
Another fun thing about this game is you can dress your character, from color to headwear. No characters will look the same in one game. You can also pay for premium skins, pets, or hats to add to your character's appearance at your expense, but most gamers can settle with what they can pick before the game starts.
Before the game starts, if you're the moderator, you can customize your game's rules. You can increase the player speed, reduce the voting time, add the number of common tasks, and shorten the discussion time to make the game more thrilling.
There's a multiplayer mode for private servers if you prefer to play with people you know. On the other hand, if you're playing alone, there are public servers you can join, with random game rules. There are various servers open in public, so you'll never run out of playmates.
One downside of this game is its need for an internet connection. Playing offline is not possible because you'll need playmates, and the only way to get playmates is by connecting to the internet.
Also, one gamer mentioned how boring it could be to some, especially if you frequently play it. There are no other maps aside from the default spaceship and airship. The developer of the game released the Airship map on March 31.
Don't worry about your device's storage because this game doesn't consume too much. Since there are no other maps to download aside from the two maps available, it will not consume excessive MB due to downloads.
In an overall verdict, Among Us is a fun game to play with friends, and you can even spice it up in many ways, whether you're the impostor or the victim. However, suggesting this game to a kid may not be appropriate because the actions can be brutal. It's suitable for teenagers, young adults, or adults.
Concept
It's either you have to complete tasks, or you kill other players in the game if you're the assigned imposter. There's even a voting session between players to discuss who they think the
Graphics
The graphics are minimalistic yet appealing in the eyes of gamers. The fan art is exceptional, from characters to maps.
Sound
This game is mostly sound effects, like footsteps, electronic sounds, and a suspense one when there's a reported dead body. Background music doesn't matter to most gamers, as long as sound effects are there.
Playability
You don't play this game by level. There's one map before, but recently, the developer released a new one called airship. Nonetheless, the game is simple, and you repeat the game with your playmates when things start to get hilariously fun.
Entertainment
The multiplayer set-up is exceptional, making it the right for gamers who always play with their friends. The game may last if the impostor is good at disguising, but it can also be short if players have a good judgment on who the impostor is.
Last update was on: May 3, 2023 10:26 am