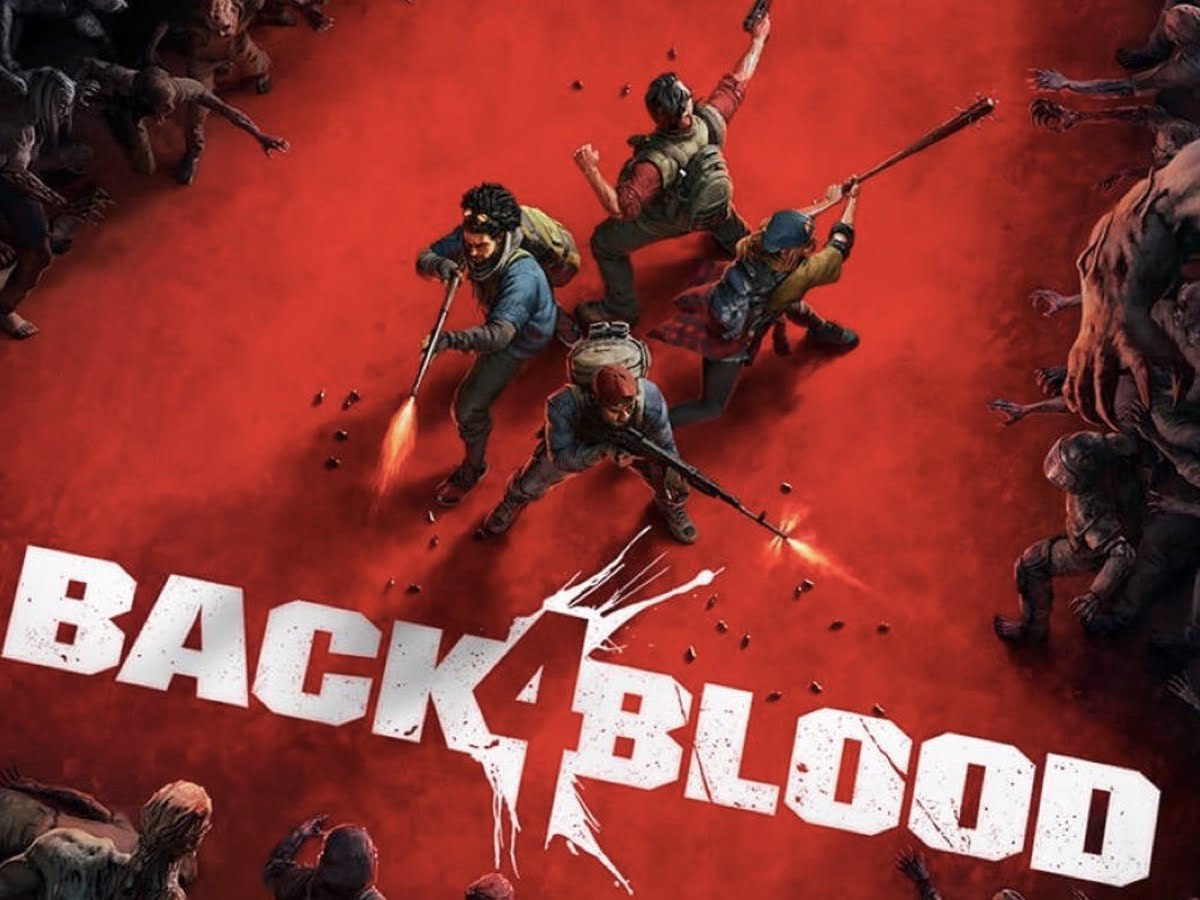 Horror games are popular in the market these days. Aside from action-adventure games, many gamers, even teens, consider buying horror or suspense games like Resident Evil or Left 4 Dead. People didn't appreciate this genre before, but when people became more interested in tactical games, they started looking for horror games that focused on survival.
On another note, there are a lot of games available in the market that will leave you undecided. If you want the best options available, here's the Back 4 Blood review to consider. You'll find out why this game makes a lot of gamers addicted to it.
Game Information
Released Date: October 12, 2021
Developer: Turtle Rock Studios
Publishers: Warner Bros Interactive Entertainment
Genre: First-person shooter
Console: PlayStation 4/5, Xbox One/Series X/S
Story
The Back 4 Blood follows the game "Left 4 Dead," focusing on the zombie apocalypse. The game took place after an outbreak, and it infected most of the people, leaving them dead. In the story, there's a group that will come together, and these are known as "cleaners." They will take on the parasite, which is infecting the people. They call the parasite "Ridden," aiming to take back what is remaining in the world.
The discovered parasite is believed to be from an alien origin, and it's taking over the world quickly. Most people have already turned into zombies, and only a few people are left, which are the players you'll control during the post-apocalyptic world. These cleaners will fight together against zombies: Hoffman, Evangelo, Walker, Doc, Karley, Holly, Mom, and Jim.
Gameplay
The gameplay of this video game is easy to understand, especially if you're playing Left 4 Dead. You can play it in a four-player cooperative game or an eight-player PvP mode. The PvP mode focused on replayability and multiplayer. You'll control these characters, but if you're playing the multiplayer mode, you'll enjoy it more as you can invite your friends to play.
It also has a card system, which makes the game more innovative. It's a new feature that you'll love. Before the game starts, you'll have to build your deck using these cards to adjust different elements. These cards can modify stamina, damage, and health. Moreover, there's a Corruption card that can compromise your progress.
Your main goal is to kill zombies, but there are other objectives to do along with the game. It involves melee combat, as well as gunplay. Plus, the "roguelike" card system will make the gameplay more interesting.
Features
The Back 4 Blood is one of the most popular new games that gamers can't stop talking about because of its many features.
The graphics of this game is very exceptional because of their 3D style. The moment you see the set of characters, you'll think of the game Tekken because the characters' 3D designs are appealing. Aside from the design of the character, you'll also love the setting designed by the team. It doesn't look like a typical zombie-themed video game because of its 3D features. Plus, you'll also enjoy watching how the weapons fire or how cards look.
Aside from the graphics, the gameplay is also exceptional. It's not too complicated to understand. The main objective is to kill zombies, but aside from that, the game also focused on how a team can work together to achieve the objectives. If you're up for multiplayer mode, you'll undoubtedly enjoy playing this game more. The PvP makes it more interesting, which is why many gamers are very excited to play it.
When it comes to this game's combat system, you will not feel disappointed because it has enough action. It's a first-shooting video game that's loaded with action, which most gamers look for when it comes to horror games. Since the graphics team made sure that every scene of the game is appealing, you'll feel excited once you take on every part of the map with your team. Plus, you'll undoubtedly look forward to fighting zombies because these have exceptional designs as well.
Furthermore, the card system added to this game is also another feature that gamers admire. Since it will let you customize or chance your stat through cards, you can prepare well before you start playing.
On another note, some gamers think it's not very far from the quality of Left 4 Dead because of its storyline. Unlike other games, the story is shallow, and not every gamer focuses on the storyline of the video game since it's all about survival. The only thing that gamers admire more is the tactical part, where they can enhance their shooting or killing enemies.
Conclusion
The Back 4 Blood received an above-average rating from pro gamers because of many things. Even though there are some points for improvements, the overall game is very satisfying for many gamers, especially the following features.
The graphics and the sounds of the game match each other. A lot of gamers enjoy playing this video game because of its 3D style. It's unlike a typical tactical game that is also a horror. The graphics are impressive, from the background to the characters.
The gameplay is another reason why it's one of the popular games these days. It may have similarities with Left 4 Dead games, but you can guarantee that it's unlike horror games with low-quality graphics. The game's action makes it more fun to play, especially when you're killing zombies with melee attacks or gun plays.
On another note, the storyline of the game is not as impressive as the rest. It's not deep enough to capture the hearts of the gamers, which is why others think it lacks narrative. Nonetheless, the overall feedback about the game is exceptional.
If you want something new to play this weekend, you should check out the new game of Turtle Rock Studios. It's one of the best horror games you should not miss out on because it has many exciting features to experience. If you want a fulfilling gaming experience, you should play the Back 4 Blood video game.
Last update was on: August 12, 2023 8:33 am