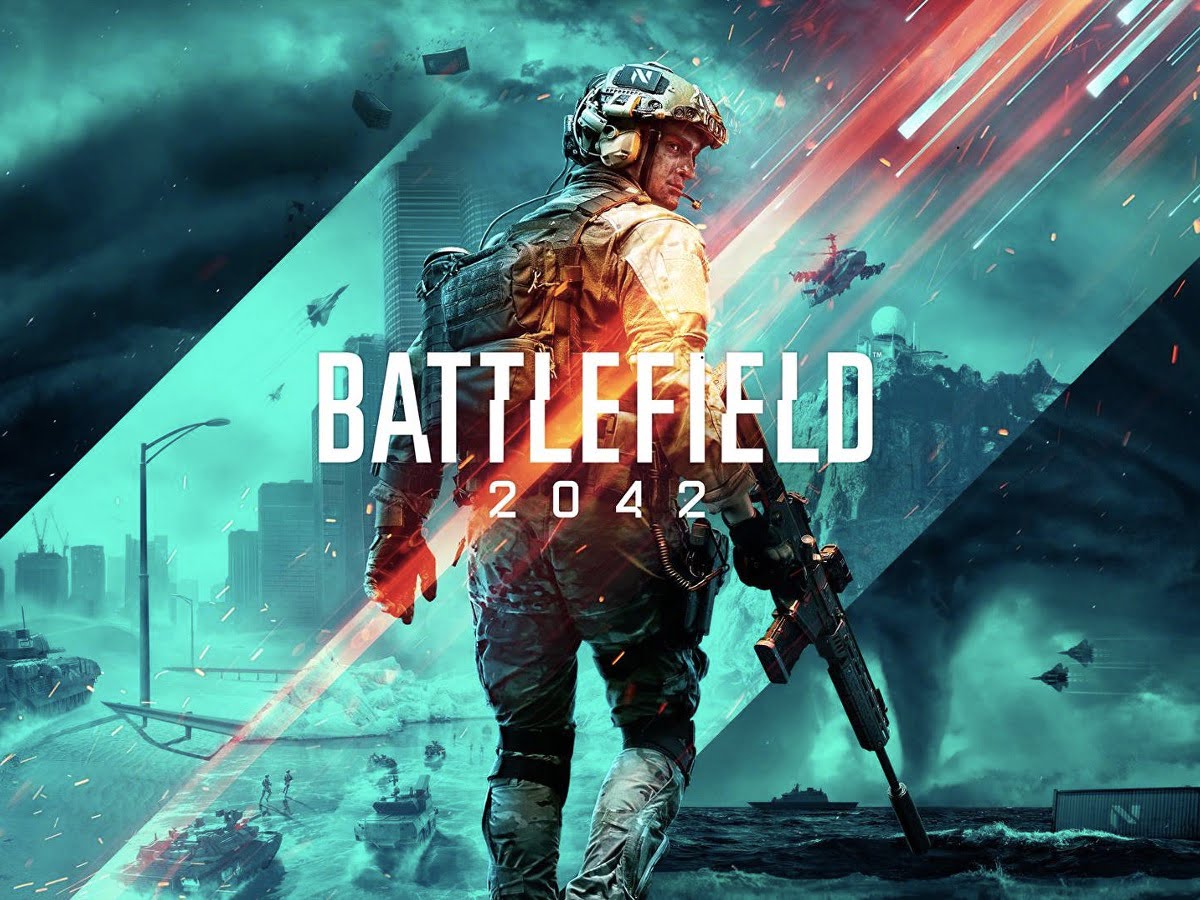 Shooting gamers bring a lot of entertainment to gamers. There are many options now in the market, but some gamers are still having difficulties choosing which one is the best to play. Moreover, most gamers prefer playing any video game under this genre on their computers than PlayStation or Xbox because it's easier to control. If you want an exceptional game, you should check this Battlefield 2042 review to convince you why it's worth your time. 
Game Information
Released Date: November 19, 2021

Developer: DICE

Publisher: Electronic Arts

Genre: First-person shooter

Console: Computer, PlayStation 4 and 5, and Xbox X and S
Story
The story of this video game is not for a single-player campaign. The story revolves around multiplayer gameplay, and it's all about the devastation from climate change. It was decades ago, and the set included the scenario of the bankruptcy of Germany. The bankruptcy led to the European Union's collapse, and it came to a peak in 2040. The Kessler syndrome occurred, which caused 70% of the satellites to crash on the planet. After the crash, there was a global blackout, causing tension between Russia and US or the United States, and this tension caused the war in 2042. 
The game also features a story where Michael K. Williams performed, which is a reprise from the role of Irish, or Kimble Graves in Battlefield 4. There are also 10 specialists involved, such as Maria Falck, who's a German medic with a pistol that gives healing darts, Wikus Van Daele, a suit-wearing sniper from South Africa; Webster Mackay, a former soldier who is fast, and Santiago Espinoza, a Mexican soldier who can damage a tank. 
Gameplay
You'll play this video game from a first-person perspective, like typical shooting video games. The gameplay is like the previous versions of Battlefield 2042, but it focuses more on the multiplayer mode. It has a futuristic setting, along with futuristic gadgets and weapons, like drones and turrets. There's no main protagonist to control, but different specialists to select, depending on their abilities. 
As you play this video game, you can request any vehicle air-drop to any place on the map, and it also lets players customize the weapons right away while you're playing. There are different classes, such as Recon, Medic, Engineer, and Assault. You choose which class you prefer to control in the team. Aside from that, you can wield the weapons that other players unlocked. 
There are three gameplays, and the first one is All-out Warfare. It incorporates Conquest and Breakthrough. In Conquest, two teams will fight each other to get control points, and when you capture all, you can control the sector. On the Breakthrough part, a team should try to secure the controlling points of the other team, while the other one should defend their points. 
The other mode is the multiple cooperative modes, which the developer called Hazard Zone. If you're playing using your computer, PlayStation 5, Xbox Series S and X, you can compete with 128 other players. If you're using your Xbox or PS4, you can play with 64 players. In this mode, you can customize the multiplayer mode, depending on your or the team's preference. Moreover, it can support cross-platform users of the computer, PlayStation 5, and Xbox Series. 
Features
Battlefield 2042 is one of the trending shooting games in the market these days, and many gamers enjoy playing it because of many features, such as the following. 
The graphics are impressive in their 3D form, unlike typical shooting games that follow a modern style. The setting is futuristic, so the graphics adapted to a more futuristic vibe, but it still portrays how wars are. There's nothing weird in the design, which is one thing you'll appreciate. Moreover, the team did an excellent job in designing the background and characters. 
There's no deep narrative about this video game, but the story focuses on what happened after the US and Russia's tension spiked. It's also a multiplayer mode, which doesn't focus on the story before the battle. However, there are various specialists with different stories, and it's one thing that might fascinate you further. 
Lastly, the gameplay is unique because the set-up is not following the typical army-like shooting games. There are different gameplays you'll stumble on as you play it, like the All-out Warfare and Cooperative multiplayer. The best part about these game modes is that you can customize the cooperative one. You can even battle with 128 or 64 players, depending on the console you're using. 
Conclusion
Battlefield 2042 comes with interesting game features that many pro gamers admire. It received an above-average rating for many things, but some gamers didn't appreciate how it doesn't have a single-player campaign.
The gameplay is the best feature of this shooting game because the developer introduced some tweaks from typical gameplays. The All-out Warfare has two sub-modes, where you can play it in Conquest or Breakthrough. Aside from that, there's competitive gameplay that you can customize, making it more fun for gamers. 
If you're a fan of light stories, you'll love this one because the narrative is not too deep, unlike typical adventure games have. It introduces the setting, but the focus is more on the gameplay where you need to strategize and fight other players from the opposing team. 
Lastly, the graphics will not disappoint you because of their 3D style. It doesn't lack when it comes to appealing because the team designed the background, weapons, and characters to perfection. 
On another note, some gamers didn't like how the gameplay didn't have a single-player mode. Nonetheless, the features of this video game satisfied most gamers. The gameplay is not boring, while the graphics also make it more fun to play, regardless of whether you're playing on your computer, Xbox or computer. If you're looking for a shooting game to try with your friends, you should play it. 
Last update was on: September 6, 2023 1:11 pm