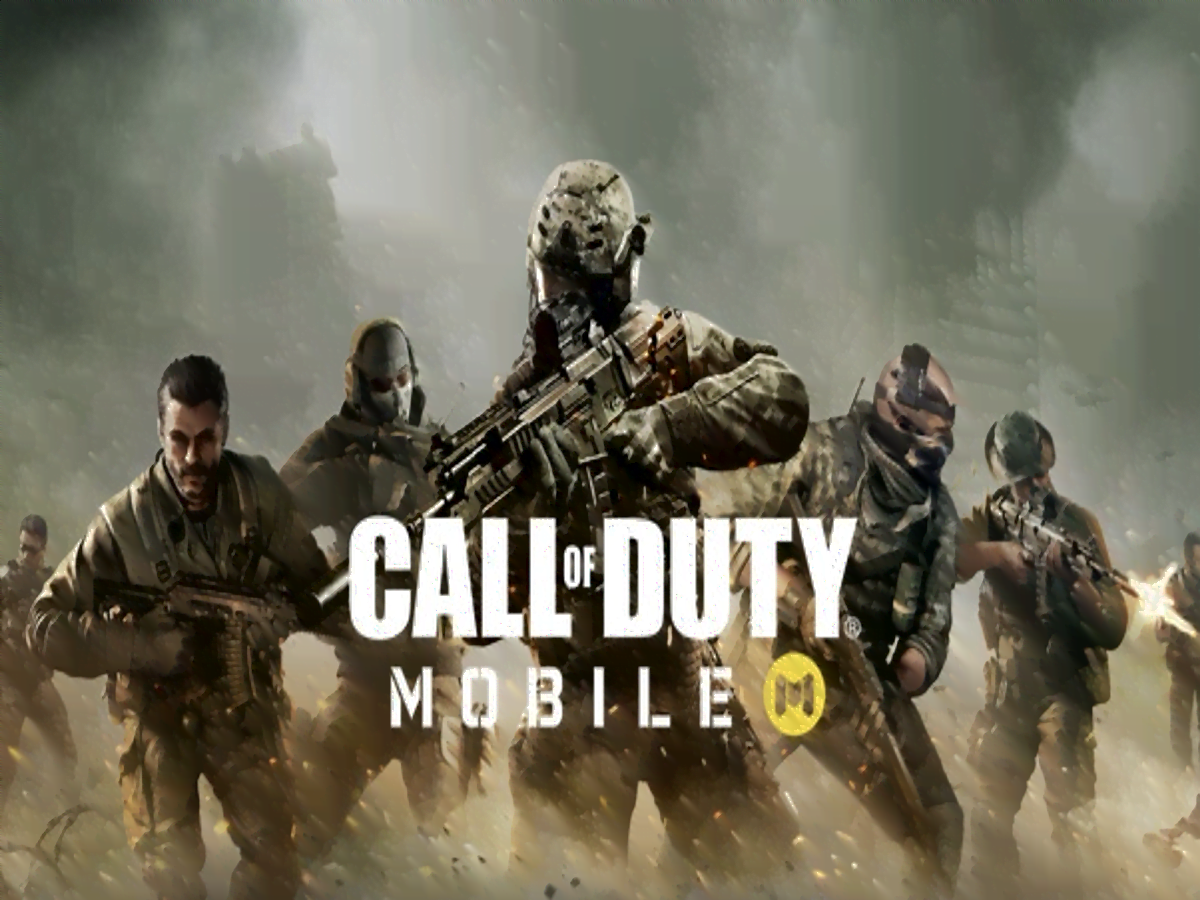 Developer: Tencent Games
Publisher: Activision
Release: October 1, 2019
No gaming console Call of Duty? Do you prefer a more convenient way to challenge your friends in a tactical field? Whether you're an Android or an iOS user, you can play Call of Duty: Mobile anytime and anywhere.
The sound effects and music of this mobile game are exceptional. It's as if you're on the actual battlefield. From conversations to reloading, everything is satisfying in the ears. There are no swear words used, and it's a plus point for this game in case children are around. Children shouldn't watch the game, so it's best to wear earphones during your playing time.
The best mobile games to play are those with realistic graphics, especially when you're playing shooting games. Who would want a 2D graphic for this genre, right? You'll love this game's graphics, especially the battlefields.
"I love the playability of this game!" says one gamer, and it's a fact. Aside from its exceptional graphics, and the controls are not too hassling. You can choose which setting suits you, and you can also customize the controls. Newbies can go for the simple one, while pro gamers can choose the advanced mode.
Multiplayer and Battle Royale modes are available, and these will undoubtedly entertain you. The multiplayer mode's core modes are Team Deathmatch, Search & Destroy, Domination, Frontline, Hardpoint, Gunfight, Free for All, and Kill Confirmed. As for the Battle Royale mode, the Alcatraz and Isolated maps will play third or first-person perspective. The best thing is that you can invite your friends to play with you as a team or duo.
Another gamer said that this game's versatility is another reason to love it. You can play it for free, but there are also in-game purchases if you want to level your game up. Suppose you don't want to spend anything, no worries! This game is generous when it comes to rewards and gifts.
On the other hand, the main downside of this game is the space it needs. Downloading it will already ask for at least 1.6 GB of storage. As you continue to play, unlocked guns and maps will also consume additional storage. Most iOS users struggle with clearing storage, yet Android users are worry-free since they can use the storage from their device's external memory.
Another downside is the need for a Facebook account, or you play as a guest. Some people are not active on social media, and some might not even have a Facebook account. If you don't mind losing your record, you can play this game as a guest. However, it's such a waste to play as a guest, so it's best to have a Facebook account.
Internet connection is needed, too! It may be portable, but you can't play offline. It's best to connect to Wi-Fi if you don't want any interruption.
With Call of Duty: Mobile, you get a satisfying gaming time at the comfort of your smartphone or tablet. There are still some features to improve, but the playability of this game is enough for beginners.
Concept
Call of Duty: Mobile is similar to most shooting games played on PCs, except that it's portable.
Graphics
Everything is exceptional, from guns to arenas, and it makes every gamer enjoy the game more.
Sound
Background music is catchy, and you may hear new music, depending on the season, like Christmas.
Playability
This game doesn't use a per-level scenario, yet you get to meet tougher gamers within your rank with a higher rank. It's how this game becomes more challenging.
Entertainment
Tutorials are available, but you'll immediately get a hint on how to control your character. It's very entertaining, even when you're playing it solo. Most of the time, you'll end up playing it for more than an hour, especially when you're winning matches consecutively.
Last update was on: August 12, 2023 2:03 pm