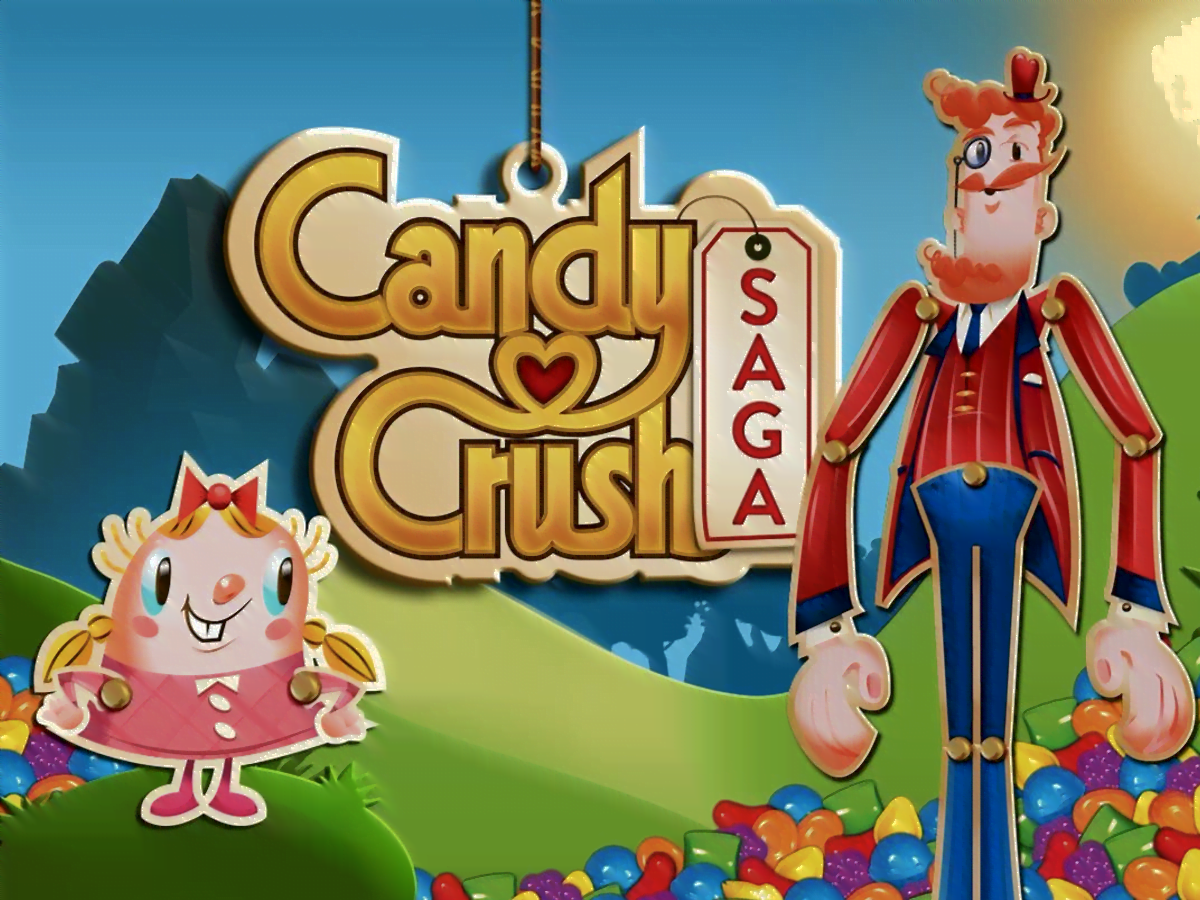 Developer: King
Publisher: King
Release: April 12, 2012
Candy Crush Saga is a well-known mobile game since 2012, up to now. After King introduced this game in the market, many downloaded it. Both kids and adults enjoyed playing it regardless of any device they use. The new version is better, and despite the growing competition in the market, this game remained strong, gathering high reviews from Google Play and App Store. Here's a review about how exceptional this game is.
Since the release, this game has remained as a free play. It doesn't take too much of your device's storage, but it has impressive playability. However, kids from ages eight and below may not get how the game works. You need to strategize as the level goes higher since you have to consider the number of moves you need to use to finish the level.
The graphics drive gamers crazy, especially the candies. Since its release, and up to now, the developer has kept the graphics. All candies look realistic that you'd want to eat these. Aside from that, the art is also exceptional.
If the graphics can make you crave yummy candies, wait until you hear the cracking candies' sound effects. It's one of this game's highlights, especially the words "Delicious" and "Sugar Crush." Aside from that, the background music can give you a calming vibe, letting you focus on your game.
It's also a good thing to link your Facebook account because it can also serve as a backup file if you need to reformat your device. Imagine losing all the levels you finished out of hard work. That'll be a big waste.
There are more exciting levels to unlock with the newer version of this game. There are also other characters introduced, which sometimes bring special levels.
On the other hand, like most mobile games, it requires an internet connection. Also, in-game purchases can ruin your budget once you start to get addicted to the game. Most of the time, you'll encounter instances where you only need one move to finish the level, yet you ran out of moves. In-game purchases can save your game yet hinder your savings.
You can expect an exceptional gaming experience from this game because it's not too complicated to play, and it's easy to navigate. It doesn't have complicated controls because you'll touch and switch two candies to get the game going most of the time. What makes it a bit challenging is the need to finish the level before running out of moves.
Whether you're playing this game on your smartphone or a tablet, you get a satisfying gaming experience. Lags are minimal, and you can always continue where you stopped. Aside from that, the game runs smoothly, keeping your momentum still, especially on combos.
Candy Crush Saga is one of the effective stress-relievers. More adults are getting into this game because it's not too complicated to play, and it's very easy to navigate. Plus, it's free for any device! If you want an enjoyable time, give this game a try now.
Concept
To play Candy Crush Saga, you have to swap candies to make a match, and it's how you can score. If you match more candies horizontally or vertically, the higher score you get until you reach "Sugar Crush."
Graphics
This game's graphics have always been satisfying since its release, but improvements are added characters and special levels. Despite some changes in other parts of the game, the developer maintained the graphics for the candies.
Sound
The shuffling or swopping in-music as you open the game is never boring. Aside from that, the sound effects of candies falling or popping add life to the game. You can never enjoy this game without hearing these sounds.
Playability
There are added levels in the updated version of this mobile game. Higher levels get more challenging, especially when you have lesser moves available. Unless you use in-game purchases, you'll need to strategize.
Entertainment
This game has always been entertaining despite being challenging. You'll never really know what set of candies you'll have, so you have to prepare for every game. It doesn't need a big update on the gameplay because the levels are already challenging enough.
Last update was on: September 6, 2023 1:53 pm