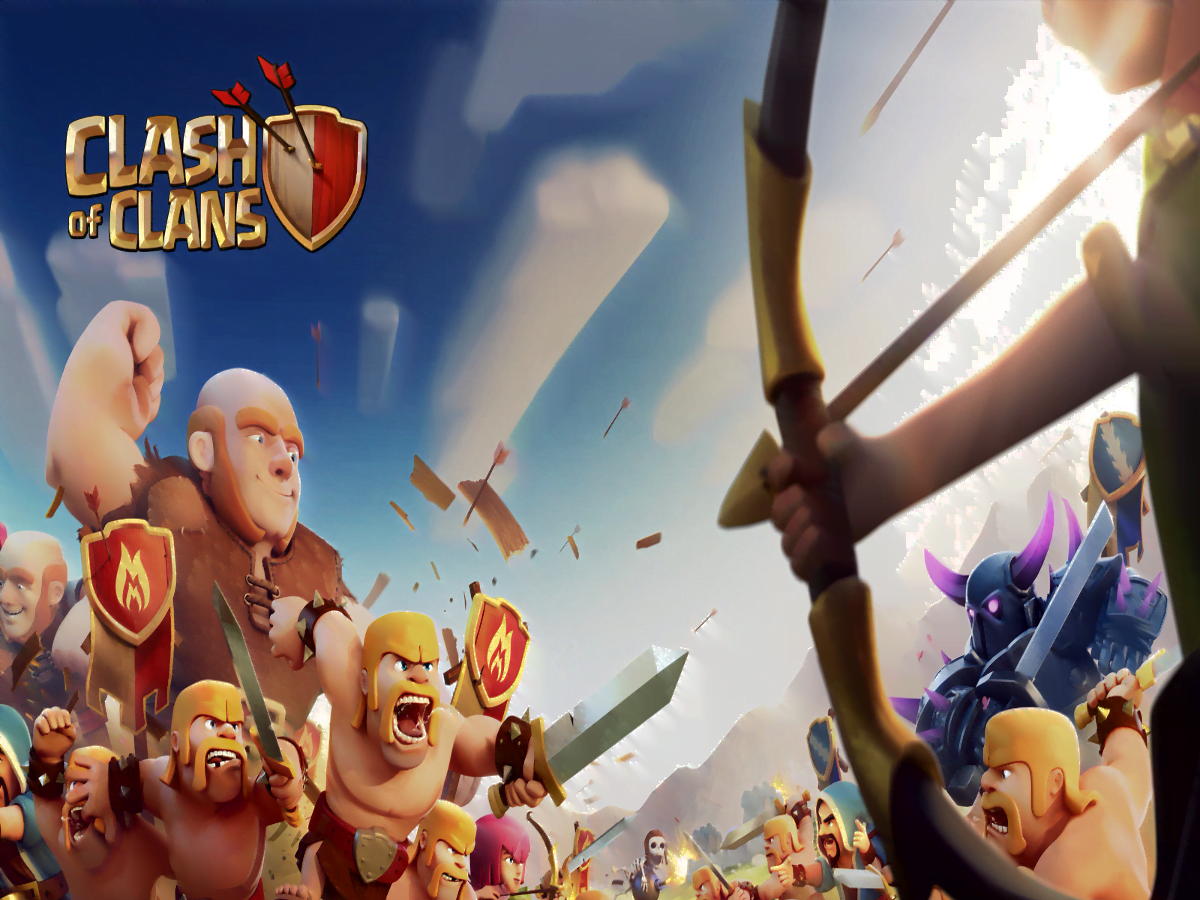 Publisher: Supercell
Developer: Supercell
Release: August 2, 2012
Before the rise of Call of Duty: Mobile and Mobile Legends: Bang Bang, gamers can't get enough Clash of Clans. Although many games compete with it, some still prefer to play it because of its playability.
When Supercell released this game in 2012, it captured the attention of many gamers. It's a top-down strategy game where you get resources to build your village and train an army. You either attack other gamers' base to get resources, or you defend your base.
The graphics of this game is pleasing in the eyes, especially the characters. From buildings to trees, you'll love every graphic displayed while playing. Aside from that, the sound effects are another reason it can give you a satisfying gaming experience.
Most young adults or adults play this game more than kids because playing it will need your tactical deployment to defend your base. You need to place and upgrade fences and weapons that will defend your base from attackers. Plus, you have to train your army, which means you need to forecast how many swordsmen and archers you need in case of attacks.
As you build your village, navigating the controls is not hassling at all. Kids may struggle to understand the controls during the build mode, but it's not too complicated to understand for older gamers. Whether you're building structures or upgrading, the instructions are understandable.
This game requires an internet connection. Playing it offline is hopeless, and you need a stable internet connection because once you got disconnected during an attack, you may lose more than the game.
It has an Intense PvP feature where you can raid other bases, and they can also watch how you destroy their defenses or how they defend their base. It's the same for you if someone dares to attack your village. You can review the battle to develop new strategies to make your base stronger than the last attack.
It's a free-play game, yet there are In-app purchases are available for gems. Some gamers tend to buy gems to upgrade their buildings, fences, and army, but if you don't want to spend anything, you can take a long way, which is through raiding.
This game can be addicting, especially when victory obsesses you. It's best to play it with moderation, so it doesn't affect other aspects, such as your studies or family time. It can be an excellent stress reliever, but it's best played with moderation so you can appreciate the game more. Plus, spending too much on gems may ruin your monthly budget. It's best to weigh whether you need to buy gems or not before spending anything.
There may be many games in the market, especially MOBA games, yet this classic strategy game still knows how to compete with newly released ones. It's beneficial to gamers, too, since it can improve their ability to develop better strategies. Strategizing is an excellent activity for the brain, and you can enhance yours with Clash of Clans.
Concept
This game is about defending your village by building strong defenses and attacking other villages to get resources. You either need gold coins or elixirs to train your army, build resources or defenses, and upgrade these.
Graphics
The graphics are enthralling, from building structures to characters. It's not 3D, but since the art is small, it's cute, and it has a cartoon vibe despite exploding bombs or firing canons,
Sound
The game doesn't focus on extravagant background music. It only plays a glorious sound in the background. What's catching gamers' attention are the sound effects from guns, building structures, and minimal noises from characters.
Playability
You have to increase your level by upgrading the town hall and other structures in your village. As you level up, you receive awards. Playing it is not too complicated that even kids can play it, yet it requires a good skill of strategizing if you badly want to protect your loots from enemies.
Entertainment
It's very entertaining that you will not notice how much time you've been spending while playing. There's a replay mode for all attackers, so you can review how you can change your strategy for defense. Aside from that, it makes you want to monitor your village so you can upgrade what you can.
Last update was on: September 6, 2023 11:58 pm