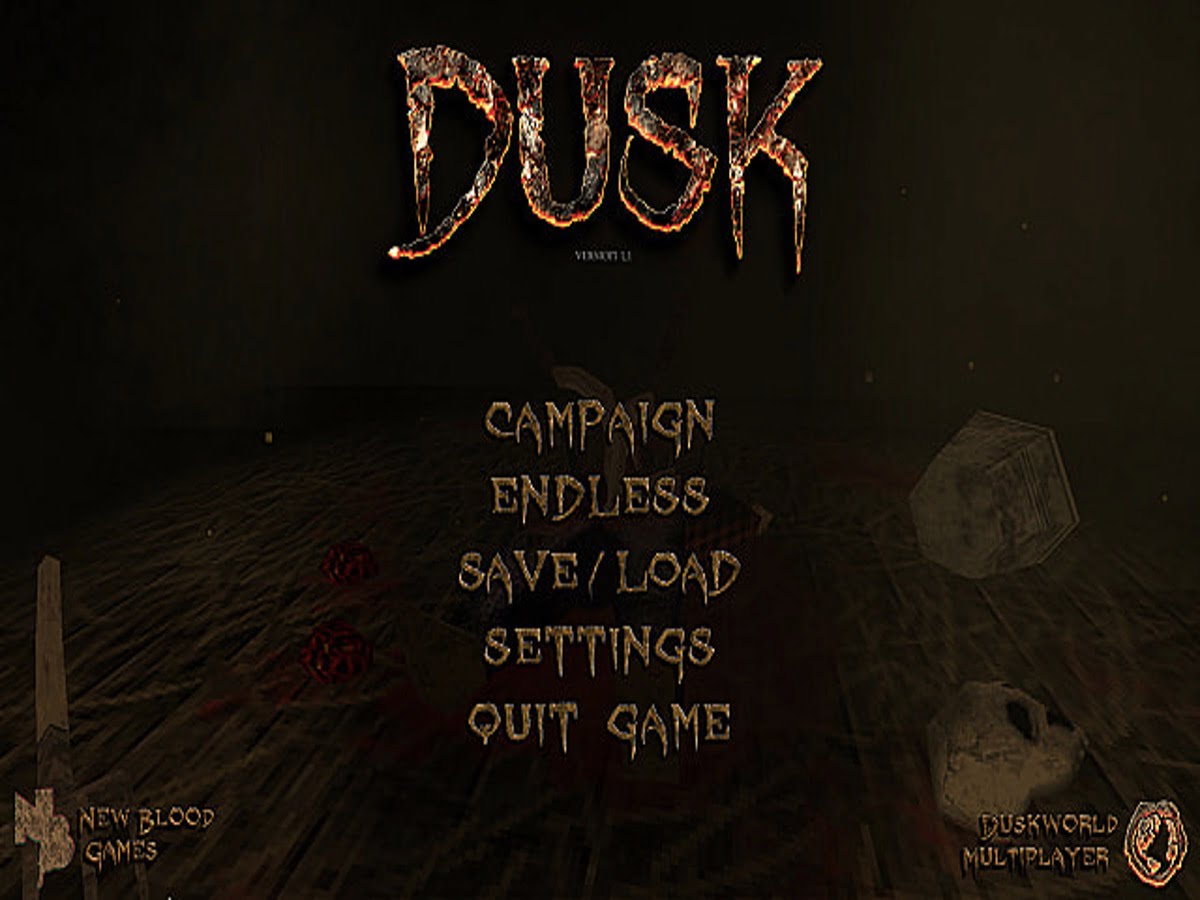 There are countless games in the market under different genres, so gamers will not run out of choices. Playing video games these days makes people happier, and it keeps them away from stress, regardless if you're playing an action or a tactical game. Nowadays, video games are not for kids anymore. Even adults buy their consoles to have fun after a stressful day. 
Suppose you're searching for a unique horror game to play on your Nintendo Switch or computer. Why not check out what New Blood Interactive has to offer? Here's the Dusk review to convince you why this video game is worth your time. 
Game Information
Released Date: October 28, 2021

Developer: New Blood Interactive

Publisher: New Blood Interactive

Genre: Action, Shooter

Console: Computer, Nintendo Switch
Story
The story of the game begins in a town in Pennsylvania, which was called Dusk. It's a fictitious town where there's a big network of ruins called Lovecraftian. These ruins are under farmland, which the government of Pennsylvania found attractive. The government commanded military personnel, along with scientists, to start research labs in the town. Aside from that, the government also advised them to establish factories to try to connect the ruins' magic. 
Amid the research, the team became a victim of demonic possessions, which also involved business disasters. After this incident, the government forced offcuts to leave the town, and it built a big wall surrounding the area. The purpose of the wall was to seal the town from the outside world. 
The main protagonist of the game is DuskDude, who is also known as The Intruder. He's a nameless hunter who heard about the rumors and what's hidden in the town. The town's residents apprehended him, and they brought him to a private farmhouse, leaving him onto a meathook. 
There are three episodes you'll encounter, where the first one is The Foothills. It's in the outskirts of the wall of Dusk. The second one is The Facilities, and you need to fight the remnants possessed by the demons. Lastly, the final episode was The Nameless City, and the protagonist will realize that he's in an alternate reality. You'll encounter these episodes throughout the game. 
Gameplay
You'll play this video game from a first-person perspective, and you'll control DuskDude throughout the levels. The primary objective is to reach the level's exit, and you'll have to survive all dangers ahead. Some of the dangers you'll encounter include demonic livestock, robed cultists, possessed soldiers, and sentient scarecrows, which are hostile enemies. 
There's a combat system in the game, and you'll use different weapons to fight the enemies. You'll stumble on dual pistols, dual-wielded sickles, assault rifles, double-barrel shotguns, single-barrel shotguns, magic crossbows and hunting rifles. You'll also encounter other weapons, like a magic sword, a mortar, and a Riveter, which is a weapon that targets exploding rivets. Moreover, there are abilities involved in the game, like back-flips or front-flips. 
You can play this game in either a single-player or multiplayer mode. If you want to play with your friends, you can try the online deathmatch mode to support 16 players. You'll encounter a 1990s first-person shooter-vibe since this video game inherited these features from older arcade games. 
Features
Dusk is a suggested video game to users using computers or Nintendo Switch because it comes with impressive features. 
The game's graphics are not boring because they will give you a nostalgic vibe as if you're playing back in the 1990s' era. The graphics of this video game are a combination of 2D and 3D styles, which is similar to Roblox. It maintains an old arcade vibe to make it more interesting. However, not all gamers are very impressed with the graphics when playing it in their Switch. 
The gameplay of this game is very impressive because it comes with different episodes. It's not too difficult to understand, letting you enjoy the game further. Plus, playing it in a first-person perspective adds more fun to its overall gaming experience. 
You can also expect a combat system in this video game, and you'll encounter many weapons, which you'll love if you want more action. There are several weapons to select, and you'll need these weapons as you face your enemies throughout the episodes, especially in episode two. 
The story of this video game is also another reason why many gamers love it. Even though it's fictitious, many gamers still think that the narrative is unique, making the entire game more interesting. 
Conclusion
If you want a new gaming perspective on your Nintendo Switch computer, you should play the Dusk video game by New Blood Interactive. Gamers gave it an above-average rating because of many things, like the following. 
The gameplay is fascinating, and it's easy to understand. It's also loaded with action and horror, which makes the game more thrilling to play. You will not have a hard time understanding what needs to be done because the controls are straightforward. Furthermore, there are different settings to explore, and these are fascinating to explore, especially The Facility. 
The combat system of this video game will not fail you at all. You can use different weapons to kill your enemy, and you'll never run out of options in finding ways how you can kill them. It can be a bit brutal since it's a horror game, but you'll still enjoy playing it. 
Lastly, gamers admired the story of the game. The setting may not be real, but it still gives an excitement to gamers when they play it because of its uniqueness. Moreover, you'll play the game from a first-person perspective, letting you experience the game in real-time. 
If you want an adventure, unlike the typical adventure games you play in the market, you should check out the game by New Blood Interactive. It's not unique by gameplay, but it's also fun to play because of its combat system. Dusk met the expectations of many gamers, which is why one of the popular games these days in the market. If you're curious about what makes it exceptional, it's time to experience it. 
Last update was on: September 6, 2023 8:19 pm