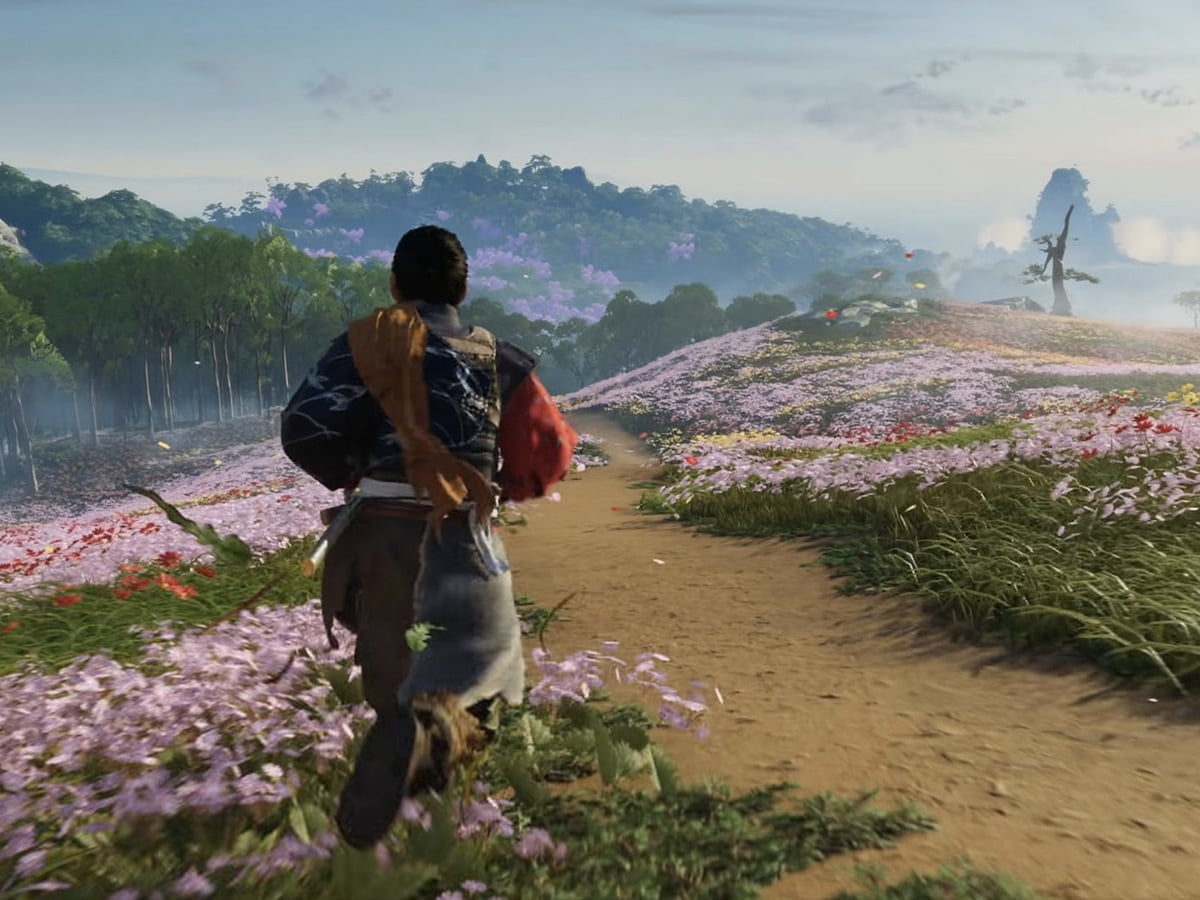 One way to get away from stress is by playing video games. Most people nowadays enjoy playing video games, regardless of any age. You'd be surprised that even adults are fond of playing action-adventure games more than kids.
Aside from Nintendo, PlayStation has also been there for every gamer since day one. It has been releasing advanced consoles, which have better features than previous ones. Moreover, it has been introducing many games, on CDs or through their PS store. You'll never run out of choices in selecting games, especially when you're into action games.
Sony releases many action games, and most gamers agree that these are exceptional, like Horizon: Zero Dawn. If you're looking for a more challenging but fun action game, read this Ghost of Tsushima Iki: Island Expansion review. You might enjoy it.
In the later part of Jin's story, there's a difficult choice for Jin to make: fighting against Shimura. It's either he kills him to provide him a proper death as a warrior or spare his life, which means he'll have to abandon the samurai code. Regardless of any decision, Jin takes he'll still be the enemy of the Shogun.
Game Information
Released Date: July 17, 2020 (PS4) and August 20, 2021 (PS5)
Publisher: Sony Interactive Entertainment
Developer: Sucker Punch Productions
Genre/s: Stealth, Action-adventure
Console: PS4 and PS5
Story
The protagonist, Jin Sakai, is a samurai warrior, and he's the remaining member of the clan. He and his uncle, Lord Shimura, tried to prevent the invaders. Unfortunately, they lost the battle, his uncle was captured, and he was left wounded or dead. A thief named Yuna found him. After the island's fall, he tried to recruit allies and trained to get back on the Mongols since he can't do it by himself.
As Jin reaches the Iki Island, he's facing more challenges because the people living on the island don't like samurai warriors, especially his clan. He had to win their trust to help them, but he also had to hide his identity.
Gameplay
This video game is an action-adventure stealth game, and you get to play Jin from a third-person perspective. It's available in multiplayer and single-player modes, which is a good feature of this game.
You'll need to finish the first act to get to the Iki Island, which is the added feature to the game. This area is where you can witness how the Mongol leader poisoned the people there. The twist is that instead of dying, the drug leads them all to the madness that only shows painful visions of their fears and regrets.
Aside from the main quests, you'll also stumble on side quests to make your gaming experience worthwhile as you play this video game. There's also a one-versus-one dueling feature, where you get to battle non-playable characters from side quests.
The graphics of this game is exceptional, aside from the sound effects and music. If you're using a bigger television, you'll undoubtedly enjoy playing it with a higher volume. From the outfits to the surroundings, everything is pleasing in the eye. It has similar graphics with Final Fantasy, but this one's better.
The sound quality is also impressive. The developer recorded different sounds in Japan, like birdsongs. Aside from that, you can choose whether you want the Japanese language with English subtitles.
The difficulty level of this video game makes it more interesting to other gamers, especially pros. It makes it very realistic, meaning surpassing the quests may not be as easy as other action-adventure games.
Moving over to the multiplayer mode, you can complete story missions using another player. There's also another model, the horde mode, where you get to fight many enemies, and you can play it with four more players.
Features
The story of the game is one thing that gamers love. Since it's all about revenge, you'll find every quest more challenging compared to other games. Also, since it involves samurais, everything will be brutal, which makes it more thrilling and fun at the same time.
You'll encounter fast-paced combat against different enemies, and it involves actions such as parrying, calculated dodging, or fighting your stance mid-battle. There is also an environmental puzzle, which adds fun to the quests. Imaging calculating whether you can reach the distant shrines from cliffs or not. It's a hands-on game that you'll undoubtedly love playing.
The Iki Island is an extension, but it doesn't leave a big impact on the entire Ghost of Tsushima's scope. There are interesting additions to the entire game because of the expansion, but it only gives a little variety.
When you have arrived on the island, there's an added contrast to the whole game. People don't trust samurai lords, especially his clan. You'll need interactions so the character can help the islanders while keeping his identity.
Your enemies are nothing but Mongol fighters, so there's nothing much to expect regarding the combat's difficulty level. There's no big alteration when it comes to the combat, but the expansion provides new tricks.
You'll find The Eagle very interesting because, in the story, she's an excellent villain. She had less exposure, which is a downside because you'd wish she'll appear for a longer time throughout the game. She's continually portraying her military campaign on the island, and she'll also make an offer to you. Within her scope in the game, there are lore items around the area, as well as side quests you'll enjoy, which will make you get to know her more.
The horse charge is one of the most awaited events in the game. You can hit a button while you're mounted and barrel through your enemies on foot. This move will let you start a fight by damaging your enemies in one pack. After a few upgrades, along with the horse armor from a side-quest, you'll find these very useful along your journey.
Aside from quests, you'll also enjoy open-world activities, including bamboo strikes and haikus. You'll also love the archery challenges, along with the animal sanctuaries. Aside from that, your character will also play the flute. The songs you get to play using that instrument are not hard at all.
When it comes to weapons, this action-adventure game doesn't feature a lot. Since it focuses on the era of samurai warriors, most are using swords to fight each other. You might find it a bit boring if you want to play games where you can use different weapons per quest.
Lastly, the map is not as complicated as other maps from action video games. It's straightforward, easy to understand, and you get to destinations without any hassle, unlike the big maps of Horizon: Zero Dawn.
Conclusion
The Ghost of Tsushima: Iki Island video game gathered an above-average review. Many gamers agreed that this game is impressive, although it still needs minor improvements to make it more fun.
The content of this game is very worthwhile because of the addition. The story lets you explore the past of Jin, letting you understand the game further. The improvement of his character brought more depth to the game's base. Because of the addition, the new story will give you a feeling as if it's an important piece of Jin's overall tale.
When you reach the island, you'll admire its graphics. It will give you a vacation vibe because of the stunning surrounding. The animal sanctuary gave the overall area a better vibe because you'll be able to interact with animals. If you're trying to look for a fresher view along with the action, you'll love this game further.
Gamers also admire the idea of environmental puzzles, which are scattered throughout. It's something unique as part of the gameplay because some action-adventure don't have this feature. It adds challenges to the quest.
The multiplayer mode is also what gamers appreciate. Most action-adventure uses a single-player mode, making you a soloist until you finish the game. Since there's a multiplayer mode, you can invite four more players to join you in another game mode.
Also, other gamers admire the part where Jin gets to play the flute. Video games before don't have these features because the gameplay only focuses on combat. It's a good thing that nowadays, features like this are part of the gameplay. It also influences the player so that you can also feel the need for a break after playing the game, fighting enemies, and finishing quests.
On another note, some gamers don't appreciate the story because it can be predictable. Most gamers know how the story will end, and it kills the vibe of finishing the game up to the end.
The open-world activities are not very engaging, according to other gamers. Some think these activities are very interchangeable, which is not a good impression to pro gamers who expected more on this game.
Nonetheless, the overall feedback of above-average is enough to convince you why you should give this game a try. The graphics and sound quality match the gameplay, which is why you can assure fun and challenges as you play this game.
Last update was on: August 12, 2023 10:45 am