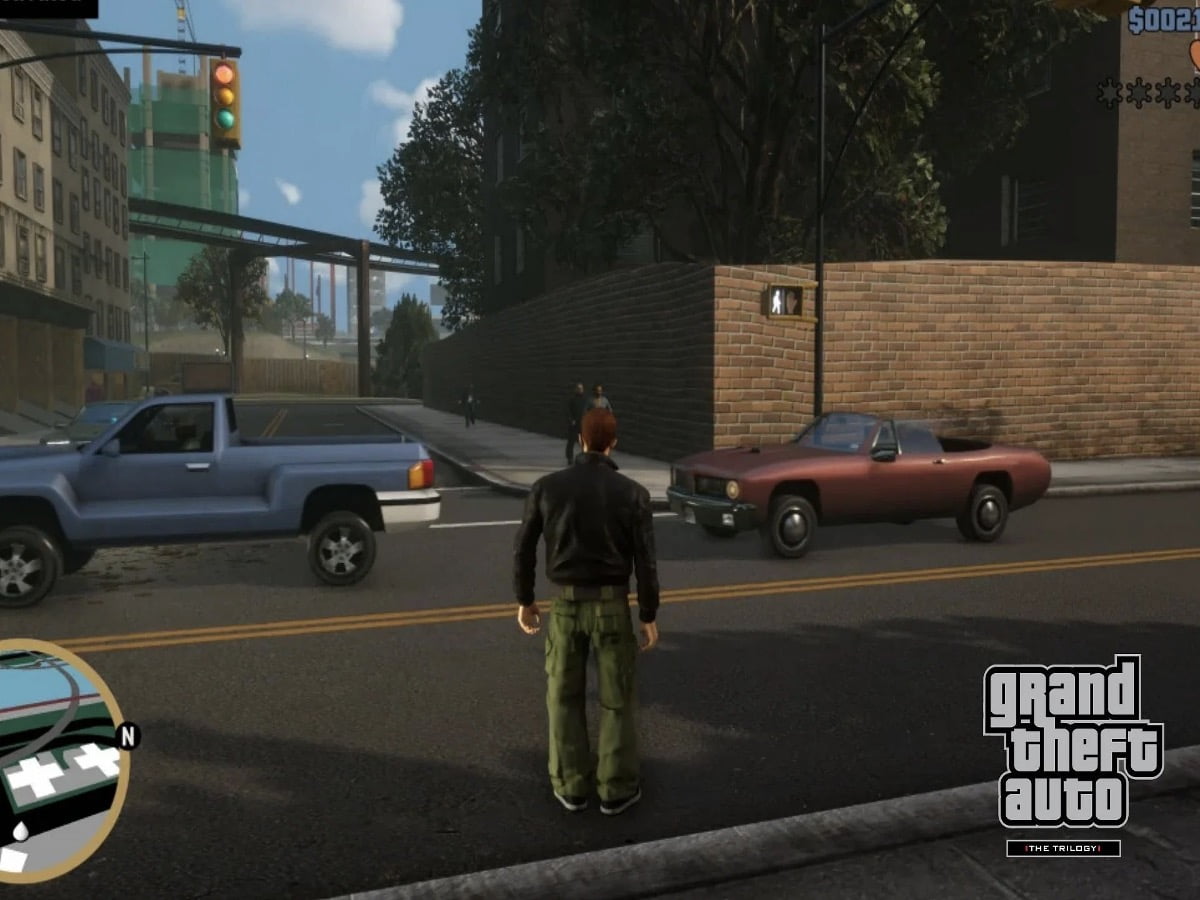 Who doesn't know Grand Theft Auto games? This GTA series has been one of the most played video games since the early 2000s, and Rockstar Games made sure every version they release becomes better. Even though the story of these games is not very desirable for a younger audience, these games still get a lot of good feedback from gamers because of their authenticity. 
Now, Rockstar released the most updated version, GTA V, but there's something more interesting than the newer version. If you want something exciting, you should read the Grand Theft Auto: The Trilogy review. It will take you back to the time when you used to play these classic games. 
Game Information
Released Date: November 11, 2021

Developer: Rockstar Games, Grove Street Games

Publisher: Rockstar Games

Genre: Action-adventure

Console: PlayStation 4, Nintendo Switch, Xbox One, and Xbox Series X
Story
This trilogy consists of three Grand Theft Auto or GTA gamers, and these have different stories. 
The first game is GTA III, which was released back in 2001. In this video game, the protagonist is named Claude, and he was a criminal who shot his girlfriend named Catalina. After his arrest, he escaped while being transferred to another prison. After escaping, he became friends with experts who master explosives until he met Leone, a mafia family. He assisted the Mafia, and that's where his journey began. 
The second game in the trilogy is GTA: Vice City, which was released in 2002. The protagonist in this game is Tommy Vercetti, and he got out of prison after serving there for 15 years. Sonny Forelli, his boss, wanted to do drug operations, so he sent Tommy to Vice City to check the deal. However, there was an ambush, which he and Ken, a lawyer, escaped. Now, he needs to find out the mastermind behind the ambush. 
The third game is GTA: San Andreas, and in this game, the protagonist is CJ. He returned to Los Santos, and when he arrived there, he stumbled on C.R.A.S.H. This group wanted to frame him for the previous murder of an office, which the group killed after exposing the corruption. If he cooperates with them, they will not frame him at all. He also needs to save his brother, but they end up getting arrested by the police. 
There are different stories, but all of these are compiled in one definitive edition, which will be available to most gaming consoles by November 11, 2021. 
Gameplay
The gameplay of this trilogy didn't change at all. You can control the protagonists from different perspectives, depending on how you want to control them. Moreover, this action-adventure game has diverse gameplay. There's an initial goal for every game, depending on the story and situation of the GTA version, but you can also play it in a free mode where you don' has to follow the missions or objectives of the game. You can roam around the city with weapons and let police officers chase you after increasing your wanted level. However, some gamers prefer to follow the game's story and play it in an adventure mode to have some challenges. 
The concept of this video game is very close to the life of a criminal, which is not very suitable for a younger gamer. There are weapons, and you'll encounter instances where you get a wanted level, depending on what you've done to civilians or police offers. It's fun to play, but it's not very suitable for kids. 
Features
Grand Theft Auto has introduced many series, and users continue to play it because the versions keep getting better. Here are some reasons why it's very interesting. 
The graphics stay the same for these older versions, which users don't mind because it's also the games' trademark. A lot are anticipating that Rockstar will retain how the graphics were back when these versions were popular. The developer introduced a definitive version, making it more fun to play. On another note, some minor improvements make the graphics look better without changing the overall graphics. 
The developer also retained the gameplay of the three gamers in this trilogy. Every game follows the same story back when these were released for computers. This time, you can play these on any gaming console, regardless of whether you're using a Nintendo Switch, Xbox Series X, Xbox One, and PlayStation 4. 
Another feature you'll love about this trilogy is how it uses the style of controls of GTA V, which is the most updated version today. Controlling and targeting are improved even though it follows the older versions' gameplay, graphics, and story. 
Conclusion
The Grand Theft Auto: The Trilogy is one of the trending topics in the gaming market because the developer brought a set of classic GTA gamers back in the 2000s era. Gamers gave it an above-average rating because of the following highlights. 
The graphics can be better in some ways, but the developer retained most of the features that made the exceptional graphics way back. Gamers admire how the developer retained and improved the graphics in different ways, letting you enjoy all three classic games on your gaming console.
Playing this trilogy is more versatile nowadays because it's not only available on computers. You can try it on Xbox Series X, PlayStation 4, Xbox One, and Nintendo Switch. People used to play it on computers, but nowadays, you have many options for playing it. 
Lastly, the compilation of the three classics made it very exceptional because you can play these three in one download or CD only. People used to play it separately. Now, you can switch to any version without any hassle. 
If you're looking for a fun and challenging adventure game to play, you should consider playing the GTA: The Trilogy. It's not only loaded with classic games, but it's also a better version from the initially released ones back in 2001, 2002, and 2004. The developer retained most of these classic games, but some features had improvements to make them more fun to play. Aside from that, it's also very versatile because it's available on many gaming consoles. 
Last update was on: September 6, 2023 10:33 am