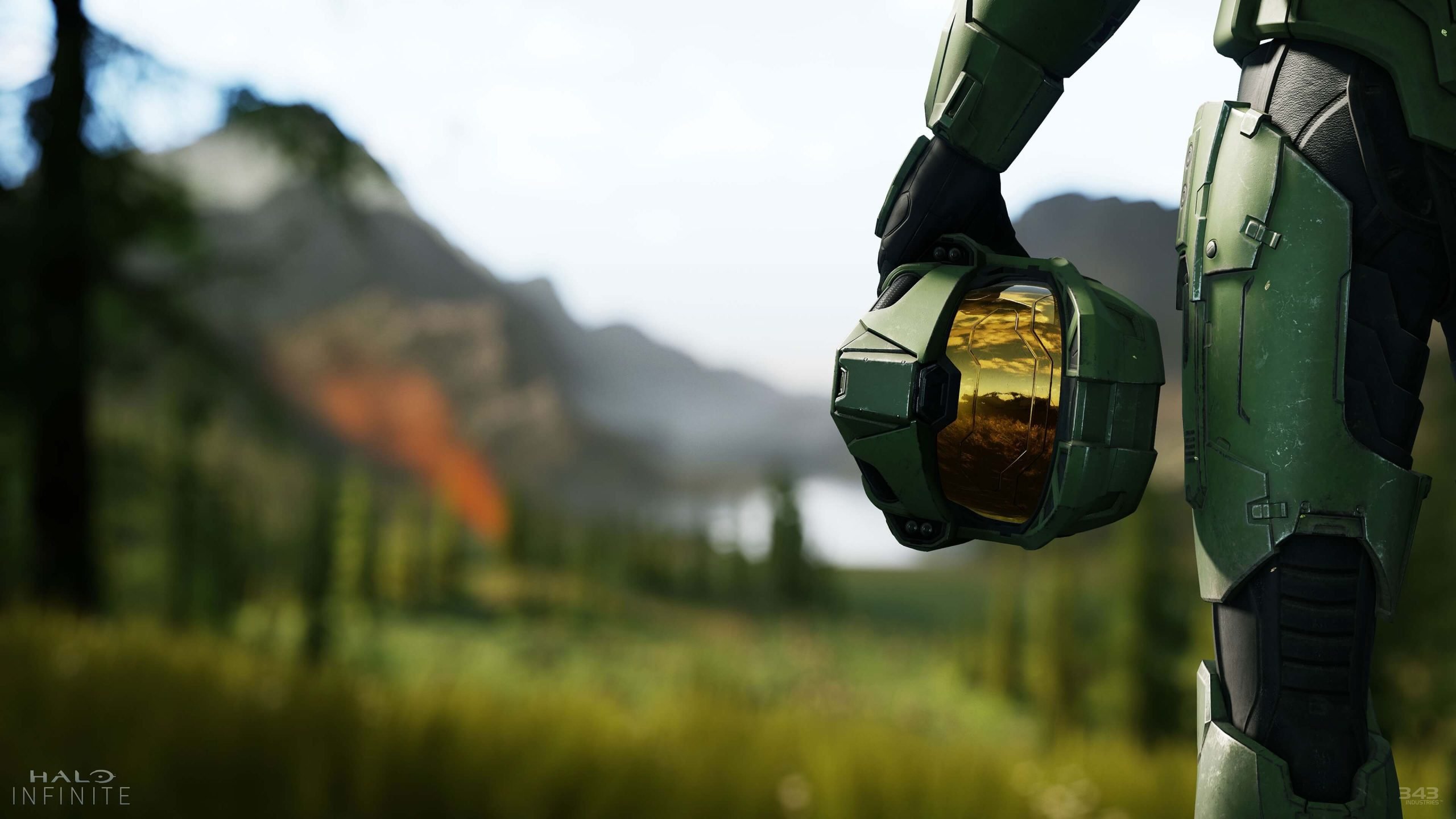 Shooting video games are becoming more popular these days, regardless of whether you're using a computer, PlayStation, or Xbox to play. There are numerous video games from a first-person perspective, but not all developers meet gamers' expectations. If you want an exceptional shooting game to play in your Xbox Series X, here's the Halo Infinite review to convince you why it's worth the try. 
Game Information
Released Date: December 8, 2021

Developer: 343 Industries

Publisher: Xbox Game Studios

Genre: Action, Shooter

Console: Xbox Series X
Story
The story of this video game follows the Reclaimer Saga-story where it's the third chapter. It follows Halo 4, which the publisher released in 2021, and Halo 5: Guardians back in 2015. The developer ensured that this story would be more human, and the main protagonist is Master Chief John-117. This character now has a central role compared to his role back in Halo 5. 
The story's setting is on a Halo ring, and someone damaged this ring. The ring's design showcased the style of the MJOLNIR armor of Master Chief. The design is very similar to the ring in the 2004-version and 2007-version of Halo. As you control the main protagonist, you'll stumble on the enemies called the Banished. These enemies are violent, and it's the second time you'll see them after showing in the Halo Wars 2 video game, which was back in 2017. 
The plot of the story focuses on the efforts of Master Chief as she tries to find a new AI or Artificial Intelligence named "The Weapon." She comes with her assistant, who can tell the whereabouts of Cortana. The objective of the protagonist is to end both threats. 
Gameplay
This action-shooting video game is very straightforward. You'll play it in a first-person perspective, and you have the option to play it in a single-player or multiplayer. You can play it alone if you prefer to have a good time by yourself, but you can also play this video game with your friends. 
Most of the time, you'll shoot enemies from a first-person perspective, which is why the combat system is emphasized. There's a variety of weapons, along with vehicles, which you can use throughout the game. Aside from that, there are different abilities that you can improve when you control Master Chief. Some of these abilities include the Thruster and Grapple Shot. 
There's a campaign mode, which features a semi-open world structure, and players can explore areas of the setting. There are linear areas within the surface of the ring. There are Forward Operating Bases, which are scattered throughout the environment, and enemies can clear these. 
When it comes to the multiplayer mode, it retains the traditional gameplay of Halo, where the character needs to slay enemies, capture the flag, and do other activities. These also include activities like Big Team Battle and 4v4. On another note, there are new features in the multiplayer mode, including ability pickups, letting the player activate power for a limited number of times, like active camouflage, dashing, and "repulsor." 
Features
Halo Infinite comes with many gaming features that you'll undoubtedly love, like the following. 
The graphics of this video game is exceptional in their three-dimensional style. It's very fun to play, especially since it's a first-person perspective. The background per level looks very realistic, making the entire game more interesting. Moreover, the style of the characters is also another thing you'll love about it.
It doesn't fall short at all when it comes to the story. It has a narrative that will move you because it follows the stories of other Halo versions. It only has a single plot, but it doesn't disappoint because it connects to the game's objectives. 
The gameplay is also another feature you'll admire because it's easy to understand, but it doesn't lack fun at all. It may have gone through many versions, but the developer made sure you'll enjoy the twist and surprises in the game. 
When it comes to the combat system, you'll undoubtedly find it very interesting because of the wide variety of vehicles and weapons you can use. You'll love how the graphics team designed these weapons, along with the vehicles. 
Lastly, the sound effects and music are impressive. You will not feel any boredom when you play this video game, especially when you're in a single-player mode. The selection of music matches every level, making it more fun to play. 
Conclusion
Halo Infinite gathered many positive reviews after the release of Xbox Series X. Many gamers gave it an above-average rating because of many things that any gamer would want to experience. However, some gamers think that video game needs improvement in other aspects. 
The gameplay is one thing that gamers love because it's not too difficult to understand, but it's also not too boring to play. It follows the same gameplay as the other Halo versions, but new features will surprise you once you start playing. 
When it comes to the graphics, gamers also love how the team improved the design of this version compared to older ones. It still looks very realistic, especially when you control the protagonist from a first-person perspective. There are no dull moments when you start playing. Plus, the characters' looks are exceptional. 
Lastly, the combat system is impressive. Since it's a shooting-action game, you'll slay a lot of enemies on every level to attain your goal. There are many options for weapons and vehicles, which make the entire video game more entertaining. Aside from that, fighting enemies in a first-person perspective makes it challenging. 
On another note, other gamers didn't appreciate the video game's story. Some think it's not too deep enough, unlike other video games in the market. However, other games think that the story is right for its gameplay. Since it's mostly action, gamers are more interested in it. 
Halo Infinite is the best shooting video game you should consider, especially if you often play in your Xbox Series X. It's better than the previous versions of Halo, from graphics to gameplay. Even though it's not focused on the story, many gamers still enjoy playing it.