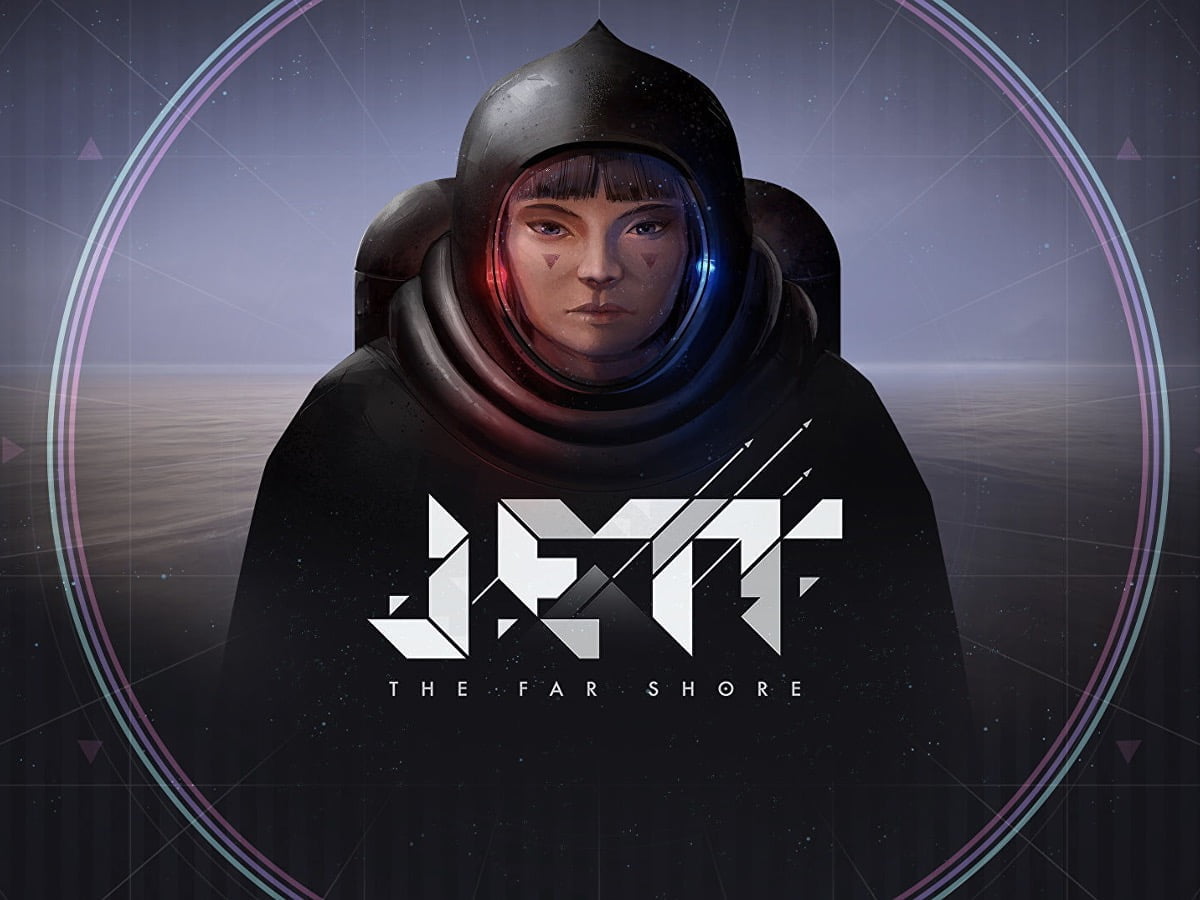 Many action-adventure games are available in the market, but many games still struggle to find which one is the best to play. Some games have complicated gameplays, while others are easy to play. If you're stressed for the whole week and need a good game, other light video games will give you a good time. If you can't decide which video game to play, here's the JETT: The Far Shore review to convince you why you should give this video game a try.
Game Information
Released Date: October 5, 2021
Developer: Superbrothers, Pine Scented Software
Publisher: Superbrothers, Pine Scented Software
Genre: Action-adventure
Console: PC, PlayStation 4&5
Story
The story of this video game begins with Mei. The protagonist is a pilot and a scout of an attractive small ship, and this ship is named "Jett." Other people in the game call it "Mystic." In this game, you'll explore a world with a mixture of rural, along with spiritualist village folk, and it's where the character lives. The planet faced a kind of extinction, which was through knowing glance and euphemism. Another part of the story is when the people are called to by "Hymnwave," from outer space. Mei will have to investigate the new world to see if it's best for their people and if this place can give them a fresh start.
Gameplay
It's an action-adventure game where you'll control Mei as you explore the ocean planet. Part of your objective is to study the wildlife while tracking the source of Hymnwave's mysterious glance. Mei will have to command "Jett," the ship, to explore the land and sea. There are options to speed up using thrusters or use abilities like rolling and hopping into the air.
There are different set-ups once you get to explore the planet. Once you reach the ocean planet, you'll explore the fauna and flora of the planet. You'll use three tools in the ship: the grappling hook, scanner, and flashlight. You'll need these tools for wildlife interaction. Moreover, your main goal is to observe these wildlife's reactions. It doesn't emphasize combat, but it's more on interaction with native creatures, where your goal is to reduce disturbance.
You will only play this game in single-player mode.
Features
The JETT: The Far Shore video game is one of the popular new games this month, and here are the best features you'll also admire.
The graphics are the number one feature you'll admire because it's unlike other video games with typical 3D designs. The game looks very appealing because of its premium vibe, from the backgrounds of different places around the plant to the characters. Moreover, the graphics of the wildlife is very impressive as well. Since you'll interact with the creatures most of the time, you'll love every bit of the scenes because of every character's design.
Aside from the graphics, the sound effects and music used in the game are also another reason to love it. The choice of music matches the graphics, where it's not weird or scary despite being in a different plant and encountering new species. You'll enjoy playing this game more once you hear its music in the background while exploring the ocean planet.
The story of the game is light, which a lot of gamers admire. The storyline is not complicated at all, and if you enjoy playing games that don't have a lot of complicated objectives, you'll enjoy the gameplay of this game. It's the perfect videogame to play when you want to unwind from a stressful day. Plus, the instructions are easy to understand, so even kids can play it without any parent worrying.
When it comes to the combat system, this video game is not brutal at all. It doesn't focus too much on the combat system, making it unique compared to other action-adventure games. If you're not into brutal combat, you'll love playing this game more because it's more about interacting with wildlife on a different planet. Animal lovers will undoubtedly enjoy this game.
Lastly, you can play it on both PlayStation or your computer. It's versatile, letting you have a good time on any console you prefer to play.
Conclusion
The JETT: The Far Shore video game received an average rating from most gamers because of its features. Even though many gamers think there are many points for improvement, the overall feedback of this video game is already enough to convince you why you should play it.
The graphics are the main reason why a lot of gamers are excited to play it. It's unlike typical 3D graphics from other games, which are action-adventure. It's unique and refreshing in the eyes because the graphics team did an excellent job in designing space-vibe graphics for us to enjoy.
The sound effects and music is also another reason why gamers recommend it. Every music playing in the background as Mei explores the ocean world gives a calming vibe to the gamer. There are no weird sounds, like sounds you hear from space. Plus, you'll even love the music every time you explore one area to another.
Aside from the graphics and sounds, the gameplay is also impressive since it's less complicated, unlike other space-related games. There are no scary aliens to battle, which is another good point if you only want to play a light game. Plus, it focuses more on how good you are at interacting with animals. If you're an animal lover, interacting will not be a hard time.
Lastly, the story of this game will touch your heart because the main character is on the verge of exploring a new planet for the entire folks. As a scout, her objective is to make sure that she finds a safe planet, and she'll try her luck in navigating the ocean planet.
If you need a light but fun video game to play over the weekend, you should play it. It's the best video game that can uplift your mood. It's not only easy to play, but it also has exceptional graphics that you'll surely love.
Last update was on: July 27, 2023 10:20 pm