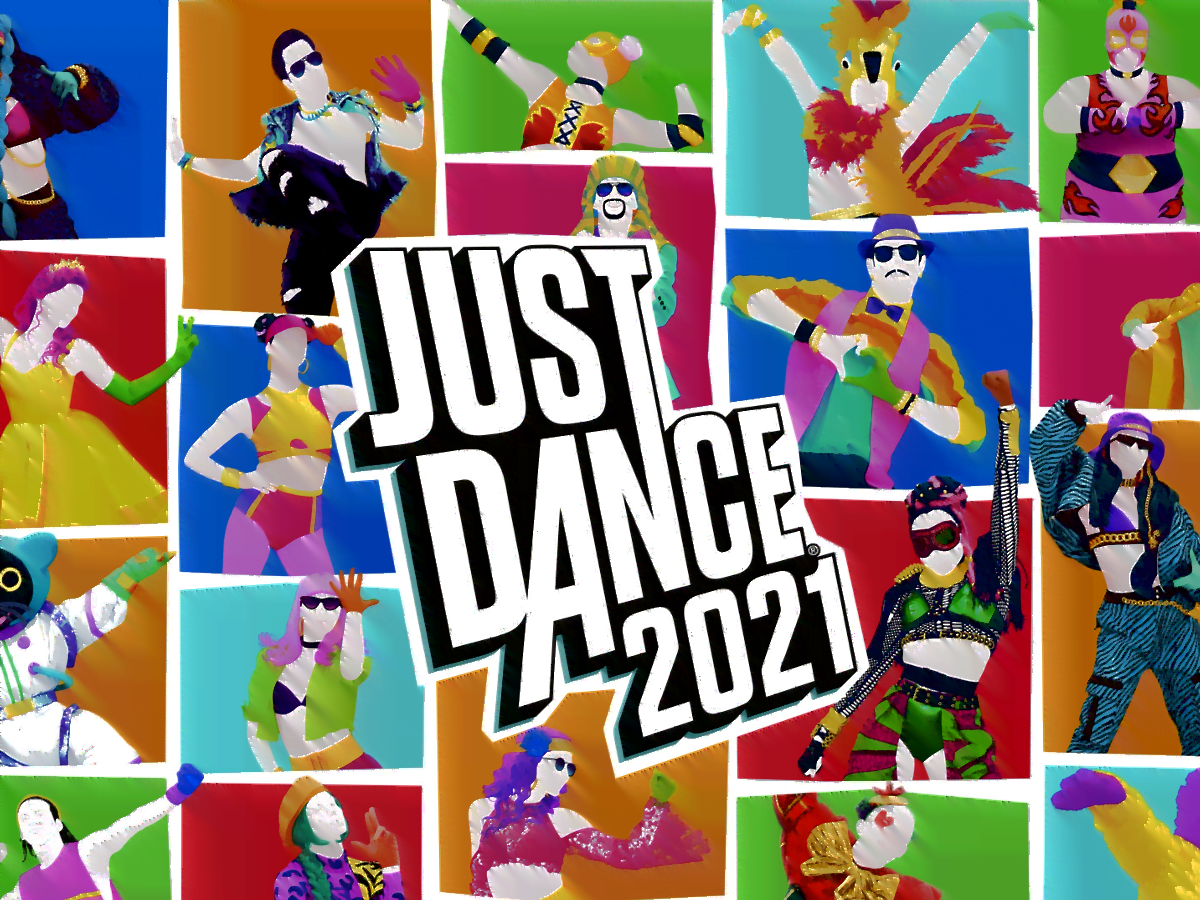 Just Dance didn't let the pandemic stop it from releasing its latest game, and now, we have Just Dance 2021! The dancing video game brings out the freshest choreographies you can mirror in any difficulty of your choice. It also brings back the kids mode for those young children who just wants to move around and dance.
What's new in Just Dance 2021? So what to expect in Just Dance's latest release? Well, in terms of features, there isn't much. The most prominent addition is its new songs. Diverse as ever, you can expect songs from different genres from K-Pop to even Disney.
The only notable change gameplay-wise is the Quick Shuffle Mode. It really isn't interesting. It serves as a randomizer where you'll dance to something random. It saves you time if you're an indecisive person, but this feature is something that we could have had years ago. Surprisingly, the game just added it right now.
The Obvious Struggles It Faced – Unfortunately, Just Dance is a few games that struggled due to the pandemic. All installments usually get announced during E3, and this is the first game that didn't have that treatment. It sadly got announced much later still, specifically in August.

That One Song That Got Covered – It was Just Dance 2016, the game finally had its first Britney Spears song that wasn't covered – Circus. Eventually, all of the Britney songs that followed were as original as those in music videos and streaming apps. Not only that, but the also game got to include several artists that surprised older players like Beyoncé – who had her song with Shakira covered.
For 2021, the game did get another Britney song to add but, unfortunately, not sung by her but The Girly Team. It's not a bad cover, but it set an expectation for it not to be because they could license her originals before. Britney songs are welcomed but can't you just help but wonder what could replace them? No shade to the band that covered it since they did a good job, but yeah, the game robbed us from hearing Britney.
Fewer Hits, More Obscure Songs – Gone are the days when players actually got to dance to many hits. Regardless of what genre or decade, the older games had many enjoyable songs to choose from alternates that expanded options. And with that, you can't help but actually set an expectation this time.
There are a …few hits here and there. For one, there's a lot of enjoyable K-Pop music in this game. Lady Gaga also has two songs that widen the hits available along with the covered Britney and other trendy songs. That's pretty much the main highlights since the other songs are just blah.
Additionally, the Disney song they chose to put isn't the most danceable. It's also kinda weird to see Woody Dance around to You Got a Friend in Me. While it does seem cute and nostalgic, there are definitely better hits that they could've chosen to put. Songs like the Lion King, High School Musical, Tangled, and older classics like Beauty and The Beast have better options than this country ballad.
There's nothing really wrong with obscure songs, but they have to at least be fun to dance to. Unfortunately, this game is packed with that. Some may know these songs, some may not. It won't be surprising if the majority of the players come from the former. It just doesn't live up to what it had like before.
The Quick Shuffle Mode – Of all the modes the game could've had, you only get this as the new one. It's not the most creative, but it's kinda surprising to see it only get included now, considering how useful this is. It's only a struggle for the reason that we could've had this before.
Also, if this is the only thing the game offered, for sure, there are better spaces that could've been used by songs or new modes to make it better. If not modes, maybe songs? If not songs, then maybe modes at least.
There was a list online that leaked several songs. Most of them made it; some got cut. Sometimes, you just can't help but wonder if these songs were actually part of it, like Touch My Body by Sistar but got cut for unknown reasons. There was also a rumor that another K-Pop song almost made it, 2NE1's Come Back Home. Just imagine how many k-pop fans would've rushed to get their copy had this rumor been true. Not a saving grace, but it would've helped in sales.
The Need for Just Dance Unlimited – Let's face it, this game's song collection is not as big as its other versions. Eventually, it's gonna get boring to play because it's gonna get repetitive. And the only option to expand the selection is through Just Dance Unlimted – its paid subscription.
Like 2020's version, somehow, there was still a need to have this to expand the choices. And with more unknown songs, it almost became a need to have it. Again, you have to pay for it because nothing good comes for free.
Conclusion – Overall, this Just Dance felt a little basic compared to its older versions. The playlist isn't as iconic as before, but it still has a few lovable hits that you can dance to, such as Rain On Me and Ice Cream. Maybe there was a problem with the production budget? Or maybe some songs and choreographies were too expensive to buy, like Feel Special's official Choreo? Who knows.
Either way, you can just go ahead and buy yourself access to Just Dance Unlimited to get other songs if you ever get bored with its preselected line-up. If you want to play Just Dance 2021 just for free and what it is, you might end up bored.
Last update was on: September 6, 2023 4:32 pm