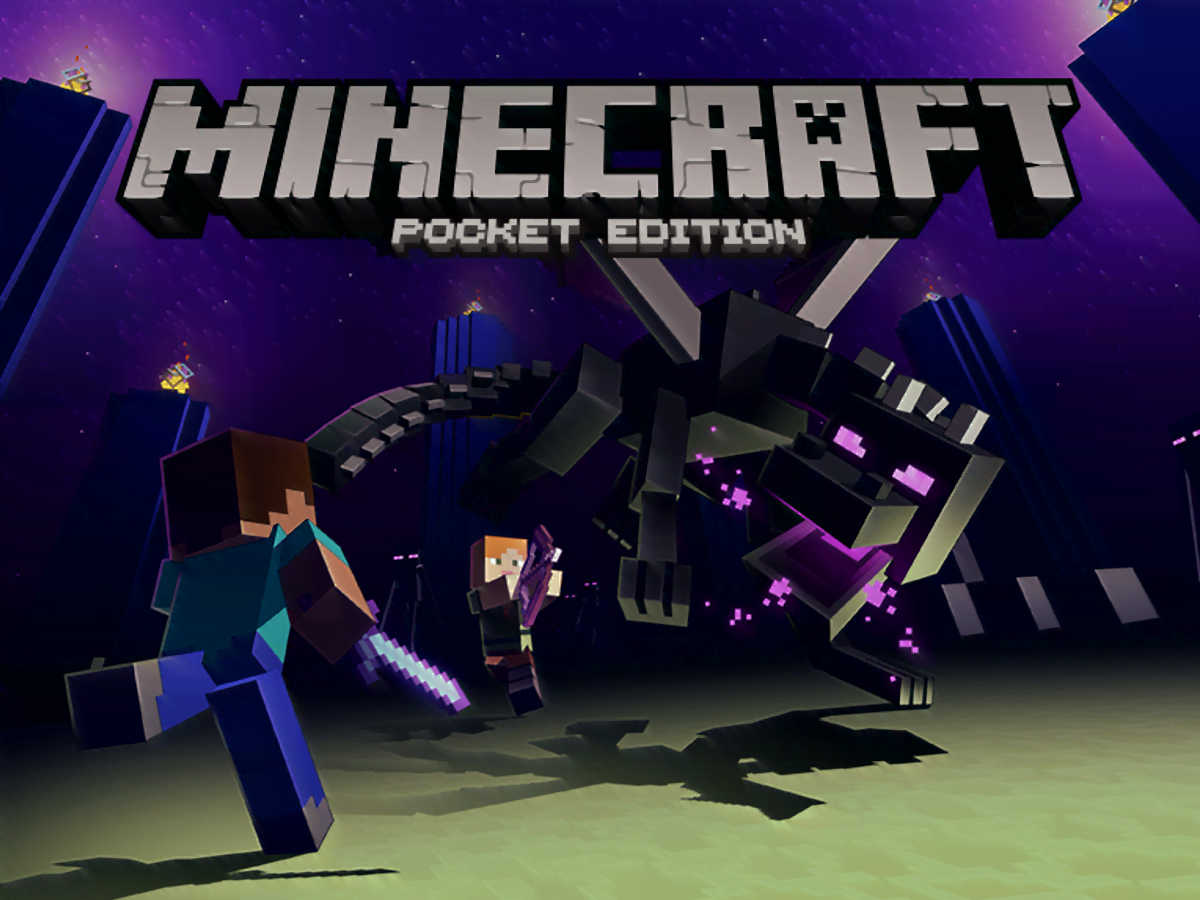 Publisher: Mojang Studios
Developer: Mojang Studios
Release: August 16, 2011
Not a fan of realistic graphics? You can find games with pixelated graphics, such as Minecraft: Pocket Edition. It's not only for kids but also for adults! You'd be surprised to know that it's more than designing buildings or anything you want to create. Here's a review on why downloading this game is a must.
This game's versatility captures the heart of many gamers, regardless of any age. Many kids love playing it, and most parents support them because it enhances their creativity everything they create stuff. Although there's an adventure mode containing weapons like bow and arrows, sword, or shield, the game doesn't have any brutal features.
Adults also enjoy playing this game because it also challenges their creativity since it involves crafting. You can create a world out of the resources you have. "It's an excellent stress reliever," as per one gamer because it's easy to navigate and play. What others find a bit weird is that kids know how to play it more than adults.
The Creative mode of this pocket edition is one of its edges because you can edit your world at any time of the day. You can enjoy unlimited access to its items, letting you build anything. Aside from that, there's a Survival mode if you're up for a challenge. Plus, you can even play this game with your friends in the Multiplayer Mode.
No internet connection? That's not a problem at all! You can play it offline. As long as you have ample storage in your device, you can enjoy playing it throughout the day. This feature makes it more convenient for gamers to play it anywhere and anytime.
There's a PC version if you want more features, but this pocket edition is enough to satisfy you in your idle time. It's available on both Android and iOS, yet you have to pay for the download. It's better if you can play this game on a bigger hand-held device so you can enjoy the Creative and Survival mode more.
One of the features that you can't find in this game's mobile version is the ability to customize animals, blocks, items, and your character. Another is experiencing other mobs, like dragons, wolves, and horses. The PC version may be advantageous, but this pocket edition's features are enough to enjoy the game.
Multiplayer mode is favorable to pocket edition gamers. You can join servers without any hassle, yet the downside is not connecting to Minecraft's multiplayer servers on PC. Also, the pocket edition doesn't have ban commands.
If you're a parent, encourage your kid to try Minecraft: Pocket Edition. Of course, you have to limit their gaming time, but it will undoubtedly help improve your kid's creativity. Expect that there are no foul words, so it's perfectly safe to play.
You can even give it a try if you want to unwind from a stressful day. Spending a little time to create something can ease your stress, so you're able to focus clearly on other stuff you need to work on for the day. It's not that expensive, too.
Concept
Unlike typical adventure-type of game, you can create your world here. You can create almost anything under creative mode. You don't have any goals to accomplish.
Graphics
The pixelated world of this game is its trademark. Many gamers enjoy playing this game because of its graphics. The characters are also designed uniquely, which is why kids can't get enough of these.
Sound
This game has more sound effects than actual background music. The music depends on the events or the area where your character is. Also, there's background music for underwater, in the nether, and the Overworld.
Playability
There are different modes available, and it's not too difficult to play these. It focuses on how you can build a world from the resources and tools you have. You don't have to pass any level, which is why you can play it however you want.
Entertainment
It's entertaining for kids because they use their creativity in creating their world. The creative mode might bore them for older players, yet there are other modes, like the Survival mode or Hardcore mode.