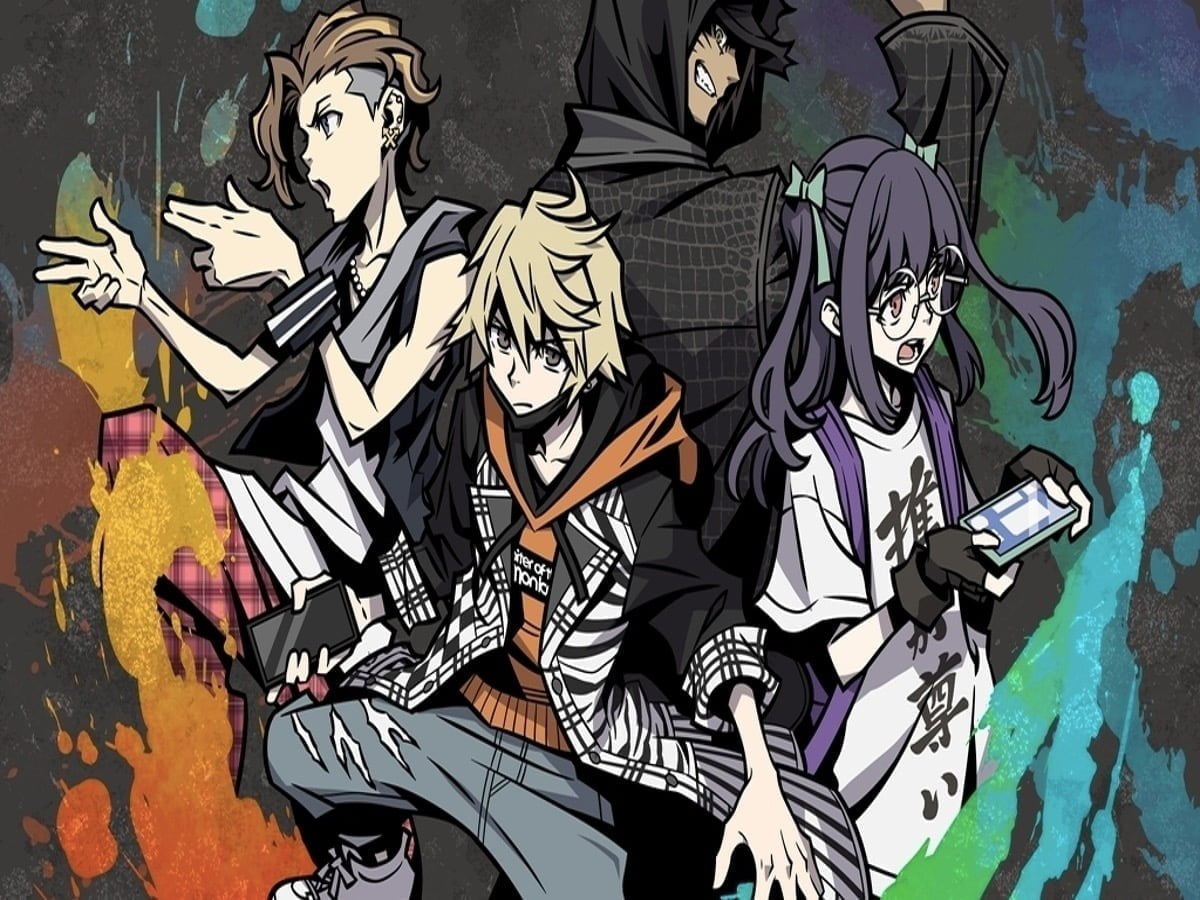 Playing a video game is a good way to de-stress, especially for adults these days. More adults are getting into playing video games on their PCs, PlayStation consoles, or Nintendo consoles than kids because they can relieve their stress through accomplishing goals. Aside from that, video games these days have unique and interesting gameplay, which is also why it's hard to say no to gaming.
Many genres are available in the market, and one of the most played genres is an action role-playing, like Horizon: Zero Dawn. As you browse the market for action games to play, gamers suggest games related to Japan because of its combat style and story. If you're more interested in playing games focusing on Japan, the World Ends With You today is a good option. However, there's a catch. This game has a newly released version this year, which is the NEO version.
Whether you're using your PC, or Nintendo, or PS4, you can play this game. It's always better to play it on a bigger screen because it's a mixture of combat and manga-style storytelling. Know more about its fascinating features in this NEO: The World Ends With You review. You'll find out why it's worth your money and time.
Game Information
Released Date: July 27, 2021
Publisher: Square Enix
Developer: Square Enix Creative Business Unit I
Genre/s: Action role-playing
Console: Nintendo Switch, PS4, and Microsoft Windows
Story
The setting of the original story is Shibuya's shopping district in Tokyo, Japan. Life goes on the RG or Realground, while the selected dead ones are brought to UG or Underground through an alternate existence plane. The UG is famous as the Reaper's Game, and you have to offer the most precious possession if you want to enter the game in exchange for a chance to win the game's prize. The prize is a chance to be alive again or go beyond a spiritual existence's higher form.
The story of this game is similar to the original story, but this time, there are added modernized elements for the sequel, like the usage of phones instead of flip-style phones and the current lifestyle in Shibuya.
The main character's name is Rindo Kanade, and he's a high school student. Other characters in the game include Tosai Furesaw, Rindo's classmate and friend, and Nagi Usui, a "gaming otaku" college student. The three will build a team once they reach UG, and they call the team "Wicket Twisters," where Rindo is the leader. Rindo can do "Replay," Fret has the "Remind" ability, and Nagi has the "Dive" ability. Aside from the three, Sho Minamimoto, a former Reaper from the first TWEWY game will accompany them.
Gameplay
This action game is better than the original because of its youthful characterization. You can play it in a single-player mode, regardless if you're using a Nintendo Switch, PC, or PS4. The entire game is in full 3D graphics, and you can control multiple characters while attacking opponents using pins, which are abilities provided as items. All your team needs to do is survive and win every team battle until the last round.
Every character you use in the game comes with one pin with more than 300 pin groupings. Out of these different pins, you can make combination attacks. There are also wearable threads, which provide abilities some boosts. Throughout the game, you will fight enemies, or "Noise," which are negative emotions that came into life.
The team will battle the Ruibringers, a group of the top team in the last game, and the Deep Rivers Society, a group of river experts. It will also battle the Variabeauties, a group of stylists, and the Purehearts, a group of social media influencers.
There are two district groups for the Reapers: Shibuya Reapers, from the first game, and Shinjuku Reapers, a new group.
The concept may be too complicated because of the number of characters involved, but the game is all about survival, and once they enter the Reaper's Game, they have to face many battles until they win. You can improve their abilities as you go further in the game, and you can do this for every character you control.
Feature
The best feature of this video game is the improved graphics. The old The World Ends With You or TWEWY game played in DS already had excellent graphics way back, but the developer of this game improved it further, so you can enjoy playing it on your PS4, PC, or Nintendo Switch.
The exceptional character designs, bizarre personalities, and cheesy mockery make the entire game more fun to play. You'll undoubtedly feel young as you start playing this game, giving you a nostalgic feeling of being in school. Even when you didn't play the first version of TWEWY, you can enjoy the NEO version on its own.
Another excellent feature that you'll admire is the standout action-RPG combat system, which can excite you once the spells are filling up the screen. Despite having a cartoon vibe, the game is full of action since it's all about winning the Reapers' Game.
There are still necessary minor improvements on the combat, but the battles give a visual treat. You'll even love it when added party members join the fight, making the game more challenging. You can equip spells and set attacks on a specific button per character. You can select ranged, charged, melee, area-of-effect abilities, or damage overtime when it comes to abilities. Plus, your Groove meter boosts when you do well, letting you do a powerful ability to cause more damage to your enemies.
Story-wise, this game is also nailing it. At first, you'll hate the players up to the point that they'll annoy you because of their stories. However, as you continue to play the game and explore each other's stories, you'll learn to love them. It has fascinating twists that will blow your mind. However, there's a downside to the narrative and objectives. Other gamers think that it's dragging for too long.
The story is also about strengthening relationships, which sends a good message to the gamer. You'll learn a lot of things from playing this game because of its deep intention, and you'll find it very endearing. It's only a game filled with combat but also a game filled with lessons.
The soundtracks used in the game are not disappointing as well. The first version already had amazing soundtracks, but this time, the soundtracks are better. You may find these weird at first, but as you consistently listen to the songs while playing, you'll realize how amazing these are. These can even leave you on LSS or Last Song Syndrome. The J-rock or J-pop-style will surely make your gaming experience better.
Another thing to appreciate in this game is how the story is designed as if you're reading manga. When manga-style panels appear, you can also see the dialogue. The art style of this game makes it more likable, giving you an anime vibe. The character stills are also amazing, but the Shibuya area had some exaggeration on its color. Nonetheless, the cut scenes and the character portraits are impressive.
Conclusion
The NEO: The World Ends With You video game receives a below-average rating. It may have some minor downsides, but most of the upsides are emphasized, which gamers love.
Some of the bad feedback about this game include shallow problem solving and exploration, which other games don't appreciate, especially when they want a more challenging game. If you like light games with the right amount of challenge, you'll love this one. Other games also think that the narrative moment is lacking, dragging other moments for too long. Also, there's too much storytelling than action, as per other gamers, which can be a downside if you're into more action than dialogues.
On the bright side, the game comes with lovable soundtracks, which match the graphics of this game. Every song is full of jam, and you'll learn to love the music further as you play the game. The characters in the game are very expressive, and each has different personalities, which you will discover along with the game. A lot of gamers admire how deep the game can be because it also focuses on appreciating relationships.
Also, you'll love how you can customize the pin system. Pins are everything in this game, and most gamers focus on improving their character's ability. It's what makes this game more exciting. You can also adjust the reward system and difficulty level to add more challenges to your game. Lastly, the callbacks and necessary connections to the original version make the entire story more fascinating.
There are many action games available, but if you want a fun and unique Japanese game to play, you should consider playing NEO: The World Ends With You. This game is unlike your typical action game that focuses on combat alone. It comes with lessons, and at the end of the game, you'll gain insights into how you should value every relationship in your life.
Last update was on: May 19, 2023 9:19 pm