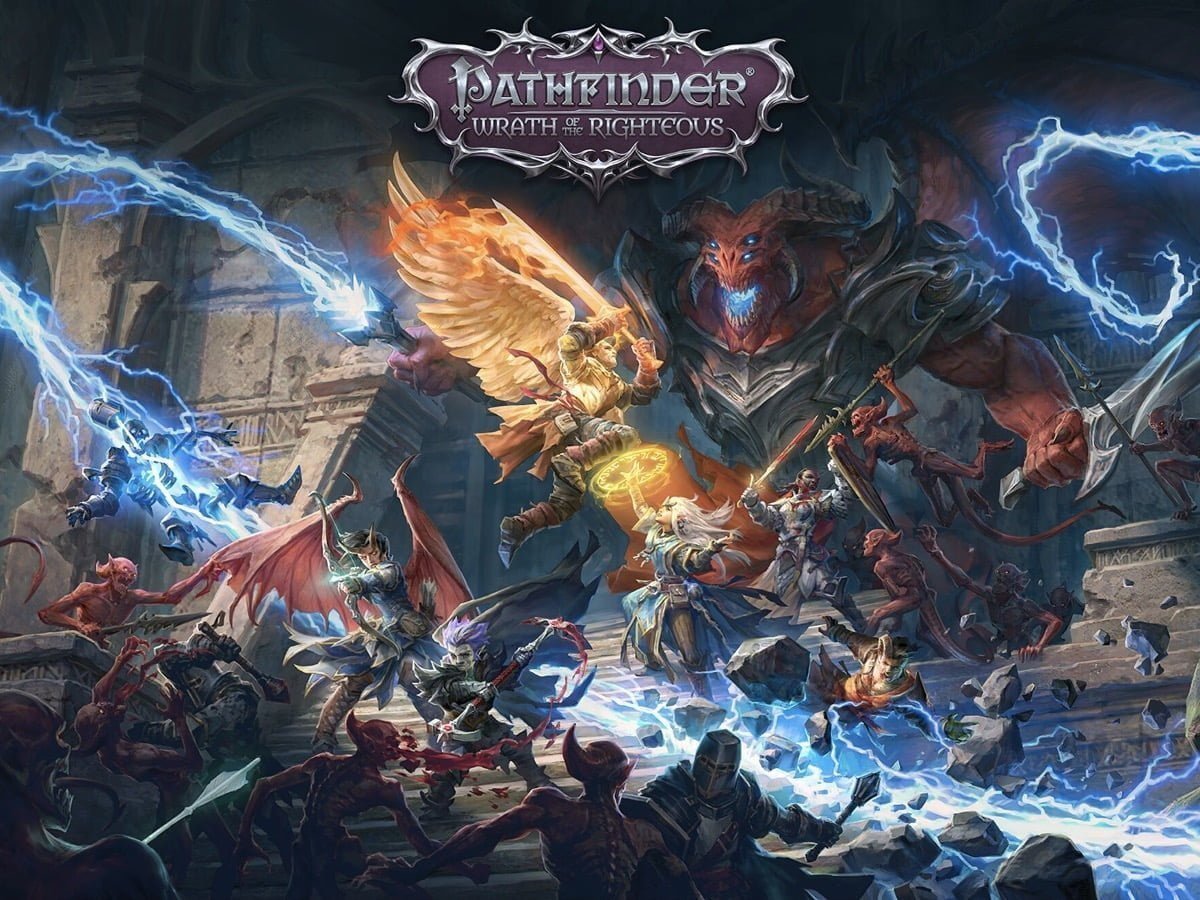 A good video game during weekends or breaks is what most people look forward to encountering. Since playing is the best way to relieve stress, an hour or more in front of your favorite gaming console is enough to bring your mood back again. Moreover, there are many games available in the market now. You'll always have options, especially if you want to experience playing all genres.
One of the most played genres is role-playing and action because most gamers prefer to spend hours finishing an adventure game. Some are happier in playing fighting games where you don't have to continue where you last ended, while others love adventures more if the game involves combating.
Fighting enemies and defeating them can feel fulfilling because it's also a way to find release if you're stressed out. However, there are many games to consider. To save time in checking all, here's a Pathfinder: Wrath of the Righteous review to consider.
Game Information
Released Date: September 2, 2021
Developer: Owlcat Gamers
Publisher: Deep Silver
Genre: Role-playing
Console: PC
Story
The Pathfinder: Wrath of the Righteous is a sequel to the game Pathfinder: Kingmaker.
The Kingmaker version, which was available on PC, PS4, and Xbox. In this prequel, there are six modules for the Pathfinder Adventure Path. The setting of this game was in the Stolen Lands, which is the game's default setting. A feature carves their realm through the wilderness, and they expand the tabletop module as a local lord. As the player explores the world, you'll encounter deceitful wooded Narlmarches in the center.
The protagonist in this prequel is a part of the adventurers, and it started in the Restov mansion, which Jamandi Aldori owns. Assassins attacked this mansion, and the group fought with them. Now, the owner split the adventurers into two groups, led by the main protagonist.
The story of the Pathfinder: Wrath of the Righteous, it's not following the same story of the Kingmaker. The sequel focused on building an engine to find a solution to some concerns. The engine they will build is from Kingmaker. There are added rulesets, and there are also new characters. Plus, there is a mythic progression system.
The story of this sequel focuses on a Crusader's journey who needs to lead another crusade, and they will battle demons from the Worldwound. It's a wasteland for demons, which Aroden created. When the crusade reaches Kenabres, they will encounter lord Deskari, who is the protector of the Wardstone. They have to defeat this lord, and they will also encounter a few survivors without the group knowing that the journey is about to start. It will lead them to encounter more demons to fight. 0
Gameplay
This video game is a role-playing adventure game you can play on your PC. The prequel is available on different consoles, but this game is only available on PC. You will control the leader of the crusade and lead the team throughout the game. You'll combat many demons, which is why many gamers who play action look forward to experiencing it. The storyline is RPG or Rated Parental Guidance because of its combat setting.
You can choose who should be a part of the team. You can choose from pre-generated crusaders. You can also create characters and customize these if you have time. You can create unique characters without any hassle because the game is easy to navigate. Once you have your team, you can proceed with the game.
This game is best for PCs with i7-10700 CPU, 16GB RAM, and RTX 3070 GPU. You will not have a hard time playing it if your PC's specs are suitable for the game. You can also play it on PCs with GTX 1050 Ti GPU and i7-920 CPU.
Features
The Pathfinder: Wrath of the Righteous video game comes with exceptional features that gamers appreciate. If you want to know why it's exciting, here are some reasons why.
The storyline of this game is a classic. It's a fantasy story, but everything is synchronized, and it matches the action vibe well. If you love fantasy games, you'll love playing this one because you can play it at your pace. The pace depends on how quick or slow you want to finish a quest. Even though the twist is predictable, you'd still appreciate the storyline because it's not the same as the prequel.
The characters, both protagonists and antagonists, are also interesting. You'll encounter them on every level, and the dialogues are not boring at all. Every character has its aura and story, which makes the game more interesting. Aside from that, there are specific characters with special quests if you want to know more about their stories and how they ended where they are now.
Aside from the characters' stories, there's a Mythic Path that will influence the story as well. Demons in the story will horde more power, and crusaders need to use Mythical powers to stop them. Also, you can influence allies that will join your team, which you'll accompany and interact with. These Mythical paths include Devil paths, Gold Dragon, Lich Legend, and the Angel and Demon paths.
Another excellent feature of this game is how you can create your characters before starting the game. It's easier to choose from pre-generated characters, but you can customize the character before adding it to your team if you have time to create one. If you don't have time, the pre-generated characters are always available. Nonetheless, there's an automatic level-up option for companions, which you'll find very welcoming.
The graphics of the game is not bad at all. It's not overrated, and it has a vibe of Defense of the Ancients or DOTA. The setting of the surrounding will give you a nostalgic vibe. Plus, the characters of the game are also appealing. It's as if you're playing a MOBA game on a PC. The design team made sure everything is appealing to please all gamers.
The combat system of this game is also impressive. It uses a turn-based tactical option, turning the combat experience into a different experience. Brutality is inevitable because the game includes demons. It's full action, making its combat system more interesting.
This game is not too challenging to play. The mechanics are easy, but you have to pay attention to the advisors to select the right path to victory. Your decisions throughout the game, including the Mythical Path, will influence the gameplay, which you'll find more fun because you know how the ending is tied with how you decided while playing.
Conclusion
There are many RPG games in the market, but not everyone can stand out, especially with the games we have these days. Every gamer years to be competitive in the field, especially aspiring pros, so some are picky. On the bright side, many gamers gave this video game above-average feedback because of many things.
The storyline of the game is well-written, and gamers admired it. They even love how you can interact with characters to know more about their stories. Plus, if you do a side quest, you'll learn about its backstory as well. It doesn't only focus on killing demons along the way.
Another feature that gamers loved is the exceptional combat system. It's very impressive that it matches its excellent graphics as well. The way crusaders battle with demons is fun and exciting because it's as if you're on a real battlefield, killing demons. The controls are not too difficult to understand, which is why it's favorable to gamers who don't encounter this genre. If you're new to playing it, you will not have a hard time as well.
It's not easy to surpass levels at all, which is why many gamers gave it good feedback. The level of difficulty of this game is exciting, even when you're not a pro gamer at all. At first, the level is easy to handle, and as you continue to play it, you'll get used to the game's mechanics. You'll be able to adjust until you can handle every challenging level.
Lastly, gamers admire how charming the characters are. Throughout the game, you'll meet different characters, and you'll learn to appreciate them after finding out what happened to their lives. When it comes to your team, you can also build your team before the game starts. If you want to customize your characters, there's also an option for that.
On the other hand, gamers are not very pleased with the contextual tutorials. There's nothing wrong with these, but not all gamers are comfortable with the game's tutorials. Gamers who don't have the patience to read instructions feel annoyed when tutorials are there. Nonetheless, the tutorials are not too difficult to understand.
This video game's prequel gathered an average rating, while this one is above average. The storyline, graphics, and combat system made this game a hit, which is why you should check it out. At first, you might struggle a bit in adjusting, but the gameplay is straightforward. If you want a new experience in role-playing games, it's the best video game to play.
Last update was on: August 12, 2023 10:45 am