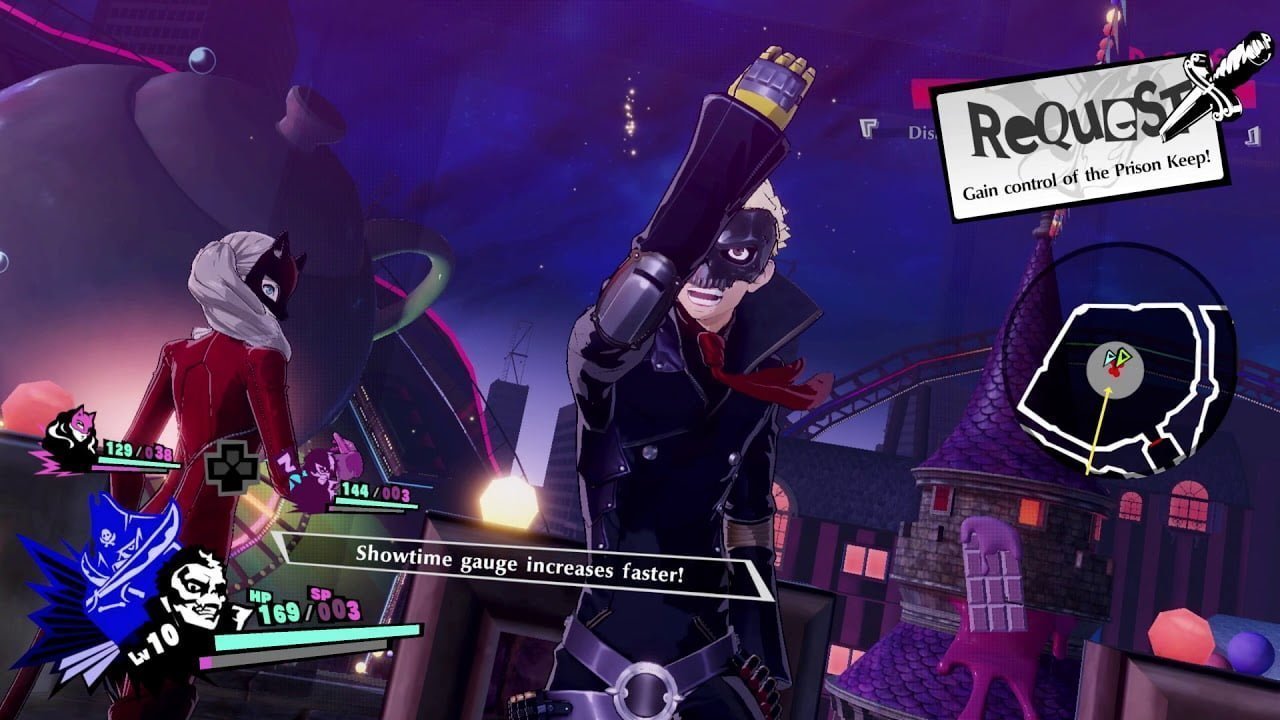 Although Persona 5 was critically acclaimed, the Persona 5 Strikers game delivers elevated gameplay than its Japanese franchise. It continues to deliver the remarkable adventures of the Phantom Thieves but is in fairly different ways than when you are playing the original version.
Spinoff games often come with enough skepticism, especially if the original version is a hit. However, the Strikers is proof that change isn't always a bad thing and might even be much better.
It Still Feels Like Persona 5
The Persona series from Atlus is one of the best Japanese role-playing games of all time. It's what continually brings the dying JRPG genre to life. The series has had many spinoffs, but the recently released Persona 5 Strikers version might still feel like the original Persona 5 but better.
Although Strikers has a relatively light reliance on the original version of Persona 5, the storyline revolves around the original cast and events.
If you've played the older Persona games before, it will make sense to continue with Strikers as the gameplay takes place right after the finale of Persona 5. It's a brilliant excuse to reunite with the Phantom Thieves gang.
This action-driven game, however, has additional functions and elemental abilities you never experienced from Persona 5. For instance, you can swap between members you want to control instead of getting confined behind the game's hero's character, Joker. Characters who were barely useful in Persona 5 also received special abilities that make them better heroes in this sequel.
Fun Standalone Game Nonetheless
Whether you are familiar with the Persona series or not, Strikers is still a lot of fun and adventure. The combat mechanics are simple but also not mindlessly shallow and non-sense. It's an entertaining spinoff of the much-loved series that may or may not be overwhelming for newcomers, depending on where you look at it.
If you are the kind who gets engrossed in the storyline, jumping right into Persona 5 Strikers might be overwhelming. There will be names from Persona 5 mentioned that are not necessarily in the game, making it confusing story-wise. Many that happened in the original game get referenced but not often explained.
However, if you're more focused on gameplay instead of the storyline, this new version is completely accessible to newcomers.
Generally, the rule of thumb is to play a game series through, but if you decide to try out Strikers first, there's no harm done.
Bottom Line
This Persona sequel offers an interesting storyline to the original Phantom Thieves characters. They were portrayed as exaggeratedly evil in the original Persona 5, but Strikers gives a more complex alternative to these 'cruel' characters.
There are no massive revelations in the story and not many new things to watch out for, except for a couple of new characters and better game functions. However, it's not a downside, because like other spinoffs of the series, its primary purpose is to extend the gameplay a little bit longer. In the name of all Persona spinoffs, the Persona 5 Strikers does offer a fun, exciting, and interesting take on the original characters.
Last update was on: August 12, 2023 2:03 pm