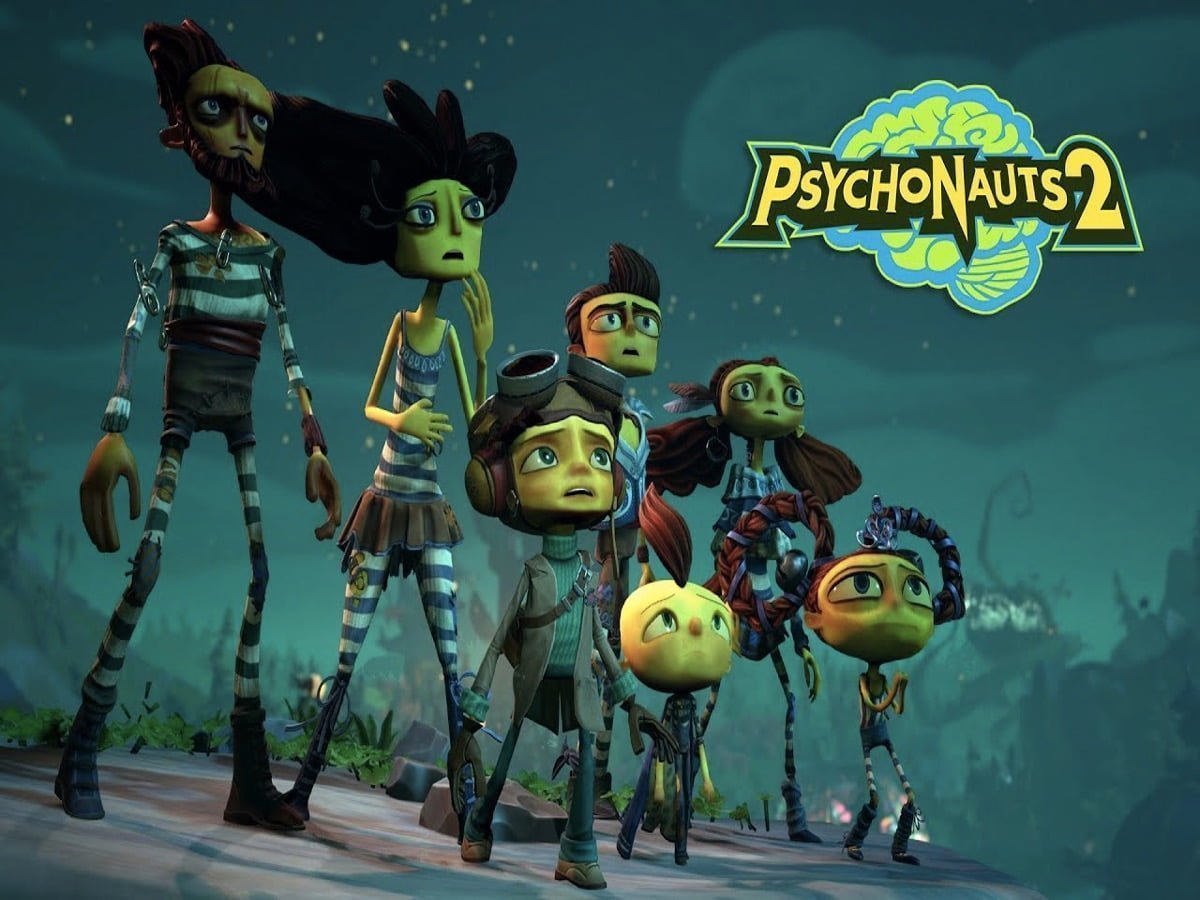 Video games have been saving a lot of bored people at home. Playing a fun game is the perfect remedy for a whole week of stress from work or school. The break games deserve being able to hold their gaming consoles, playing their favorite game, and munching their favorite food.
There are many games you can play, regardless of any genre. Most enjoy playing tactical or action-role-playing games because they prefer to have some challenges. On the other hand, other gamers prefer to play light but fun games, like Minecraft or Super Mario. Aside from these genres, the platform is also another genre that some gamers enjoy.
Platform games are famous as jump 'n' run games, which is a sub-genre of action. You need to move your character from one point to another. Some famous games are Dustforce, Donkey Kong, Manic Miner, and Mario Bros. If you want to experience a fun and thoughtful game under this genre, here's the Psychonauts 2 review to consider. It's not only surviving a level. The concept of this game is unlike other games, which is why you should check it out.
Game Information:
Released Date: August 25, 2021
Publisher: Xbox Game Studios
Developer: Double Fine
Genre: Platform
Console: PS4, Xbox One, Xbox Series X/S, macOS, Linux, Microsoft Windows
Story
The story of Psychonauts 2 follows the first version, Psychonauts. In the first version, a Psychonaut cadet named Razputin Aquato or Raz leads the story. He joined a fellow cade, Lili Zanotto, Milla Vodello, Sasha Nein, and Morceau Oleander. The team is trying to rescue the father of Lili named Truman, and he's the Grand Head of the group. Raz figured out Truman's Clairvoyance ability in an abandoned research facility in Rhombus of Ruin. This area is the Bermuda Triangle, and the team needs to travel there.
The second version of this game is a mission after rescuing the head of the group, Truman Zanotto. After returning to the headquarters, Raz became a part of the intern program. There were changes since Zanotto was away, and Hollis Forsythe is directing everything.
Gameplay
This game is a third-person platform game, as the first version. It has a little bit of action as you have to control Raz and use his psychic abilities as you play the game. You can use Psy-Powers, like pyrokinesis, telekinesis, and levitation. This game has a combination of different elements, letting you explore the mental words of some non-player characters.
Playing this game is straightforward. Since it's a platform game, the goal is to move one point to another. There are no complicated stages or instructions, but this game is also suitable for adults. It has a light vibe, but you will always have fun as you continue playing. Some stages are challenging, but everything is worth your time. When you move forward to another level, you're able to understand the different sides of the characters involved little by little.
Features
The Psychonauts 2 has notable features that you'll undoubtedly love. If you're looking for a light game to play, you should consider this one because the gameplay will make sure you'll have a good time as you play it. In addition, understanding the story and the goals is not too difficult, which is why it's the perfect game for unwinding.
Another impressive feature of this game is the graphic. The entire graphics, from character to surroundings, make the game very appealing. It's best to play this on a bigger screen because the graphics are pleasing in the gamer's eyes. There's no lag or any sluggish movement as you control the character. Plus, the art is unique.
The concept of how the developer designed enemies is also very exceptional. The artist expressed different feelings on enemies, like doubt, regret, and other emotions. You can tell by looking at the enemy how it feels. The level of design is very artistic, which is why it doesn't feel weird playing it. On another note, when you fight the level-concluding boss, the stage is less appealing than the rest.
You'll also appreciate the narrative events of this game, intertwining with a spectacle of action and platforming. You will be able to see different insights, depending on your character's mistake. One of the narratives is re-contextualizing.
There are different abilities in the gameplay, and your character will learn these as you go through the levels. One of these abilities is the Mental Connection, where you can use to interconnect a person's thoughts. It will let you create different forms of traversal for the gamer. You can use this ability to change other characters' minds.
Another feature that you'll love is how you can get inside other characters' minds, depending on the level of the concept. You'll encounter some with PTSD, anxiety, or addiction. As you play this game with this feature, you'll learn more about understanding people with the same condition.
You'll also love how the themes change per level. For example, the first level displays depressing themes using undertones. As you move to another level, you'll see a big, open sea with a clear blue sky and sandy islands. You'll even encounter weird areas with trees shaped like bottles of beer can platforms. The shift from one theme to another makes the game more exciting, as if you're entering different words as you play further.
Aside from the theme, you'll also enjoy quirky conversations throughout the game. This feature of the game will let you look at someone's inner struggles. Everything is balanced, bizarre, and nuanced. You'll be able to understand that person well through these conversations. On every twist and turn, you'll discover unpredictable revelations, such as the Maligula mystery.
The feature that makes this game more interesting is understanding different mental conditions by playing this game. If you're into action than the thought of the game, you might find the gameplay boring. On the other hand, if you're a curious gamer who wants to explore different sides of the game, you'll love this one.
You can upgrade your abilities, which is another good thing about this game. You can rank up your abilities, especially when you're collecting things. Some of the things you can collect include Figments of Imagination, Nuggets of Wisdom, or PSI Cards. As you explore all levels, you'll discover these collectibles. It gives every game a natural progression, motivating you to explore the game further.
You can also play this game at your pace. You don't have to beat the time because you can explore every level for as long as you want.  You can keep on talking to the characters, you can roam around the map of the area, and you can do anything. When you're ready to move on to the next level, you can move forward.
You'll enjoy this game if you want to experience engaging games. It's not a typical action game where you beat or kill someone, obtain weapons, and level up. Instead, it's a game with a sense, letting you understand people and their mental conditions. With its 3D platform, the game will not bore you at all.
Conclusion
Many gamers rated this game almost perfect because they enjoyed most of the features. There is some negative feedback about the game, which are some points for improvement, but Psychonaut 2 is one of the games that you should play.
Games can relate to the exceptional phenomenal character writing, and they think the game's concept is excellent. As the controller of Raz, every character involved in the game has different mental conditions that you will explore. You get the chance to understand people through a video game, and that's one thing many gamers like it.
The game's design, from backgrounds to characters, is also why it gained a lot of positive feedback. In addition, the graphic designer executed unique art throughout the game, keeping the players more interested in the game.
There's a little bit of combat, which adds joy to the gamers playing every level. However, it's not as brutal as other action games in the market. Graphic designers didn't design characters to be very creepy, so the light combat suits the gameplay. Heavy combat is unnecessary since the game focuses more on understanding other characters while playing around their minds.
The only things that most gamers didn't appreciate are the final level or boss fights. Most games put a lot of challenges when it comes to challenging the boss because after being able to kill the boss, you can feel fulfillment. However, this game doesn't have that vibe. It could've been better if the boss fights are more challenging.
Nonetheless, the game is worth the time. If you want to experience a different vibe while playing your PS4, Xbox, or PC, you should try the Psychonauts 2 video game. It's fun, exciting, and very thoughtful for a platform game, unlike Mario Bros or Donkey Kong. Moreover, after playing this game, you'll be more open in understanding others.
Last update was on: July 28, 2023 12:52 am