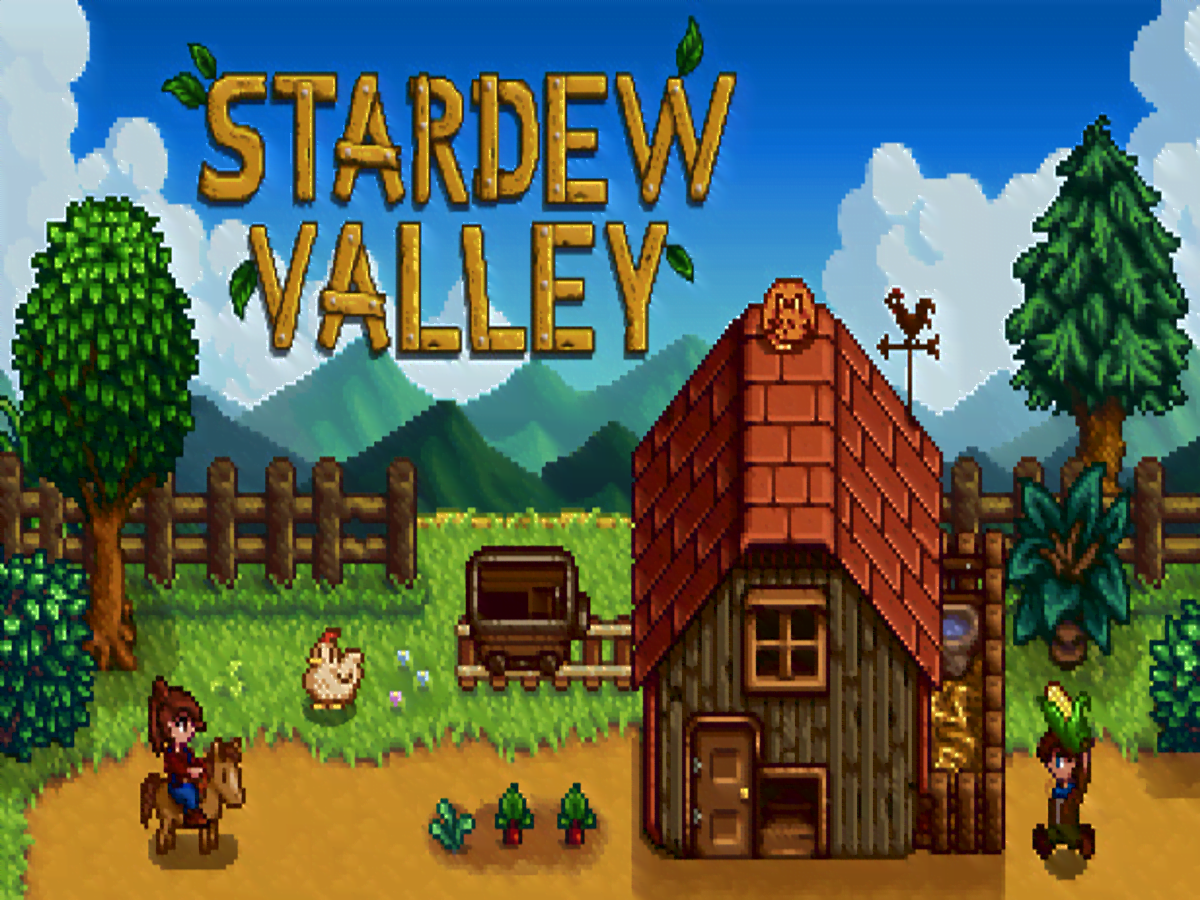 Developer: ConcernedApe
Publisher: Chucklefish
Release: February 26, 2016
Years ago, Facebook introduced Farmville, and people enjoy playing it because it's not an idle kind of game. You have to plant seeds, water these, and wait until it's ready for harvesting. Besides that, harvesting it is one at a time, so if you want to earn more, you have to work harder, even though it's just a game.
Without Farmville, there are other games related to farming, like Stardew Valley. Before, this game is only available in the PC version, but now, Android and iOS have a mobile version, and people can't get enough. Here's a review of how worthy this game is.
One of the top features of this mobile game is graphics. It's the same as the PC version, and it's what draws the attention of adventure gamers. It's like an improved version of Harvest Moon, but this game has a lot to offer, like the Dungeon feature. Unlike in Harvest Moon, you can battle monsters in dungeons, which is also where you mine minerals.
The controls are also beginner-friendly. You can navigate the controls with ease, and controlling the character is less hassling on mobile phones because you can tap on paths where you want your character to move. There's a grid-style map to make it easier for the gamer to command the character, especially when watering your plant or whacking a tree.
The sounds are very soothing in the ears, especially the sound effects. Every time you hear the music, it's as if the game is taking you away to a paradise. It's very calming, giving you a vibe as if you're somewhere away in the city. It's one of the reasons why many adults play it to ease their stress.
Another good thing about it is that you can play it offline. Play anytime and anywhere at the comfort of your hand-held devices. On the other hand, the graphics are overwhelming for a small-sized device. It's best to play it on tablets, but playing it on smartphones is also manageable.
Can you court someone here? Yes, you can! You can even choose a character at first. Plus, this game supports same-sex marriage. How to win their hearts? It's also simple! Just give them things that they like, and your relationship with them will grow further.
This game is not for free. It's around $7.00, but it's surely worth paying because everything about this game is satisfying. Farming is the main activity, but along with that are adventures in dungeons and the sea. Plus, there are other buildings you can build, which are not available in Harvest Moon.
If you are to buy a game, you should consider Stardew Valley. You can learn how to manage your business through farming and monitor your expenses as you buy seeds, animal feeds, and other stuff you need for farming. This game will also make you realize how things bought from hard work can make you feel fulfilled. It's an all-in-one package that you shouldn't miss.
Concept
Live the life of a farmer. Plant crops using farming tools, take care of animals and sell by-products, fight slimes in dungeons or mine minerals, and court someone you like until your relationship with them grows.
Graphics
Exceptional pixelated graphics that are pleasing in the eyes. Gamers love how developers designed the game.
Sounds
The background music is calming and enjoyable, while the sound effects also make the game irresistible.
Playability
The controls are straightforward, especially when you're using your phone. You can command your character through touches and switch one tool to another without too much effort from your end. However, since it's a progressing game, you'll have to work hard to achieve the goals you set for your character.
Entertainment
There are no dull moments when you're playing this game. Everything is entertaining, especially surprises throughout its gameplay. You'd play it for at least an hour or more.
Last update was on: July 28, 2023 4:06 am