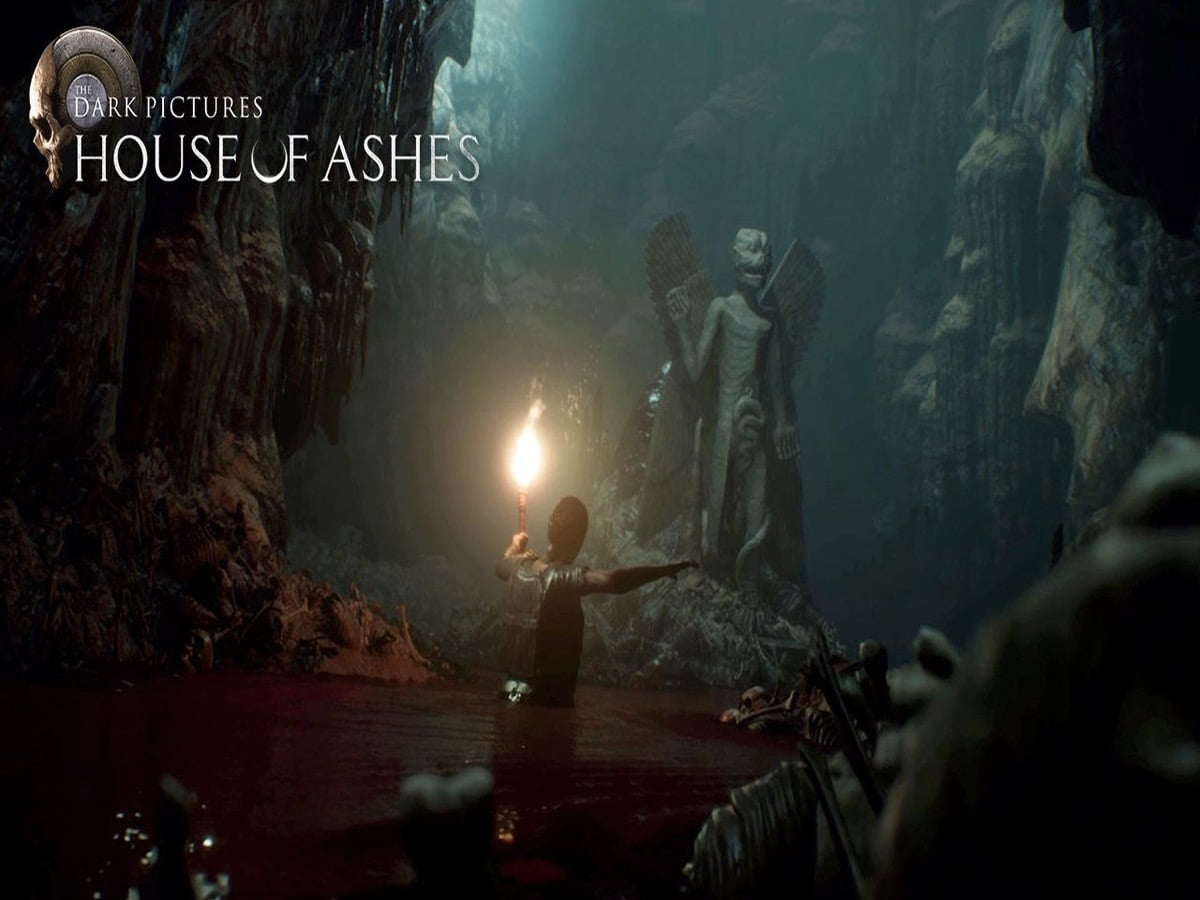 When you've become a gamer for quite some time, you'll yearn for a more challenging game. Suppose you start playing action and adventure games. In that case, you become more curious about trying other genres, regardless if these are easy or difficult to play because your desire to experience different games is growing. 
One of the most played genres is survival horror, and many gamers can't get enough of it, regardless if they're playing using their PlayStation, Xbox, or computer. If you want to experience a unique and fun survival-horror video game, you should check The Dark Pictures Anthology: House of Ashes review. You'll know more about why this anthology is one of the popular games in the industry. 
Game Information
Released Date: October 22, 2021

Developer: Supermassive Games

Publisher: Bandai Namco Entertainment

Genre: Interactive Drama, Survival Horror

Console: Computer, PlayStation 4/5, Xbox One / Series X/S
Story
The story of this video game is very similar to the predecessor, which is Little Hope. In the Dark Pictures Anthology series, there are eight games, but two are already published. The developer released the Man of Medan back in 2019, and this series is about the unfinished story of the universal Curator's possession. The Curator needs the help of the gamer's assistance. The setting was back in post-World War II, where there were ghostly apparitions during the American warship in Manchuria. 
The second series was Little Hope, which is still about the story of the Curator, but the setting was different. This series is about a bus driver who took four students named Daniel, Taylor, Angela, and Andrew. These four students are with their professors named John, and during the class trip, they crashed after detouring through Little Hope, a ghost town. Now, the story jumped back to the year 1972, and the victims went missing. 
Now, Supermassive Games developed the third series called House of Ashes, and it follows a similar story to the Little Hope series. This series is also about characters who are stuck under a temple, which was the Mesopotamian temple. The setting was during the Iraq War, back in 2003. In the story, these characters stalked monsters, which chaos awoke. The characters you'll control include Rachel King, Eric King, Jason Kolchak, Nick Kay, and Salim Othman. 
Gameplay
This survival-horror game is also an interactive drama, which makes the gameplay unique. You'll have to control these five characters, which are related to each other, as you stalk monsters under the temple. While playing the game, you have to make decisions, and these decisions have long-term consequences. It's the challenge that most gamers love, especially when you're playing a survival-horror game. You'll also need to influence the other characters as you control them as a team. They can either die or survive, depending on your decision as to the controller. What's more interesting about it is that it comes with multiple endings. 
Features
You'll undoubtedly find all the features of the House of Ashes very interesting, especially the following. 
The gameplay is unique because it's an interactive drama, and it comes with four different main modes. You can also play it theratical mode where you can get access on the cut of the Curators. It will let you experience the story of the characters from a different perspective. Moreover, it's available in Shared Story and Movie Night modes, which is also for multiplayer. If you want to play the video game with your friends, you'll find it more fun to play. 
The graphics are also very impressive. Since it's an interactive drama, the graphics team made sure that it looked very realistic on every level. The background is designed with perfection, which will give you chills when you start playing. The characters' designs are also impressive, which is why many gamers enjoy playing it regardless of any console. Moreover, you'll find the graphics of the enemies both thrilling and exciting. 
Aside from the gameplay and graphics, the story of this video game will not disappoint you because it's not boring at all. The narrative of this video game is more interesting and challenging than the prequel, which is also one feature you'll love if you enjoy games with deep stories. 
Lastly, there's a combat system since it's a survival-horror video game. You'll stumble on weapons you might need throughout the journey, and you'll have to use them in battling enemies, especially monsters. There are weapons per character, but you'll have to control them as a team, which makes it more fun to control. 
Conclusion
The House of Ashes is a sequel that you'll love to play because of many fun features that other survival-horror games don't have. Most gamers gave it an above-average rating because of the following. 
The gameplay is very interesting since it comes with four game modes. Games love how they can select their preferred gameplay, and you can also play it in either Single-player or multiplayer. Gamers didn't find it boring because the game modes have different objectives, which you'll undoubtedly enjoy further. 
The story also adds excitement to the gaming experience because it's similar to the previous series, but it's not the same. In this video game, the characters are in a temple, and they will encounter monsters to fight, along with decisions that the controller needs to make. Since there are multiple endings, your decisions can impact how your story will end. 
Lastly, the graphics are breathtaking with their 3D style. Playing the game on your computer, Xbox, or PlayStation will give you the excitement to explore the levels further until the ending. Since the monsters are not from hallucinations, you'd be surprised how they will look once you start playing them. 
On the other hand, some games think it still lacks a bit of challenge, but if you're not frequently playing a survival-horror game, this video game is best to consider. It's not very complicated to play, and there are many modes available. 
The House of Ashes will have a sequel called the Devil in Me, and Jessie Buckley will be the start of the game.
Last update was on: August 29, 2023 11:44 pm